My Generation 60s Radio Show: Soulin' 1968 with Joe Tex, Clarence Carter, Shorty Long, Dr. John & Avant-Garde with BS&Tears, United States of America, Captain Beefheart, The Fugs *** Sunday 21 & Tuesday 23 February 2021 *** [Ed's Show 2021-07]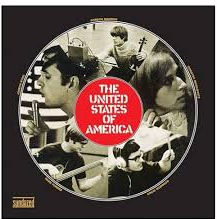 NEW SHOW : Avant-Garde with BS&Tears, United States of America, Captain Beefheart, The Fugs & Soulin' 1968 with Joe Tex, Clarence Carter , Shorty Long, Dr. John ***  REPEATED  *** Sonny Bono, P.J. Proby, Jimmy McGriff, Chris Montez, The Left Banke, The Herd  *** Sunday  21 February 2021, 12 noon till 04:00 + Tuesday 23 February 2021, 12:00 noon till 24:00Time: CET Brussels ***  Ed's Show, 2021-07 = 2018-06+2018-09 ***
RADIO 68: all the revolutionary sounds and voices that shaped the sixties ***
LIKE & JOIN RADIO 68
Like our Page https://www.facebook.com/radio68Belgium
Join our Group https://www.facebook.com/groups/613281298696645
Showtime CETime Brussels
12.00 

Avant-Garde, Soulin' 1968 

14.00

Sonny Bono, P.J. Proby, Chris Montez, The Left Banke, The Herd

16.00

Avant-Garde, Soulin' 1968 

18.00

Sonny Bono, P.J. Proby, Chris Montez, The Left Banke, The Herd

20.00

Avant-Garde, Soulin' 1968 

22.00

 Sonny Bono, P.J. Proby, Chris Montez, The Left Banke, The Herd

24.00

 

[ENDS HERE ON TUESDAY] 



24.00

Avant-Garde, Soulin' 1968 

02.00

Sonny Bono, P.J. Proby, Chris Montez, The Left Banke, The Herd

04.00 [ENDS HERE ON MONDAY MORNING]  
---
THE PLAYLISTS
NEW SHOWS 12:00, 16:00, 20:00 & 24:00 hrs CET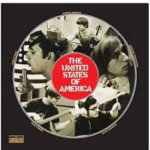 01 MY GENERATION:AVANT-GARDE
AVANT-GARDE: BLOOD, SWEAT & TEARS: Ouverture, Refugee From Yuhipitz (Child Is Father To The Man, 1968) + THE UNITED STATES of AMERICA: I Won't Leave  My Wooden Wife (The United States of America) + THE PENTANGLE: Moon Dog, Hole in the Coal  (Sweet Child) + THE CRAZY WORLD OF ARTHUR BROWN: Spontaneous Apple Creation (The Crazy World Of) + CAPTAIN BEEFHEART: Dachau Blues (Trout Mask Replica) + BOBAK, JONES, MALONE: On a Meadow-Lane + THE FUGS: Carpe Diem (first album) ***
FORGOTTEN & OVERLOOKED:  DAN HICKS & THE HOT LICKS: Subterranean Homesick Blues (Dan Hicks of The Charlatans 2009) + STONE COUNTRY: Love Psalm (Stone Country + THE TASMANIANS: Baby  *** AND ALSO:  AGUATURBIA: Rollin 'n' Tumblin + JOHNNY HALLYDAY: Excuse-moi partenaire + THE WHO: A Legal Matter, 1965, US single no. 32, LP 'My Generation' *** WOORD:  MENNO WIGMAN  leest voor uit eigen werk, i.s.m. Poëziecentrum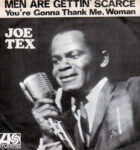 02 MY GENERATION: SOULIN' 68: Soul Singles From '68
FORGOTTEN & OVERLOOKED :  DENIS COULDRY & SMILE: Tea and Toast, Mr. Watson, 1968, b-side of 'Penny For The Wind' + THE McCOYS: You Make Me Feel So Good, 1966 + TINY TIM: I Got You Babe
SPECIAL : SOULIN' 68
JOE TEX: Men Are Scarce + DR. JOHN: Mama Roux (promo) + CLARENCE CARTER: Too Weak To Fight  + TYRONE DAVIS b-side Can I Change My Mind  + SHORTY LONG: Say What You Wanna (B of 'Here Comes The Judge) + PERCY SLEDGE Between These Arms  b of 'Sudden Stop' + JAMES BROWN: Lickin' Stick pt. 2 + MARVIN GAYE & TAMI TERELL: You're All I Need  + THE INTRUDERS: Cowboys To Girls + JUNIOR WALKER & THE ALL STARS: Mutiny, B-side of Home Cookin' + ARCHIE BELL & THE DRELLS: Tighten Up, parts 1 and 2  *** AND ALSO: P.P. ARNOLD, cd "Turning The Tide", 2017 + THE TREMELOES, 1968  *** WORD: "Suicide In the Trenches" by Siegfried Sassoon, Peter Doherty + Keith Christmas: When the New Man Comes to Power (cd "Crazy Dancing Days", 2016).
REPEATED SHOWS 14:00, 18:00, 22:00 & 02:00 hrs CET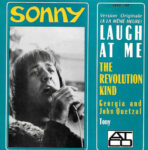 03 MY GENERATION:  SONY BONO
RARE, FORGOTTEN & OVERLOOKED The Saxons + The Cherokees  + Mable John.
SPECIAL  SONY BONO I Just Sit Here (LP Inner Views, 1967,  Needles And Pins (Bono / Nitzsche) and more.
LONG-PLAYTIME Jimmy McGriff + Chris  Montez + Chris Clark + Procol Harum.
AND ALSO LOVE & PEACE Sony Bono + Phil Ochs, Peter Coyote & Muhammed Ali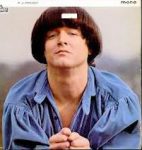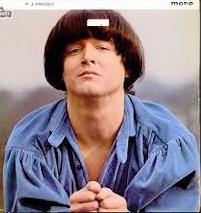 04  MY GENERATION: P.J. PROBY
FORGOTTEN & OVERLOOKED The Righteous Brothers + The Marvelettes +  The Hullaballoos.
SPECIAL P.J. PROBY Orville Woods aka P.J Proby (1964, single) + The Searchers (LP Meet The Searchers, 1963) + Johnny Burnette  (LP Walk On By, 1962) + Scott Engel & John Stewart (1966) + P.J. PROBY, incl. tracks from LP Three Week Hero, 1969, recorded 1968 with The New Yardbirds = future Led Zeppelin). LONGPLAYTIME THE LEFT BANKE (The Left Banke Too, 1968) + The Herd (Lookin' Thru You, 1968).
AND ALSO:
FREE SPEECH  Mark Rudd: Underground LOVE & PEACE  Johnny Rivers Where Have All The Flowers Gone (LP Rock The Folk, 1965).
HOMAGE TO CATALONIA Quico Pi de la Serra: Si els fills de putas volessim no veuriem mal el sol.
ACHTERGRONDINFO *** BACKGROUND INFORMATION 
MY REVIEWS / MIJN BESPREKINGEN

DISCLAIMER
https://www.radio68.be/disclaimer/