My Generation 60s radio show *** Specials: Keef Hartley, Rory Storm & The Hurricanes, Artwoods + Pearls Before Swine,Tom Rapp *** Sunday 09 & Tuesday 11 August 2020 *** [Ed's Show, 2020-32]
NEW SHOW: Pearls Before Swine, Tom Rapp, Keef Hartley + Rory Storm, The Scorpions, Bonnie Dobson, Ted Taylor, Nina Simone *** Repeated:  The Liberty Bell, Zoot Money, The Everly Bros., Rare British R&B with The Kinks, The Remo Four, The Rats   ***  Sunday  09 August, 12 noon till 04:00 + Tuesday 11 August 2020, 12:00 noon till 24:00 ***  Time: CEST Brussels ***  Ed's Show, 2020-32 ***
RADIO 68: all the revolutionary sounds and voices that shaped the sixties ***
Showtime CESTime Brussels
12.00 

Pearls Before Swine, Tom Rapp, Keef Hartley

14.00 

The Liberty Bell, Zoot Money, The Everly Bros., Rare British R&B with The Kinks, The Remo Four 

16.00 

Pearls Before Swine, Tom Rapp, Keef Hartley

18.00

 The Liberty Bell, Zoot Money, The Everly Bros., Rare British R&B with The Kinks, The Remo Four 

20.00 

Pearls Before Swine, Tom Rapp, Keef Hartley

22.00

The Liberty Bell, Zoot Money, The Everly Bros., Rare British R&B with The Kinks, The Remo Four 

24.00

 

[END OF TUESDAY BROADCAST]



24.00 

Pearls Before Swine, Tom Rapp, Keef Hartley

02.00

The Liberty Bell, Zoot Money, The Everly Bros., Rare British R&B with The Kinks, The Remo Four 

04.00 [END OF SUNDAY BROADCAST]  
---
THE PLAYLISTS
NEW SHOWS 12:00, 16:00, 20:00 & 24:00 hrs CEST
1 MY GENERATION: SPECIAL PEARLS BEFORE SWINE / TOM RAPP
SPECIAL: PEARLS BEFORE SWINE & TOM RAPP:  Pearls Before Swine feat. Tom Rapp: ONE NATION UNDERGROUND, 1967  feat. Tom Rapp / TOM RAPP: STARDANCER (1972) + SUN  FOREST (1973)
Forgotten & Overlooked: MATTHEWS SOUTHERN COMFORT,  EIRE APPARENT feat. Henri McCullough, GRAPEFRUIT, The Roulettes
LONGPLAYTIME: JEFFERSON AIRPLANE  + BONNIE DOBSON + BIG BROTHER & THE HOLDING CO. + HOYT AXTON.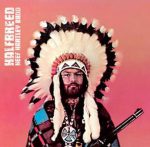 2 BLUESIDE: KEEF HARTLEY
FAMOUS but FORGOTTEN JAMES CARR (You Get My Mind Messed Up, 1966) +  O.V. WRIGHT + HERMAN's HERMITS.
SPECIAL: KEEF HARLEY BAND: Halfbreed,  1st LP, 1969, entire A-side + RORY STORM & THE HURRINCANES:  First single 1963 A&B + THE ARTWOODS. 
AND ALSO: L'Internationale;  WANDA JACKSON. NINA SIMONE, Gary Farr & The T-Bones, The Scorpions, Ted Taylor.
REPEATED SHOWS 14:00, 18:00, 22:00 & 02:00 hrs CEST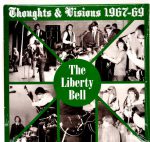 3 MY GENERATION: The Liberty Bell
RARE & FORGOTTEN  The Turtles + The Sorrows.
SPECIAL  The Liberty Bell  Singles & Unreleased tracks from "Thoughts & Visions 1967-1969" on BREAK- A-WAY RECORDS.
LONG-PLAYTIME The Everly Brothers: Two Yanks In England, 1968 + Zoot  Money: Transition, 1968.
WORD The Red Krayola, Nina Simone LOVE & PEACE  The Impressions – Get Ready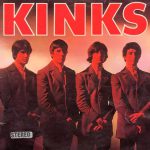 4 BLUESIDE: SPECIAL Rare Brit R&B
ORIGINATORS & INSPIRATORS Doc Pomus +  Duster Brown + Lightnin' Hopkins.
SPECIAL Rare Brit R&B  with  The Rats + The Pickwicks + The Remo Four  + Group Five  + The Kinks.
KEEPERS OF THE BLUES FLAME: The Everly Brothers + Cactus + Les Têtes Blanches  +  Elvis +  Rick Nelson.
WORD The Banner Theatre  LOVE & PEACE  Dr. John Revolution POEZIE Francis Cromphout zingt Lut De Block
ACHTERGRONDINFORMATIE ** BACKGROUND
KEEF HARTLEY
Keith Hartley was born in Preston, Lancashire. He studied drumming under Lloyd Ryan, who also taught Phil Collins the drum rudiments. His career began as the replacement for Ringo Starr as a drummer for Rory Storm and the Hurricanes, a Liverpool-based band. Subsequently he played and recorded with The Artwoods, then achieved some notability as John Mayall's drummer (including his role as the only musician, other than Mayall, to play on Mayall's 1967 "solo" record The Blues Alone). He then formed The Keef Hartley (Big) Band, mixing elements of jazz, blues, and rock and roll; the group played at Woodstock in 1969. They released five albums, including Halfbreed and The Battle of North West Six, characterized by a reviewer for the Vancouver Sun as "an amazing display of virtuosity". (Source: Wicki) .
RADIO 68 PLAYS: KEEF HARLEY BAND: Halfbreed,  1st LP, 1969, entire A-side + RORY STORM & THE HURRINCANES:  First single 1963 A&B + THE ARTWOODS
THE LIBERTY BELL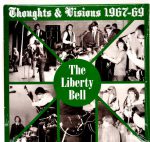 Corpus Christie, Texas 1967 – the town is a hotbed for young music groups. One of the local bands to cause attention are The Zulus. They are playing local gigs, have a certain popularity and a record deal is overdue. Carl Becker, co-owner of J-Beck Records, who had already managed the Zakary Thaks, offers the band a contract for his newly established Cee-Bee Label. On Beckers suggestion, the band changes their name to LIBERTY BELL and in 1967 their debut 45 The Nazz Are Blue' b/w Big Boss Men' gets released. The name Liberty Bell is indissoluble wedded with other self penned devasting garage recordings such as That's How It Will Be', For What You Lack' or the unreleased I Can See'. In 1968 lead singer Ronnie Tanner leaves the band and gets replaced by former Zakary Thaks lead singer Chris Gerniottis. The change in line-up and the arising spirit of time gives a more psychedelic edge to the bands sound and leads to another load of classic Gerniottis written scorching fuzz recordings such as Reality Is The Only Answer', Recognition' or Look For Tomorrow'. For the first time in 25 years, the music of the Liberty Bell is available again on vinyl. Brillant Five-Star-Texas-Garage-Punk – always and ever.  Source, All Rights Reserved https://www.deejay.de/The_Liberty_Bell_Thoughts_%26_Visions_BREAK040_Vinyl__252471
DISCLAIMER
https://www.radio68.be/disclaimer/