My Generation 60s radio show: Pink Floyd, The Bob Seger System, Tom McGuinness, McGuinness-Flint *** Sunday 18 & Tuesday 20 October 2020 *** [Ed's Show, 2020-42]
NEW SHOW : Pink Floyd, The Bob Seger System, Tom McGuinness (solo, Lyle-McGuinness, McGuinness-Flint) *** Repeated: The Casuals, The Bystanders + the Blues Roots of The Rolling Stones with Bo Diddley, Chuck Berry, Dale Hawkins, Amos Milburn, Jimmy Reed & More  ***  Sunday  18 Oct., 12 noon till 04:00 + Tuesday 20 Oct., 12:00 noon till 24:00 ***  Time: CET Brussels ***  Ed's Show, 2020-42 (2019-50) ***
RADIO 68: all the revolutionary sounds and voices that shaped the sixties ***
Showtime CESTime Brussels
12.00

Pink Floyd, The Bob Seger System, Tom McGuinness, McGuinness-Flint 

14.00

The Casuals, The Bystanders + the Blues Roots of The Rolling Stones

16.00

Pink Floyd, The Bob Seger System, Tom McGuinness, McGuinness-Flint 

18.00

The Casuals, The Bystanders + the Blues Roots of The Rolling Stones

20.00 Pink Floyd, The Bob Seger System, Tom McGuinness, McGuinness-Flint 
22.00

The Casuals, The Bystanders + the Blues Roots of The Rolling Stones

24.00

 

[END OF TUESDAY BROADCAST]



24.00

Pink Floyd, The Bob Seger System, Tom McGuinness, McGuinness-Flint 

02.00

The Casuals, The Bystanders + the Blues Roots of The Rolling Stones

04.00 [END OF SUNDAY BROADCAST]  
---
THE PLAYLISTS
NEW SHOWS 12:00, 16:00, 20:00 & 24:00 hrs CET
1 MY GENERATION: SPECIAL: THE PINK FLOYD's EARLY DAYS
RARE, FORGOTTEN & OVERLOOKED The Purple Gang + Paul Jones + The Standells + The Rolling Stones.
SPECIAL:  THE PINK FLOYD's EARLY DAYs : The Pink Floyd: four singles, As and Bs.
LONG-PLAYTIME The Bob Seger System.
AND ALSO: FREE SPEECCH POEZIE Paul van Ostayen: Melopee (Muziek: Luis De Meester, Stem: Paul Van Roggen) + James Brown Black & Proud + LOVE & PEACE The Byrds at Monterey Pop Festival: Chimes Of Freedom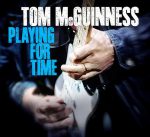 2 BLUESIDE : TOM McGUINNESS
https://www.eddybonte.be/just-good-music/blues/the-blues-band/gary-fletcher-tom-mcguiness/
THE ORIGINATOS & INSPIRATORS BILLY BOY ARNOLD + BILLY LEE RILEY + ETTA JAMES.
SPECIAL  TOM McGUINNESS  TOM MCGUINNESS   (< cd Playing For Time)  + THE LYLE McGUINNESS BAND (cd Acting On Impulse)  + McGUINNESS-FLINT  (Capitol Years);
KEEPERS OF THE BLUES FLAME P.J. PROBY + RICK NELSON + THE MOODY BLUES + ALEX LOPEZ (<  new cd 'Yours Truly, Me').
AND ALSO WOORD POEZIE Francis Cromphout spelt en zingt Francis Cromphout, Eddy Bonte & Lut de Block + LOVE & PEACE & REVOLUTION & FREEDOM  Dr. John Revolution.
THANKS TO BLIND RACCOON & Meremil Records for Alex LOPEZ (2019 cd 'Yours Truly, Me')
REPEATED SHOWS 14:00, 18:00, 22:00 & 02:00 hrs CET
3 MY GENERATION: SPECIAL : THE CASUALS, THE BYSTANDERS
FORGOTTEN & OVERLOOKED Tee Set, Les Têtes Blanches,  James Curtis & The Madisons.
SPECIAL THE CASUALS & THE BYSTANDERS + The Climate (aka The Casuals in Italian).
LONGPLAYTIME Quintssence: In Blissful Company, 1969 (Notting Hill Gate).
AND ALSO: FREE SPEECH  & POETRY : Mark Rudd (Weather Underground) + Adrian Henri and Andy Roberts: Tonight At Noon +  LOVE & PEACE  The Fugs: Kill For Peace (second LP) + HOMAGE TO CATALONIA:  Llibertat Presos Politics
4 BLUESIDE: SPECIAL : The blues that inspired The Rolling Stones (from 2cd 'CONFESSIN' THE BLUES', disc 2).
SPECIAL  The blues that inspired The Rolling Stones (from 2cd 'CONFESSIN' THE BLUES', disc 2):  with Bo Diddley, Chuck Berry, Muddy Waters, Little Walter, Jimmy Reed,  Rev. Robert Wilkins, Robert Johnson, Dale Hawkins, Amos Milburn, And More.
KEEPERS OF THE BLUES FLAME: Dionne Warwick.
AND ALSO: FREE SPEECH The Freedom Riders + LOVE & PEACE The Chambers Bros.: Where Have All The Flowers Gone.
ACHTERGRONDINFO *** BACKGROUND INFORMATION 
THE CASUALS

"Three times winners on Opportunity Knocks, British television's hugely popular talent show of the late 60s, the Casuals subsequently left the UK for Italy, where they became a leading attraction. Alan Taylor (b. Halifax, Yorkshire, England; guitar, bass), Johnny Tebb (b. 1 October 1945, Lincoln, England; organ), Howard Newcombe (b. Lincoln, England; guitar, trumpet) and Robert O'Brien (b. Bridge Of Allan, Central Scotland; drums) were based in Milan for several years before returning to Britain in 1968, when their single, 'Jesamine', entered the charts. The song was originally recorded by the Bystanders as 'When Jesamine Goes', but the Casuals' inherently commercial reading coincided with a prevailing trend for emotional ballads. The single ultimately reached number 2, but later releases were less successful and 'Toy' (1968), which peaked at number 30, was their only other hit. The Casuals continued to record superior pop: Move leader Roy Wood wrote and produced the polished 'Caroline' (1969), but as the decade closed, so their style of music grew increasingly anachronistic". Source / All Rights Reserved: allmusic.com
Note by Eddy Bonte: The Casuals remained far more popular in Continental Europe, where 'Toy' (written by Chris Andrews!) was a greater hit than 'at home' (no. 17 in Holland, no. 15 in Belgium). In Italy, they released a single in Italian as 'The Climate'. Later incarnations of the group were not successful. The Bystanders released eight singles in all, none of which became hits but are well worth listening to.
THE ROLLING STONES: CONFESSIN' THE BLUES

"In 2016, The Rolling Stones' stripped down 'Blue and Lonesome'  retrenched to the sort of vintage blues songs that had inspired their early discs. Maybe they were preparing their fans for this superb 42-cut reissue of such gritty music. Guitarist Ronnie Wood did the cover art. We find the greats like John Lee Hooker, Howlin' Wolf and Elmore James, with plenty of tracks from Chicago-based Chess, the leading label in introducing 1950s and '60s white kids to rock's roots in the blues (Chess men Chuck Berry and Bo Diddley being prime movers). As the thorough notes remark, "This stuff was primal, authentic, sexy and dirty, perfect for the racing hormones of spotty schoolkids. (…) ".
Source / All Rights Reserved: https://www.goldminemag.com/reviews/review-confessin-the-blues
DISCLAIMER
https://www.radio68.be/disclaimer/