My Generation: 60s radio show *** The Bob Brunning Saga with Five's Company, Savoy Brown, Fleetwood Mac, Jo-Ann Kelly, Peter Green, Bob Hall *** Sunday 25 & Tuesday 27 October 2020 *** [Ed's Show, 2020-43]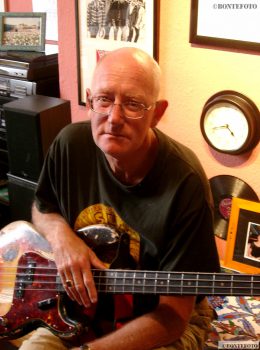 NEW SHOW : The Bob Brunning Saga with Five's Company, Savoy Brown, Fleetwood Mac, Jo-Ann Kelly, Peter Green, Bob Hall *** Repeated: Pink Floyd, The Bob Seger System, Tom McGuinness (solo, Lyle-McGuinness, McGuinness-Flint  ***  Sunday  25 Oct., 12 noon till 04:00 + Tuesday 27 Oct., 12:00 noon till 24:00 ***  Time: CET Brussels ***  Ed's Show, 2020-43 (2019-01) ***
RADIO 68: all the revolutionary sounds and voices that shaped the sixties ***
Showtime CESTime Brussels
12.00

The Bob Brunning Saga with Peter Green, Savoy Brown, Jo-Ann Kelly

14.00

Pink Floyd, The Bob Seger System, Tom McGuinness, McGuinness-Flint 

16.00

The Bob Brunning Saga with Peter Green, Savoy Brown, Jo-Ann Kelly

18.00

Pink Floyd, The Bob Seger System, Tom McGuinness, McGuinness-Flint 

20.00

The Bob Brunning Saga with Peter Green, Savoy Brown, Jo-Ann Kelly

22.00

 Pink Floyd, The Bob Seger System, Tom McGuinness, McGuinness-Flint 

24.00

 

[END OF TUESDAY BROADCAST]



24.00

The Bob Brunning Saga with Peter Green, Savoy Brown, Jo-Ann Kelly

02.00

Pink Floyd, The Bob Seger System, Tom McGuinness, McGuinness-Flint 

04.00 [END OF SUNDAY BROADCAST]  
---
THE PLAYLISTS
NEW SHOWS 12:00, 16:00, 20:00 & 24:00 hrs CET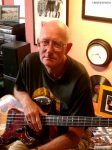 1 MY GENERATION: SPECIAL: BOB BRUNNING / FIVE's COMPANY
LOVE & PEACE  The Fugs: Kill For Peace
FORGOTTEN & OVERLOOKED The Cowsills, The Cousins, The Contours.
SPECIAL  BOB BRUNNING  FIVE's COMPANY feat. Bob Brunning: the Pye singles As and Bs (1966) + FLEETWOOD MAC feat. Bob Brunning + SAVOY BROWN, feat. Bob Brunning LONGLAYTIME  World Of Oz (World Of Oz) +  Ralph McTell (My Side Of Your Window) + The Small Faces (Ogden's Nut Gone Flake) + Canned Heat (Hallelujah!).
FREE SPEECH  James Brown on the assassination of Martin Luther King + Derroll Adams + Freddy Quinn
2 BLUESIDE : BOB BRUNNING with PETER GREEN, BOB HALL, JO-ANN KELLY
LOVE & PEACE Nina Simone Mississippi Goddamn.
THE ORIGINATORS  & INSPIRATORS LIghtnin' Hopkins, Barrett Strong, R.L. Burnside.
SPECIAL  BOB BRUNNING with Peter Green (cd 'Rarities') + BOB BRUNNING's DE LUXE BLUES BAND + BRUNNING SUNFLOWER BLUES BAND + TRAMP feat. Bob Brunning, Bob Hall, Jo Ann Kelly, Peter Miles, Adrian Pietryga, Pete Emery.
KEEPERS OF THE BLUES FLAME:  Henry Gray (album They Call Me Little Henry).
FREE SPEECH Mexico Tlatelolco, 50 years after the Massacre
REPEATED SHOWS 14:00, 18:00, 22:00 & 02:00 hrs CET
3 MY GENERATION: SPECIAL : THE PINK FLOYD's EARLY DAYS
RARE, FORGOTTEN & OVERLOOKED The Purple Gang + Paul Jones + The Standells + The Rolling Stones.
SPECIAL:  THE PINK FLOYD's EARLY DAYs : The Pink Floyd: four singles, As and Bs.
LONG-PLAYTIME The Bob Seger System.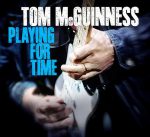 4 BLUESIDE: SPECIAL : TOM McGUINNESS
https://www.eddybonte.be/just-good-music/blues/the-blues-band/gary-fletcher-tom-mcguiness/
THE ORIGINATOS & INSPIRATORS BILLY BOY ARNOLD + BILLY LEE RILEY + ETTA JAMES.
SPECIAL  TOM McGUINNESS  TOM MCGUINNESS   (< cd Playing For Time)  + THE LYLE McGUINNESS BAND (cd Acting On Impulse)  + McGUINNESS-FLINT  (Capitol Years);
KEEPERS OF THE BLUES FLAME P.J. PROBY + RICK NELSON + THE MOODY BLUES + ALEX LOPEZ (<  new cd 'Yours Truly, Me').
ACHTERGRONDINFO *** BACKGROUND INFORMATION 
Een exclusief interview met BOB BRUNNING https://www.eddybonte.be/just-good-music/blues/britblues-scene/bob-brunning/
DISCLAIMER
https://www.radio68.be/disclaimer/