My Generation 60s radio show: The Hollies, Joe Cocker, Moby Grape, Matthew Fisher with Procol Harum and The Downliners Sect, Status Quo *** Sunday 23 and Tuesday 25 August 2020 *** [Ed's Show, 2020-34]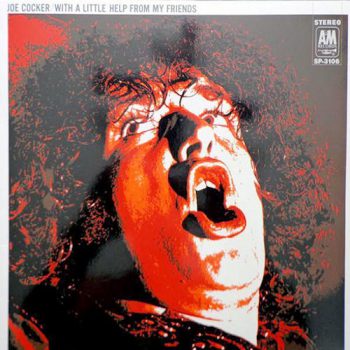 NEW SHOW: The Hollies, Joe Cocker, Moby Grape, Matthew Fisher with Procol Harum and The Downliners Sect, Status Quo *** Repeated: Small Faces 1967, Super Super Blues Band feat. Howlin' Wolf, Muddy Waters, Bo Diddley * ***  Sunday 23 August, 12 noon till 04:00 + Tuesday 25  August 2020, 12:00 noon till 24:00 ***  Time: CET Brussels ***  Ed's Show, 2020-34 ***
RADIO 68: all the revolutionary sounds and voices that shaped the sixties ***
Showtime CESTime Brussels
12.00

Hollies, Joe Cocker, Moby Grape, Matthew Fisher with Procol Harum & Downliners Sect

14.00

Small Faces 1967, Super Super Blues Band feat. Howlin' Wolf, Muddy Waters, Bo Diddley

16.00

Hollies, Joe Cocker, Moby Grape, Matthew Fisher with Procol Harum & Downliners Sect 

18.00

 Small Faces 1967, Super Super Blues Band feat. Howlin' Wolf, Muddy Waters, Bo Diddley

20.00

Hollies, Joe Cocker, Moby Grape, Matthew Fisher with Procol Harum & Downliners Sect

22.00  

Small Faces 1967, Super Super Blues Band feat. Howlin' Wolf, Muddy Waters, Bo Diddley

24.00

 

[END OF TUESDAY BROADCAST]



24.00 

Hollies, Joe Cocker, Moby Grape, Matthew Fisher with Procol Harum & Downliners Sect

02.00

Small Faces 1967, Super Super Blues Band feat. Howlin' Wolf, Muddy Waters, Bo Diddley

04.00 [END OF SUNDAY BROADCAST]  
---
THE PLAYLISTS
NEW SHOWS 12:00, 16:00, 20:00 & 24:00 hrs CET
1 MY GENERATION: SPECIAL:  THE HOLLIES + JOE COCKER + MOBY GRAPE   
ALBUM TIME with THE HOLLIES (FOR CERTAIN BECAUSE 1966), JOE COCKER (WITH A LITTLE HELP  FROM MY FRIENDS 1969) & MOBY GRAPE 1967   ** AND ALSO : THE GOLDEN EARRINGS, THE ELECTRIC PRUNES, KIPPINGTON LODGE, FAMILY, LED ZEPPELIN
LISTEN TO The Savage Tree here https://www.mixcloud.com/TheSavageTree/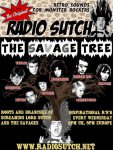 2 BLUESIDE: SPECIAL:  Matthew Fisher with Downliners Sect (cd Wanted) and Procol Harum 
THE SAVAGE TREE 'Savage' Matthew Fisher with Downliners Sect (cd Wanted) and Procol Harum  *** AND ALSO:  STATUS QUO: 'Aquostic II', A KELLY's GREASY SPOON and DOG.
REPEATED SHOWS 14:00, 18:00, 22:00 & 02:00 hrs CET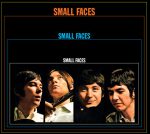 3 MY GENERATION: THE SMALL FACES, 1967, LP on Immediate, UK.
SPECIAL:  :  SMALL FACES 1967 LP UK version: selected tracks ** FAMOUS but FORGOTTEN:  SAM THE SHAM & THE PHARAOHS, TEE SET, THE ACE KEFFORD STAND ** LONG-PLAYTIME: CHICAGO TRANSIT AUTHORITY II, TIM HARDIN 2 ** AND ALSO: DESMOND DEKKER & THE ACES , THE EQUALS, DAVE EDMUNDS, THE ROCK-A-TEENS ** WORD :  Mai 68,  The Fugs.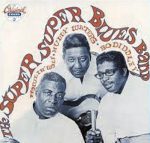 4 BLUESIDE :  SPECIAL:  THE SUPER SUPER BLUES BAND
SPECIAL: Super Super Blues Band: full album, Checker, 1967, Muddy Watrs, Howlin' Wolf &  Bo Diddley with Buddy Guy, Hubert Sumlin, Otis Spann ** AND ALSO: JERRY BUTLER & THE IMPRESSIONS, SAM & DAVE ** WORD Mexico Olympics 1968 Black Power + Ferre Grignard  +M att Jones.
ACHTERGRONDINFORMATIE ** BACKGROUND
THE SAVAGE TREE show with Matthe Fisher
In this show, our former member of THE SAVAGES is none other than MATTHEW FISHER, him of the mighty organ! After stints with Bill Fury and Peter Jay and the Jaywalkers, Matthew Fisher joined The Savages in 1967. That same year, Gary Brooker asked him to join his new band, Procol Harum. Fisher played on their first three albums, then left and returned on various occasions, while developing a solo career,  AND, surprise, surprise, recording an album with R&B rockers The Downliners Sect in 1993! Fisher also plays on the albums of Screaming Lord Sutch.
Now, you may think that a prog band with a classically-trained keyboard player has no connection with R&B, but they did write and record some blues tunes and would play lengthy versions of them on stage.
So here's one-time Savage Matthew Fisher playing R&B with The Downliners Sect and Procol Harum.
THE HOLLIES: FOR CERTAIN BECAUSE
When For Certain Because (released as Stop Stop Stop in America) came out in 1966, most pop bands were determined to create music that went deeper than traditional songs about true love and heartache. This development struck a chord with The Hollies, and For Certain Because became the first of three albums that found them at their most innovative and inspiring. Band members Graham Nash, Allan Clarke, and Tony Hicks became adept at composing songs that retained The Hollies' trademark harmonies and effervescent melodies, but placed them in new surroundings. Like Evolution and Butterfly, which followed shortly after, it was pretty much flawless. Source, All Rights Reserved:
http://brokenheartedtoy.blogspot.be/2013/03/album-review-hollies-for-certain-because.html
MOBY GRAPE, 1967
To this day Moby Grape's electrifying debut not only stands the test of time, but heads and shoulders above even their most celebrated contemporaries' best albums.
The fact that Moby Grape has been lost to the annals of rock music's history will always be one of its most shameful sins. As a larger rock music community, we are all responsible for this calamity. Moby Grape really had it all: exceptionally talented songwriters, incredible guitar players, a rhythm section on par with any in the world and a unique diversity that spoke volumes in the relatively streamlined San Francisco psychedelic scene of the 1960's. (…) Source, All Rights Reserved:  http://www.sputnikmusic.com/review/61587/Moby-Grape-Moby-Grape/
DISCLAIMER
https://www.radio68.be/disclaimer/