My Generation 60s Radio Show: The Racist Rolling Stones, The Decadent Doors, The Antimilitary Steppenwolf, The Critical Yardbirds, Multicoloured Blue Mink, The Anarchistic Belfast Gypsies *** Sunday 31 October & Tuesday 02 November *** [Ed's Show, 2021-43]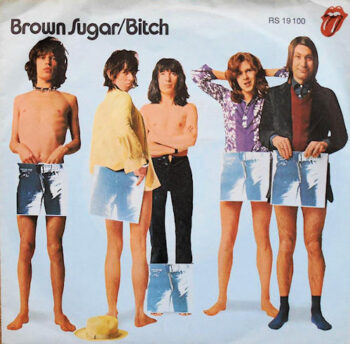 NEW SHOW: The Racist Rolling Stones, The Decadent Doors, The Antimilitary Steppenwolf, The Critical Yardbirds, Multicoloured Blue Mink, The Anarchistic Belfast Gypsies **** REPEATED  *** Pink Floyd's Early Days, Clem Cattini & Friends [4 Instants, Chris Farlowe, The Ivy League, Dusty Springfield]   ***  Sunday 24 October 12 noon till 04:00 + Tuesday 26 October October 2021, 12:00 noon till 24:00 *** Time: CET Brussels ***  Ed's Show, 2021-43 ***
RADIO 68: all the revolutionary sounds and voices that shaped the sixties ***
LIKE & JOIN RADIO 68
Like our Page https://www.facebook.com/radio68Belgium
Join our Group https://www.facebook.com/groups/613281298696645
Showtime CETime Brussels
12.00 Stones, Steppenwolf, Doors

14.00

Pink Floyd, Clem Cattini & Friends

16.00

Stones, Steppenwolf, Doors

18.00

Pink Floyd, Clem Cattini & Friends

20.00

Stones, Steppenwolf, Doors

22.00

Pink Floyd, Clem Cattini & Friends

24.00

 

[ENDS HERE ON TUESDAY] 



24.00

Stones, Steppenwolf, Doors

02.00

Pink Floyd, Clem Cattini & Friends

04.00 [ENDS HERE ON MONDAY MORNING]  
---
THE PLAYLISTS
NEW SHOWS 12:00, 16:00, 20:00 & 24:00 hrs CET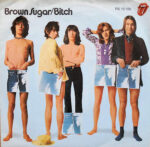 01 MY GENERATION: SPECIAL:  THE ROLLING STONES CENSORED! 
LOVE & PEACE We Love You.
FORGOTTEN & OVERLOOKED  Under My Thumb The Who – single  (June 1967) + Please Go Home, LP Between the Buttons, 1967.
SPECIAL   The Rolling Stones censored
Let's Spend SOME TIME Together Censored, Ed Sullivan Show 15JAN1967 + Brown Sugar  Live at The Marquee, 1971 + The Spider and the Fly + 19th Nervous Breakdown + Mother's Little Helper  + Stupid Girl  + Have You Seen Your Other Baby, Standing in the Shadow? LP Got LIVE If You Want It +  Yesterday's Papers + Factory Girl + Dear Doctor + Country Honk + Brown Sugar.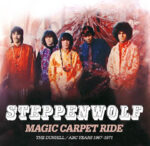 02 MY GENERATON: STEPPENWOLD 'Magic Carpet Ride' (Cherry Red re-mastered reissue)
LOVE & PEACE THE DOORS: Hello, I Love You.
FORGOTTEN & OVERLOOKED  THE DOORS [My Wild Love, Yes, The River Knows, Summer's Almost Gone = Waiting For The Sun, 1968].
SPECIAL    Steppenwolf Cherry Red re-issue.
Tighten Up Your Wig, Power Play [Early Steppenwolf; Live At The Matrix, 1967].
Draft Resister, Monster-Suicide-America [Monster, 1969].
Chicken Wolf [At Your Birthday Party, 1969].
LONG-PLAYTIME
BLUE MINK: Melting Pot (1969) + THE BELFAST GYPSIES (aka Them): The Belfast Gypsies (1967) + THE YARDBIRDS: Having A Rave Up! (1965).
FREE SPEECH:  ADRIAN MITCHELL, LEON ROSSELSON
REPEATED SHOWS 14:00, 18:00, 22:00 & 02:00 hrs CET 
03 MY GENERATION: THE PINK FLOYD's EARLY DAYS 
RARE, FORGOTTEN & OVERLOOKED The Purple Gang + Paul Jones + The Standells + The Rolling Stones.
SPECIAL   THE PINK FLOYD's EARLY DAYs : The Pink Floyd: four singles, As and Bs.
LONG-PLAYTIME The Bob Seger System (LP Ramblin' Gamblin' Man, 1969) + LP Ramblin' Gamblin' Man (title song, 1969) + Free (LP Free, 1969).
AND ALSO FREE SPEECCH POEZIE Paul van Ostayen: Melopee (Muziek: Luis De Meester, Stem: Paul Van Roggen) + James Brown Black & Proud
LOVE & PEACE The Byrds at Monterey Pop Festival: Chimes Of Freedom
04 MY GENERATION : THE 4 INSTANTS, CLEM CATTINI
LOVE & PEACE  Fred Neil The Dolphins
RARE, FORGOTTEN & OVERLOOKED Clem Cattini 1965 solo single + The Quotations.
SPECIAL   CLEM CATTINI, THE 4 INSTANTS
THE 4 INSTANTS feat. Clem Cattini: (selected tracks from LP 'Discotheque' + Dusty Springfield, Chris Farlowe, The Ivy League,  feat. Clem Cattini.
LONG-PLAYTIME Simon & Garfunkel: Bookends, 1968  + Stone Country (Stone Country, 1968) + Ricky Nelson (Best, Always 1965)- + P.J. Proby (Enigma, 1967- + The Moody Blues (The Magnificent, 1965).
AND ALSO LOVE & PEACE Fred Neil The Dolphins + FREE SPEECH  Bruce Kent on the Nuclear Disarmament Movement + The Bomb Banners Aldermaston Marches + The War Game
BACKGROUND + MEER INFORMATIE
CLEM CATTINI & THE 4 INSTANTS
" Here we unearth a missing nugget! Very little is known of The 4 Instants. They do not even appear on the Tapestry Of Delights (a.k.a. the Holy Bible of UK beat/R&B/psych/prog…). Undoubtedly released as a teen exploitation album in 1966 by Saga on the Society subsidiary, the LP offers a tight mod R&B instrumental sound all through it, with killer Hammond organ and sensational guitar licks. (…)Following the writing credits on the original tracks, the members of the 4 Instants included former Tornado and UK studio all-star drummer Clem Cattini, guitarist Mickey Keen, bassist Dave Winters and Michael O'Neill (who I'll assume was playing the organ). The LP includes three originals and covers of Herbie Hancock's 'Watermelon Man', Carl Holmes and the Commanders 'Mashed Potatoes', Major Lance's 'Monkey Time' (composed, of course by Curtis Mayfield), Jimmy McGriff's 'All About My Girl', Booker T and the MGs 'Outrage', Duke Ellington's 'Caravan' and the old stripper's standby 'Night Train'". Source  / All Rights Reserved:  https://www.lpcdreissues.com/item/discotheque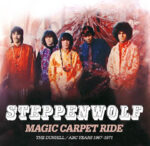 THANKS TO
Cherry Red for STEPPENWOLF Magic Carpet Ride box set
https://www.cherryred.co.uk/product/steppenwolf-magic-carpet-ride-the-dunhill-abc-years-1967-1971-8cd-box-set/
MY REVIEW / MIJN BESPREKING


DISCLAIMER
https://www.radio68.be/disclaimer/