My Generation 60s Radio Show: The Rolling Stones go Country & Soul, Moby Grape, Blues from 1967 with John Mayall, Elvis, The Chamber Brothers, Canned Heat, Albert King *** Sunday 22 & Tuesday 24 November 2020 *** [Ed's Show, 2020-4]7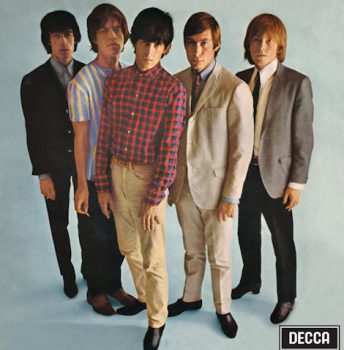 NEW SHOW : The Rolling Stones go Country & Soul, Moby Grape, Blues from 1967 with John Mayall, Elvis, The Chamber Brothers, Canned Heat, Albert King *** Repeated: Jethro Tull, Blodwyn Pig, The Screaming Lord Sutch Saga with Mick Abrahams and Neil Christian  ***  Sunday 22 Nov., 12 noon till 04:00 + Tuesday 24 Nov., 12:00 noon till 24:00 ***  Time: CET Brussels ***  Ed's Show, 2020-47 [=2016-45-48] ***
RADIO 68: all the revolutionary sounds and voices that shaped the sixties ***
LIKE & JOIN RADIO 68
Like our Page https://www.facebook.com/radio68Belgium
Join our Group https://www.facebook.com/groups/613281298696645
Showtime CESTime Brussels
12.00

Rolling Stones, Moby Grape, John Mayall, Albert King, Canned Heat 

14.00

Jethro Tull,  Blodwyn Pig, Mick Abrahams, Neil Christian

16.00

Rolling Stones, Moby Grape, John Mayall, Albert King, Canned Heat 

18.00

 Jethro Tull,  Blodwyn Pig, Mick Abrahams, Neil Christian

20.00

Rolling Stones, Moby Grape, John Mayall, Albert King, Canned Heat 

22.00

Jethro Tull,  Blodwyn Pig, Mick Abrahams, Neil Christian

24.00

 

[END OF TUESDAY BROADCAST] 



24.00

 Rolling Stones, Moby Grape, John Mayall, Albert King, Canned Heat 

02.00

Jethro Tull,  Blodwyn Pig, Mick Abrahams, Neil Christian

04.00 [END OF SUNDAY BROADCAST]  
---
THE PLAYLISTS
NEW SHOWS 12:00, 16:00, 20:00 & 24:00 hrs CET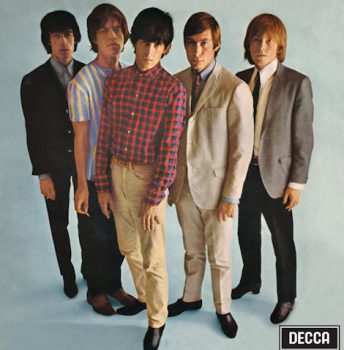 1 MY GENERATION: SPECIAL: THE ROLLING STONES GO Country & Soul
RARE & FORGOTTEN  The Golden Earrings + The Electric Prunes + Kippington Lodge.
SPECIAL  THE ROLLING STONES are SOUL & COUNTRY MEN + The Beatles.
LONG-PLAYTIME Moby Grape.
AND ALSO LOVE & PEACE   The Great Society Somebody To Love + Led Zep, Eddie Hodges.
2 BLUESIDE : SPECIAL THE  BLUES SOUND OF 1967
THE  BLUES SOUND OF 1967 with ALBERT KING, ELVIS, JOHN MAYALL, THE CHAMBERS BROS., CANNED HEAT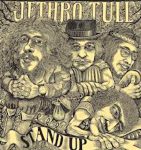 REPEATED SHOWS 14:00, 18:00, 22:00 & 02:00 hrs CET
3 MY GENERATION SPECIAL : JETHRO TULL:  STAND UP + BLODWYN PIG + NEIL CHRISTIAN
AND ALSO: ERIC BURDON & ANIMALS,  EPISODE SIX, THE ROARING 60s  **
LONG-PLAYTIME : STONE THE CROWS: STONE THE CROWS, THE SEARCHERS: MEET THE SEARCHERS **
4 BLUESIDE: SPECIAL : BLODWYN PIG, MICK ABRAHAMS, the MICK ABRAHAMS special from my show THE SAVAGE TREE (no. 8) on www.radiosutch.net **
AND ALSO: LITTLE RICHARD ** THE DOVELLS ** LONNIE MACK ** SNOOKY PRYOR ** BIG MAMA THORTON  Down Home Shakedown (Blues Harp Women, thanks to V2 Records Belgium and RUF Records)
ACHTERGRONDINFO *** BACKGROUND INFORMATION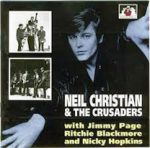 JETHRO TULL,  MICK ABRAHAMS (Blodwyn Pig, Neil Christian)
Jethro Tull's second album, Stand Up, marked an early turning point for the band with the addition of guitarist Martin Barre along with Ian Anderson's introduction of folk-rock influences to the group's blues-based sound. Released in the summer of 1969, Stand Up rose quickly to the top of the U.K. Albums Chart, and eventually earned gold certification in the U.S. Parlophone  released a deluxe version of the album as a 2CD/1DVD set . "STAND UP (THE ELEVATED EDITION"  in 2016. ( http://jethrotull.com/jethro-tulls-stand-up-the-elevated-edition).
By replacing guitarist Mick Abrahams, a blues purist, with the relatively inexperienced but open-minded Martin Barre, Anderson was free to move beyond the British blues of the band's debut album, This Was, and to incorporate pastoral English folk, frenetic proto-jazz-fusion, blistering hard rock, along with classical and Middle Eastern music into a fresh new potpourri, laying an important brick in the foundation of what the UK press was starting to call "progressive rock." (http://web.musicaficionado.com/main.html#!/article/The_Real_Story_Behind_Jethro_Tulls_Stand_Up_by_joebosso
Jethro Tull co-founder MICK ABRAHAMS went on to form BLODWYN PIG, then went solo.  Before Jethro Tull, he was in Screaming Lord Sutch's backing band The Savages and Neil Christian's Crusaders. NEIL CHRISTIAN is on our playlist too (he had a huge hit with 'That's Right').
DISCLAIMER
https://www.radio68.be/disclaimer/