My Generation 60s Radio Show: the Spring of 1969 singles with The Dave Clark 5 + Yes + Simon Dupree & The Big Sound + The Kinks + The World Of Oz + Chris Farlowe + Dave Davies + Shocking Blue ; P.J. Proby special *** *** Sunday 29 & Tuesday 31 August 2021 *** [Ed's Show, 2021-33]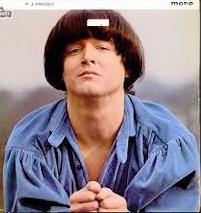 NEW SHOW: the Spring of 1969 singles with The Dave Clark 5 + Yes + Simon Dupree & The Big Sound + The Kinks + The World Of Oz + Chris Farlowe + Dave Davies + Shocking Blue ; P.J. Proby special *** REPEATED  *** Tintern Abbey & Friends [Big Bertha, Velvet Opera, The Hill, Mark Leeman Five], The Scorpions (UK), Ashton Gardner & Dyke, Muddy Waters, Big John Wrencher ***  Sunday 29 August 2021, 12 noon till 04:00 + Tuesday 31 August  2021, 12:00 noon till 24:00 *** Time: CET Brussels ***  Ed's Show, 2021-33 ***
RADIO 68: all the revolutionary sounds and voices that shaped the sixties ***
LIKE & JOIN RADIO 68
Like our Page https://www.facebook.com/radio68Belgium
Join our Group https://www.facebook.com/groups/613281298696645
Showtime CETime Brussels
12.00 Spring of 69, P.J. Proby

14.00

Tintern Abbey & Friends, Muddy Waters

16.00

Spring of 69, P.J. Proby

18.00

Tintern Abbey & Friends, Muddy Waters

20.00

Spring of 69, P.J. Proby

22.00

Tintern Abbey & Friends, Muddy Waters

24.00

 

[ENDS HERE ON TUESDAY] 



24.00

Spring of 69, P.J. Proby

02.00

Tintern Abbey & Friends, Muddy Waters

04.00 [ENDS HERE ON MONDAY MORNING]  
---
THE PLAYLISTS
NEW SHOWS 12:00, 16:00, 20:00 & 24:00 hrs CET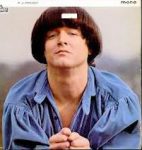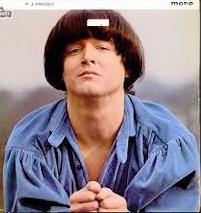 01 MY GENERATION: P.J. PROBY
LOVE & PEACE  Johnny Rivers Where Have All The Flowers Gone (LP Rock The Folk, 1965).
HOMAGE TO CATALONIA Quico Pi de la Serra: Si els fills de putas volessim no veuriem mal el sol.
FORGOTTEN & OVERLOOKED The Righteous Brothers + The Marvelettes +  The Hullaballoos.
SPECIAL P.J. PROBY
Orville Woods aka P.J Proby (1964, single) + The Searchers (LP Meet The Searchers, 1963) + Johnny Burnette  (LP Walk On By, 1962) + Scott Engel & John Stewart (1966) + P.J. PROBY, incl. tracks from LP Three Week Hero, 1969, recorded 1968 with The New Yardbirds = future Led Zeppelin). LONGPLAYTIME THE LEFT BANKE (The Left Banke Too, 1968) + The Herd (Lookin' Thru You, 1968).
FREE SPEECH  Mark Rudd: Underground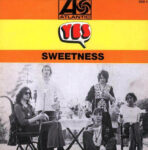 02 MY GENERATON: THE SPRING OF 69 SiNGLES 
LOVE & PEACE Nina Simone: Revolution pt. 2.
HOMAGE TO CATALONIA Raimon: Diguem No.
FORGOTTEN & OVERLOOKED The Honeybus + Madeline Bell.
SPECIAL:  The Spring of 1969 with The Dave Clark 5 + Yes + Simon Dupree & The Big Sound + The Kinks + The World Of Oz + Chris Farlowe + Dave Davies + Shocking Blue + Nina Simone.
REPEATED SHOWS 14:00, 18:00, 22:00 & 02:00 hrs CET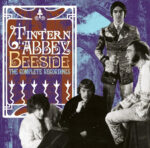 03 MY GENERATION : TINTERN ABBEY & FRIENDS
FORGOTTEN & OVERLOOKED  THE MARK LEEMAN FIVE, feat. Terry Goldberg (later with Tintern Abbey) and Brian Davison (later with The Nice).
SPECIAL:  TINTERN ABBEY & Friends.
TINTERN ABBEY + BIG BERTHA 1969 single, feat. Ace Kefford, Cozy Powell and David MacTavish (Tintern Abbey) + THE HILL, feat. Steve Hammond + ELMER GANTRY's VELVET OPERA feat. Paul Brett + THE VELVET OPERA, feat. Paul Brett & Dave MacTavish.
LONG-PLAYTIME ASHTON, GARDNER & DYKE Same, LP, 1969.
AND ALSO: WORD  Derroll Adams, Mike Klonsky and Bernadette Dohrn  + LOVE & PEACE Harper's Bizarre: Come To the Sunshine.
04 BLUESIDE : MUDDY WATERS
ORIGINATORS & INSPIRATORS  BIG JOE WRENCHER Maxwell  Street Alley Blues, LP, 1969.
SPECIAL   MUDDY WATERS Electric Mud, LP, 1968 + THE ROLLING STONES + THE JEFF BECK GROUP.
KEEPERS OF THE BLUES FLAME DELIA GARTRELL + THE SCORPIONS (UK) LP Hello Josephine, 1965.
AND ALSO
LOVE & PEACE J.B. LENOIR Alabama March + WORD  MALCOLM X. & MOHAMED ALI  on  BLACK POWER + THE OUTLAW BLUES BAND (LP The Outlaw Blues Band, 1969].
ACHTERGRONDINFO *** BACKGROUND INFORMATION

MY REVIEW / MIJN BESPREKING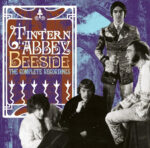 TINTERN ABBEY
http://www.keysandchords.com/album-review-blog/tintern-abbey-beeside-the-complete-recordings

THANKS TO
Cherry Red and Grapefruit for Tintern Abbey https://www.cherryred.co.uk/product/tintern-abbey-beeside-the-complete-recordings-2cd/

DISCLAIMER
https://www.radio68.be/disclaimer/