My Generation 60s Radio Show: Traffic at the BBC, Dave Mason, The Searchers, The Paupers, British Blues Boom 1966-1969 *** Sunday 13 & Tuesday 15 December 2020 *** [Ed's Show, 2020-50]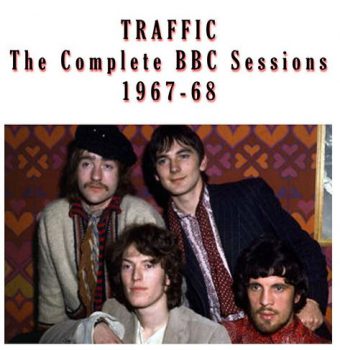 NEW SHOW : Traffic at the BBC, Dave Mason, The Searchers, The Paupers, British Blues Boom 1966-1969 *** Repeated: Wynder K. Frog, Michael Bloomfield, Paul Butterfield & Friends, Climax Blues Band, Wilson Pickett ***  Sunday 13 December, 12 noon till 04:00 + Tuesday 15 December, 12:00 noon till 24:00 ***  Time: CET Brussels ***  Ed's Show, 2020-50 [=2020-08 & 2020-20] ***
RADIO 68: all the revolutionary sounds and voices that shaped the sixties ***
LIKE & JOIN RADIO 68
Like our Page https://www.facebook.com/radio68Belgium
Join our Group https://www.facebook.com/groups/613281298696645
Showtime CESTime Brussels
12.00

Traffic, Dave Mason, Searchers, British Blues Boom 1966-69

14.00

Wynder K. Frog, Paul Butterfield, Wilson Pickett

16.00

Traffic, Dave Mason, Searchers, British Blues Boom 1966-69

18.00

Wynder K. Frog, Paul Butterfield, Wilson Pickett

20.00

Traffic, Dave Mason, Searchers, British Blues Boom 1966-69

22.00

Wynder K. Frog, Paul Butterfield, Wilson Pickett

24.00

 

[END OF TUESDAY BROADCAST] 



24.00

Traffic, Dave Mason, Searchers, British Blues Boom 1966-69

02.00

Wynder K. Frog, Paul Butterfield, Wilson Pickett

04.00 [END OF SUNDAY BROADCAST]  
---
THE PLAYLISTS
NEW SHOWS 12:00, 16:00, 20:00 & 24:00 hrs CET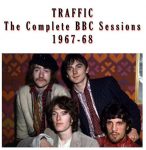 1 MY GENERATION: SPECIAL: Traffic at the BBC
RARE, FORGOTTEN & OVERLOOKED Lea Riders Group + The Silvery Boys + The Charmaines.
SPECIAL Traffic at the BBC 1967-68 (The Complete BBC  Sessions 1967-1968) + Dave Mason (LP Alone Together).
LONG-PLAYTIME The Paupers (LP Magic People) + The Searchers (LP Take Me For What I'm Worth) + The Fifth Avenue Band (The Fifth Avenue Band)
AND ALSO
LOVE & PEACE & REVOLUTION & FREEDOM : Antidote / Alain Verdier: Epicurien.
WORD Ho & Che Street Slogan * Jean-Paul Sartre Mai '68  + David Bowie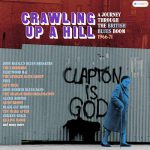 2 BLUESIDE : Crawling Up A Hill  – The British Blues Boom 1966-1969
LOVE & PEACE & REVOLUTION & FREEDOM:   Barabara Dane: Insubordination
SPECIAL:   Crawling Up A Hill  Part One 1 Free 2. Mike Cooper 3 The Taste 4 Levee Camp Moan 5 Sam Apple Pie 6– John Dummer Blues Band 7 Quiet Melon
Part Two 8. Killing Floor 9 Blodwyn Pig 10 Icarus 11 Chicken Shack 12 Bakerloo 13 Jaklin 14 Frozen Tear
THANKS  TO    Cherry Red records for V.A.:  Crawling Up A Hill, A Journey Through The British Blues Boom 1966-71
https://www.cherryred.co.uk/product/crawling-up-a-hill-a-journey-through-the-british-blues-boom-1966-71-various-artists-3cd-boxset/
REPEATED SHOWS 14:00, 18:00, 22:00 & 02:00 hrs CET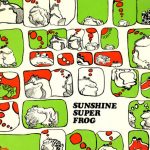 3 MY GENERATION SPECIAL :  WYNDER K. FROG
FORGOTTEN & OVERLOOKED: JOHNNY NASH + CARL DOUGLAS & THE BIG STAMPEDE  + THE WHO at the BBC.
SPECIAL :  WYNDER K. FROG: Turn On Your Lovelight (single 1966), Green Door (single 1967), I"m A Man (single 1967), Harpsichord Shuffle (Weaver, LP 'Out Of the Frying Pan', 1968) + St Louis Union: Think About Me, About My Girl  + The Chapters: Stop Thinking About Her, 1965  + Bill Haley & His Comets: Green Door (1964).
LONGPLAYTIME:  JEFFERSON AIRPLANE: Crown Of Creation, 1968 + THE GENTLE SOUL (Gentle Soul, 1968) + THE SOPWITH CAMEL (Sopwith Camel, 1967).
AND ALSO: LOVE, PEACE & UNDERSTANDING: FOTHERINGAY: Peace In The End (< LP 'Fotheringay') ***  WORD:  Antoine: 50 ans de ses Elucubrations + Les Problèmes: Contre-Problèmes + Ken Kesey + Derroll Adams.
4 BLUESIDE: SPECIAL :  PAUL BUTTERFIELD & Friends.
THE ORIGINATORS  & INSPIRATORS : CHUCK BERRY + B.B. KING + LEFTY PRITCHETT.
SPECIAL  PAUL BUTTERFIELD & Friends : THE PAUL BUTTERFIELD BLUES BAND feat. Elvin Bishop and Michael Bloomfield (First Album, 1965) + THE ELVIN BISHOP GROUP (Cranshaw, 1969) + AL KOOPER & MICHAEL BLOOMFIELD, feat. Elvis Bishop (The Live Adventures Of, 1969).
KEEPERS OF THE BLUES FLAME Wilson Pickett + The Climax Blues Band, 1969 + The Animals + Jimmy James & The Vagabonds
AND ALSO: LOVE & PEACE Wilson Pickett DE GEDACHTEN ZIJN VRIJ * FREE SPEECH Lefty Pritchett: Vietnam Rotation Blues + Vietnam War Protest in New York + Leuven Vlaams.
THANKS TO  Esoteric Recordings The Climax Blues Band  + BGO  Records for Jimmy  James and the Vagabonds https://www.bgo-records.com/artist/jimmy-james-the-vagabonds/
ACHTERGRONDINFO *** BACKGROUND INFORMATION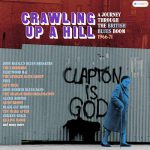 BRITISH BLUES BOOM: CRAWLING UP A HILL
Mijn recensie / My Review
CRAWLING UP A HILL –  A JOURNEY THROUGH THE BRITISH BLUES BOOM
Read my review here / Mijn bespreking staat hier http://www.keysandchords.com/album-review-blog/various-artists-crawling-up-a-hill-a-journey-through-the-british-blues-boom-1966-71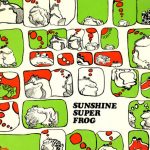 WYNDER K. FROG
Wynder K. Frog, real name Mike Weaver,  is a British musician who is mainly known as a Hammond wizard.  It is also the name of the various line-ups of the group he led in the sixties.
He set  up his first group  with two former members of The Chapters,  who had secured an audition with Decca. The audition did take place, but nothing came of it.  Two members of this first line-up left for St. Louis Union, who recorded for Decca. They won a Melody Maker contest and the future looked bright.  Though they played rough R&B, they scored a top 20 hit with a Beatles cover, Michelle. The remaining members s of Wynder K. Frog merged with The Wot Nots,  giving birth to Wynder K. Frog Mark II. Even though one member left for Arthur Brown of 'Fire' fame, this was the line-up that caught the attention of Chris Blackwell, head of Island Records who released the first Frog single in 1966. Wynder aka Mike Weaver would soon become a leading musician who could count on the services of the best players and top producers  like Muff Winwood, Jimmy Miller, Guy Stevens and Chris Blackwell himself. Wynder K. Frog would release a string of singles and three albums  – all instrumentals with the occasional vocal – between 1966 and 1970, but the commercial breakthrough didn't take place.
Wynder K. Frog was heavily influenced by soul and R&B (think James Brown), especially  by keyboard wizards such as Jimmy McGriff, Booker T or Jimmy Smith, a liking he shared with Graham Bond, Georgie Fame and Zoot Money. I suppose you could file it under ' Mod music', but fiery jazzy R&B suits me.
RADIO 68 PLAYS The Chapters, St. Louis Union and Wynder K. Frog
DISCLAIMER
https://www.radio68.be/disclaimer/