My Generation *** 60s Radio *** WOODSTOCK: CANNED HEAT, GRATEFUL DEAD, Janis JOPLIN, SLY & THE FAMILY STONE, Grace Slick, Jerry Garcia, Country Joe McDonald  *** Sunday 19 & Tuesday 21 June 2022 *** [Ed's Show, 2022-21]
NEW SHOW: ***  WOODSTOCK: CANNED HEAT, GRATEFUL DEAD, Janis JOPLIN, SLY & THE FAMILY STONE, Grace Slick, Jerry Garcia, Country Joe McDonald  ***  REPEATED *** Isle of Wight 1969, part 3: Mighty Baby, Blonde on Blonde, The Moody Blues, The Who, Joe Cocker, The Edgar Broughton Band  *** Sunday 26 June 2022 & Tuesday 28 June 2022, 12:00 noon till 24:00 *** Time: CET Brussels ***  Ed's Show, 2022-21 (2019-28) *** RADIO 68: all the revolutionary sounds and voices that shaped the sixties ***
LIKE & JOIN RADIO 68
Like our Page https://www.facebook.com/radio68Belgium
Join our Group https://www.facebook.com/groups/613281298696645
Showtime CETime Brussels
12.00  Woodstock: a selection

14.00

Isle of Wight 1969, part 3  

16.00

Woodstock: a selection

18.00

Isle of Wight 1969, part 3  

20.00

Woodstock: a selection

22.00

Isle of Wight 1969, part 3  

24.00

 

[ENDS HERE ON TUESDAY] 



24.00

Woodstock: a selection

02.00

 Isle of Wight 1969, part 3  

04.00 [ENDS HERE ON MONDAY MORNING]  
---
THE PLAYLISTS
NEW SHOWS 12:00, 16:00, 20:00 & 24:00 hrs CET 
01 / 02 MY GENERATION: WOODSTOCK: CANNED HEAT, GRATEFUL DEAD, Janis JOPLIN, SLY & THE FAMILY STONE, Grace Slick, Gerry Garcia, Country Joe McDonald
REPEATED SHOWS 14:00, 18:00, 22:00 & 02:00 hrs CET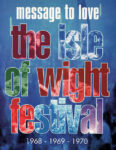 03 MY GENERATION: ISLE OF WIGHT 1969, part 3
LOVE & PEACE Liesbeth List & Ramses Shaffy: Pastorale.
HOMAGE TO CATALUNYA The Bonds: Woolly Bully (en Català).
RARE, FORGOTTEN & OVERLOOKED  GARY FARR & THE T-BONES + THE FIRST GEAR.
SPECIAL:  ISLE OF WIGHT 1969, pt. 03 : Mighty Baby + Blonde on Blonde + The Moody Blues + The Who.
FREE SPEECCH Gordon Lightfoot  (Black Day in Julyà + Muhammed Ali  + Derroll Adams
04 MY GENERATION BLUESIDE: ISLE OF WIGHT 1969, part 3
LOVE & PEACEB.B. KING: Peace To The World.
THE ORIGINATORS & INSPIRATORS J.B. LENOIR + OTIS SPANN.
SPECIAL   ISLE OF WIGHT 1969, pt. 03: Joe Cocker + The Edgar Broughton Band.
KEEPERS OF THE BLUES FLAME COCO MONTAYA ('Coming In Hot') + MATT T. MAHONEY (Live At The Missy Sippy') + RICK ESTRIN & THE NIGHTCATS ( 'Contemporary').
FREE SPEECH Otis Spann.
THANKS TO Alligator Records and Airplay USA for Coco Montoya + Airplay USA for Rick Estrin.
 BACKGROUND + MEER INFORMATIE
WOODSTOCK
To commemorate the "3 Days of  Peace, Music and  Love"  festival  better known as "Woodstock"  (15 – 18 August 1969), Radio 68 will play  a copious selection of live performances.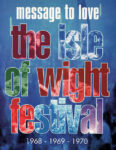 THE ISLE OF WIGHT SHOWS
The second Isle Of Wight festival took place on August 30th and 31st 1969, that's just a few weeks after Woodstock. Contrary to Woodstock, however, this wonderful festival with its impressive and eclectic programme is not very well documented. There is no sound-track, no LP or CD release, no documentary film, not even a programme book… Some footage can be found on Youtube, but the audio and visual quality is usually below standard. Regretfully, we cannot offer any live recordings.
In My Generation, Radio 68 plays a personal selection of tracks from artists that appeared at the Isle of Wight in 1969.
In Long-playtime, we broadcast LP tracks, full LPs or entire LP-sides from albums released between 1968 and 1970 by same artists.
We have avoided the artists that were played in our Woodstock shows, because their sets do not really differ and we would need to draw on the same albums anyway (e.g. The Who, Richie Havens, Joe Cocker).
MY REVIEW / MIJN BESPREKING
DISCLAIMER
https://www.radio68.be/disclaimer/