My Generation 60s Radio *** Sunday 20 & Tuesday 22 November 2022 ***Bob Garner Special: The Creation, Eddie Phillips, The Merseybeats, Tony Sheridan; Bill Wyman, Dave Clark Five, Robin Bibi, Joe Louis Walker, Earl Green, Lil' Ed *** [Ed's Show, 2022-39]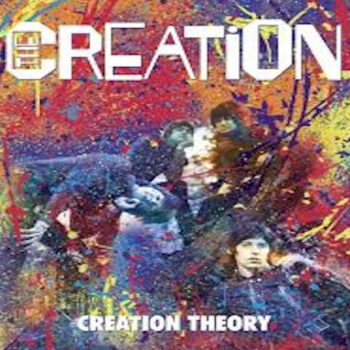 NEW SHOW: Bob Garner Special: The Creation, Eddie Phillips, The Merseybeats, Tony Sheridan; Bill Wyman,  Paul Jones, Dave Clark Five, Robin Bibi,  Earl Green, Joe Louis Walker, Lil' Ed ***  *** REPEATED *** Harper's Bizarre, Backroom Blues, Eddie Hardin's Wizard Convention, Eric Burdon, Dick Rivers, Roadhouse, Kenny 'Blue Boss' Wayne  ***  Ed's Show, 2022-39 [2016_37] *** Sunday 20 November 12:00 > Monday 04:00 CET & Tuesday 22 November 2020  12:00 > 24:00 hrs CET ***  *** RADIO 68: all the revolutionary sounds and voices that shaped the sixties **
LIKE & JOIN RADIO 68  Like our Page https://www.facebook.com/radio68Belgium
Join our Group https://www.facebook.com/groups/613281298696645
Showtime CETime Brussels
12.00 Creation, Bill Wyman, DC5
14.00 Harper's Bizarre, Backroom Blues, Eddie Hardin
16.00 Creation, Bill Wyman, DC5
18.00 Harper's Bizarre, Backroom Blues, Eddie Hardin
20.00 Creation, Bill Wyman, DC5
22.00 Harper's Bizarre, Backroom Blues, Eddie Hardin
24.00  [ENDS HERE ON TUESDAY]
24.00 Creation, Bill Wyman, DC5
02.00  Harper's Bizarre, Backroom Blues, Eddie Hardin
04.00 [ENDS HERE ON MONDAY MORNING]
THE PLAYLISTS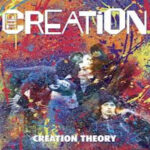 01 MY GENERATION (new show: 12:00, 16:00, 20:00 and 02:00 hrs CET)
SPECIAL:  BOB GARNER (Creation):  CREATION, EDDIE PHILLIPS, THE MERSEYBEATS,  TONY SHERIDAN & BEATLES ** THREESOME:  BILL WYMAN  ** LONGPLAYING  DAVE CLARK FIVE:  Weekend in London, 1965, THE LOVIN SPOONFUL: Do You Believe in Magic, MARIANNE FAITHFULL:  Come My Way, 1965. ** AND ALSO :  THE CHI-LITES, CARAVAN, CONSORTIUM, DDBM&T **  

02 MY GENERATION BLUESIDE (new show: 1300, 1700, 2100 and 0100 hrs CET)
SPECIAL:  ROBIN BIBI: ROBIN BIBI (At Muscle Shoals) + ROBIN BIBI & TONY MARTEN:  LIVE AT THE RAM JAM **  SPECIAL EARL GREEN: EARL GREEN, JOE LOUIS WALKER ** LIL' ED & BLUES IMPERIALS: The Big Sound Of ** LAURENCE JONES with Paul Jones ("Take Me High", RUF Records, thanks to Ruf and V2 Records Belgium  ** AND ALSO: BILL WYMAN's RHYTHM KINGS with Peter Frampton & Paul Carrack ** PAUL JONES , MANFRED MANN ** 
03 MY GENERATION(repeated show: 14:00, 18:00, 22:00 & 02:00 hrs CET) :
SPECIAL HARPER's BIZARRE (incl. THE TIKIS): THE SINGLES ** LONGPLAYING  with ERIC BURDON & ANIMALS (Love Is) ** THE BEE GEES  (Horizontal) ** P.J. PROBY (P.J. Proby) ** THREESOME:  EDDIE HARDIN'S WIZARD CONVENTION 2: feat. Vocals by Paul Jones & Mike d'Abo, Chris Farlowe, Denny Laine ** AND ALSO:  LES CHATS SAUVAGES avec DICK RIVERS ** THE SPENCER DAVIS GROUP **  THE FLIES **
04 MY GENERATION BLUESIDE :(repeated show: 15:00, 17:00, 23:00 & 03:00 hrs CET) :
SPECIAL :  BONGO BOY's BACKROOM BLUES: TREVOR SEWELL,  PLAINFIELD SLIM, BLIND LEMON PLEDGE, TOP TOPHAM & JIM McCARTY **  ROADHOUSE (City of Decay, 2016, http://www.roadhousegb.liveblues.info/home/) and KENNY 'Blues Boss' WAYNE:  Boogie to Gloryland (cd  JUMPIN' and BOPPIN', Stony Plain 2016, thanks to Bert Pijpers at CRS) ** AND ALSO: JORMA KAUKONEN, 'Quah', 1974 ** WEST, BRUCE & LAING ** THE ELVIN BISHOP GROUP ** CHAN ROMERO ** CHUCK BERRY.
BACKGROUND + MEER INFORMATIE
HARPER's BIZARRE: THE SINGLES COLLECTION
"Except for their California brethren The Association, no other band of the '60s better represents the soft pop genre than Harpers Bizarre. Their seamless combination of baroque arrangements and gossamer vocals had few equals then or now, and nowhere is their achievement better illustrated than on the run of singles they recorded for Warner Bros. Records in the late 1960s. (…) the essence of Harpers Bizarre can be found on the 45s, which are all collected here for the first time.
What you'll hear here is the remarkable refashioning of a four-piece guitar band enamoured with the sounds of the British Invasion into a silky-smooth vocal group supported by the cream of Los Angeles' studio musician crop. The end result is a sound filled with so much sunshine that you might need to wear sunblock while you listen.
This 26-track deluxe edition includes many original mono single mixes, many of which have been out of circulation since their original release. Also included are all the pre-Harpers Bizarre singles, when the band recorded as The Tikis.
The deluxe, full-colour booklet also includes rare photos and extensive and insightful liner notes by Joe McGasko, the host of WFMU's "Surface Noise." (Source: http://www.cherryred.co.uk)
RADIO 68 PLAYS 8 tracks: their early Beatlesesque R&B singles as The Tikis and four examples of their sunshine pop!
BONGO BOY BLUES FROM THE BACKROOM
American indie label Bongo Boy is preparing its fourth volume in the Backroom Blues series. Meanwhile, Radio 68 has chosen a number of tracks from vol.  2.  We picked one household name (Yardbirds-founders Top Topham and Jim McCarty) and three more by artists you may not know but do deserve your attention. Radio 68 will come back to the other volumes in due time. Bongo Boy is a rockin' label and so is much of their blues output.
THE WHO LIVE AT THE ISLE OF WIGHT 30 August 1970
 The Who's set  at The Isle Of Wight Festival, 1970, quickly became famous for  introducing the audience to  songs from "Tommy" and the forthcoming (and eventually aborted ) project "Lifehouse".  Tommy would change The Who's direction. Radio 68 sticks to their sixties style and sound.
MY REVIEW / MIJN BESPREKING
ROADHOUSE
http://www.keysandchords.com/album-review-blog/roadhouse-city-of-decay
JOE MEEK
http://www.keysandchords.com/album-review-blog/joe-meek-ea-i-hear-a-new-world
THE FOUNDATIONS Am I Groovin' You
https://www.keysandchords.com/album-review-blog/the-foundations-am-i-groovin-you-the-pye-anthology
DISCLAIMER
https://www.radio68.be/disclaimer/