My Generation: 60s Radio with Arthur Brown, The Mindbenders Live, Jess & James, Tony Jackson, Atomic Rooster *** Sunday 10 & Tuesday 12 Jan. 2020 *** [Ed's Show 2020-01]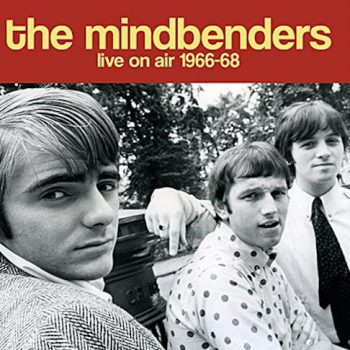 NEW SHOW : Arthur Brown, The Mindbenders Live, Jess & James, Tony Jackson, Atomic Rooster *** Repeated:  Ars Nova, Nicky Hopkins  with Screaming Lord Sutch, Jeff Beck and Cooder-Jagger-Watts-Wyman ***  Sunday 10 January, 12 noon till 04:00 + Tuesday 12 January, 12:00 noon till 24:00 ***  Time: CET Brussels ***  Ed's Show, 2021-01 [=MyGen2020-06+2020_13] ***
RADIO 68: all the revolutionary sounds and voices that shaped the sixties ***
LIKE & JOIN RADIO 68
Like our Page https://www.facebook.com/radio68Belgium
Join our Group https://www.facebook.com/groups/613281298696645
Showtime CETime Brussels
12.00

Arthur Brown, Mindbenders, Jess & James, Atomic Rooster, Tony Jackson

14.00

Ars Nova, Nicky Hopkins with Screaming Lord Sutch

 

16.00

Arthur Brown, Mindbenders, Jess & James, Atomic Rooster, Tony Jackson

18.00

Ars Nova, Nicky Hopkins with Screaming Lord Sutch 

20.00

Arthur Brown, Mindbenders, Jess & James, Atomic Rooster, Tony Jackson

22.00

Ars Nova, Nicky Hopkins with Screaming Lord Sutch 

24.00

 

[ENDS HERE ON TUESDAY] 



24.00 

Arthur Brown, Mindbenders, Jess & James, Atomic Rooster, Tony Jackson

02.00

  Ars Nova, Nicky Hopkins with Screaming Lord Sutch 

04.00 [ENDS HERE ON MONDAY MORNING]  
---
THE PLAYLISTS
NEW SHOWS 12:00, 16:00, 20:00 & 24:00 hrs CET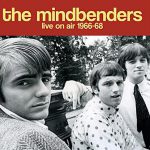 01 MY GENERATION: SPECIAL The Mindbenders live
RARE, FORGOTTEN & OVERLOOKED  Tony Jackson (The Searchers) + The Hedgehoppers Anonymous.
SPECIAL  The Mindbenders live, incl. The Zombies
LONG-PLAYTIME David McWilliams (Days Of Pearly Spencer, 1967) + The Lovin' Spoonful (Do You Believe In Magic, 1965).
AND ALSO LOVE & PEACE The Zombies + Battle Hymn OF The Republic OF Vietnam (Unknown)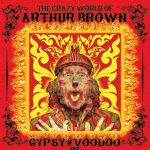 02 MY GENERATION: Special The Crazy World of Arthur Brown
RARE & FORGOTTEN from France Jacqueline Taïeb  + Anna Karina + Ronnie Bird>.
SPECIAL:  The Crazy World of Arthur Brown (feat. Vincent Crane) : choice tracks from new album  'Gypsy Voodoo, 2020,  and 'Zim, Zam, Zim, 2014 + Atomic Rooster feat. Vincent Crane, LP  1970.
LONG-PLAYTIME Jess & James and the J.J. Band; LP 'Move', 1968.
AND ALSO Love & Peace  : George Harrison: Give Me Love (Give Me Peace On Earth) + THANKS TO  ELLIOTT MURPHY for his latest single 'What The Fuck Is Going On'

REPEATED SHOWS 14:00, 18:00, 22:00 & 02:00 hrs CET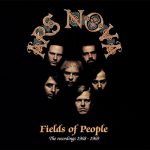 03 MY GENERATION: SPECIAL: Ars Nova
RARE, FORGOTTEN & OVERLOOKED  The CYRKLE + Merrilee RUSH + The EASYBEATS.
SPECIAL:  Ars Nova (choice tracks from their first and self-titled album, 1968 + Janis Joplin feat.  Ars Nova drummer Maury Baker + The Move with Ars Nova cover.
LONG-PLAYTIME RHINOCEROS (Rhinoceros, 1968) + The CHARLATANS (The Charlatans).
AND ALSO: FREE SPEECH Die Gedanken Sind  Frei <+ The Banner Theatre: Rise Up!  + LOVE & PEACE : MELANIE Peace Will Come.
THANKS TO  CHERRY RED for ARS NOVA  https://www.cherryred.co.uk/artists/ars-nova/
04 BLUESIDE : SCREAMING LORD SUTCH and NICKY HOPKINS
SPECIAL Nicky Hopkins solo +  with Cyril Davies All Stars + Screaming Lord Sutch + The Jeff Beck Group + Hopkins, Cooper, Jagger, Wats & Wyman
AND ALSO  Hound Dog Taylor, Buddy Guy, The Holmes Bros., David Mc Williams, The Creation, Ruth Brown , Jimmy Stewart, Joe Louis Walker, Big Joe Turner.
ACHTERGRONDINFO *** BACKGROUND INFORMATION 
THE SAVAGE TREE on RADIO SUTCH
LISTEN AGAIN https://www.mixcloud.com/TheSavageTree/
In 2014, I was asked to present a R&B show on the internet station Radio Sutch.  I called my show "The Savage Tree", after Screaming Lord Sutch's backing-band The Savages.
This is my first show  for  hat internet station, as aired on 12 November 2014.
" The Savage Tree explores the rhythm and blues roots of Screaming Lord Sutch and his Savages, bringing you the originators, the inspirators and the 60s Blues Boomers who kept the flame burning. Moreover, each show focuses on one particular Savage and groups counting Savages in their ranks. Some fifity line-ups of The Savages have been documented – and that's not counting the many guests on his recordings. Together, they make up the huge and unique Savage Tree.
The Savage Tree brings you one hour of  the rhythm and blues that inspired them.  You can listen to the originators and inspirators; the British, American and European youngsters who revived the genre, and  those who've carried on till the present day.
The Branch
With roughly fifty line-ups of The Savages to his name, Screaming Lord Sutch was backed by dozens and dozens of artists –  and that's not counting the many guests on his recordings.  Together, they make up the huge and unique Savage Tree. In our special The Savage Branch, we take a closer look at the rhythm and blues output by  individual Savages and bands counting Savages in their ranks". (EB)
DISCLAIMER
https://www.radio68.be/disclaimer/