My Generation 60s Radio: Wynder K. Frog, Michael Bloomfield, Paul Butterfield & Friends, Climax Blues Band, Wilson Pickett *** Sunday 06 & Tuesday 08 December 2020 *** Ed's Show, 2020-49
NEW SHOW : Wynder K. Frog, Michael Bloomfield, Paul Butterfield & Friends, Climax Blues Band, Wilson Pickett *** Repeated: Shel Talmy special: 'Planet Mod' with with John Lee's Groundhogs, The Preachers, The Untamed, Tony Christie, Goldie & Gingerbreads ***  Sunday 06 December, 12 noon till 04:00 + Tuesday 08 December, 12:00 noon till 24:00 ***  Time: CET Brussels ***  Ed's Show, 2020-49 [=2018-34&47] ***
RADIO 68: all the revolutionary sounds and voices that shaped the sixties ***
LIKE & JOIN RADIO 68
Like our Page https://www.facebook.com/radio68Belgium
Join our Group https://www.facebook.com/groups/613281298696645
Showtime CESTime Brussels
12.00

Wynder K. Frog, Paul Butterfield, Wilson Pickett

14.00

Planet Mod, the Shel Talmy special

16.00

Wynder K. Frog, Paul Butterfield, Wilson Pickett

18.00

Planet Mod, the Shel Talmy special

20.00

Wynder K. Frog, Paul Butterfield, Wilson Pickett

22.00

Planet Mod, the Shel Talmy special

24.00

 

[END OF TUESDAY BROADCAST] 



24.00

Wynder K. Frog, Paul Butterfield, Wilson Pickett

02.00

Planet Mod, the Shel Talmy special

04.00 [END OF SUNDAY BROADCAST]  
---
THE PLAYLISTS
NEW SHOWS 12:00, 16:00, 20:00 & 24:00 hrs CET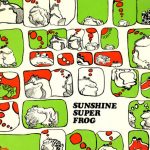 1 MY GENERATION: SPECIAL: WYNDER K. FROG
FORGOTTEN & OVERLOOKED: JOHNNY NASH + CARL DOUGLAS & THE BIG STAMPEDE  + THE WHO at the BBC.
SPECIAL :  WYNDER K. FROG: Turn On Your Lovelight (single 1966), Green Door (single 1967), I"m A Man (single 1967), Harpsichord Shuffle (Weaver, LP 'Out Of the Frying Pan', 1968) + St Louis Union: Think About Me, About My Girl  + The Chapters: Stop Thinking About Her, 1965  + Bill Haley & His Comets: Green Door (1964).
LONGPLAYTIME:  JEFFERSON AIRPLANE: Crown Of Creation, 1968 + THE GENTLE SOUL (Gentle Soul, 1968) + THE SOPWITH CAMEL (Sopwith Camel, 1967).
AND ALSO: LOVE, PEACE & UNDERSTANDING: FOTHERINGAY: Peace In The End (< LP 'Fotheringay') ***  WORD:  Antoine: 50 ans de ses Elucubrations + Les Problèmes: Contre-Problèmes + Ken Kesey + Derroll Adams.
2 BLUESIDE : PAUL BUTTERFIELD & Friends.
THE ORIGINATORS  & INSPIRATORS : CHUCK BERRY + B.B. KING + LEFTY PRITCHETT.
SPECIAL  PAUL BUTTERFIELD & Friends : THE PAUL BUTTERFIELD BLUES BAND feat. Elvin Bishop and Michael Bloomfield (First Album, 1965) + THE ELVIN BISHOP GROUP (Cranshaw, 1969) + AL KOOPER & MICHAEL BLOOMFIELD, feat. Elvis Bishop (The Live Adventures Of, 1969).
KEEPERS OF THE BLUES FLAME Wilson Pickett + The Climax Blues Band, 1969 + The Animals + Jimmy James & The Vagabonds
AND ALSO: LOVE & PEACE Wilson Pickett DE GEDACHTEN ZIJN VRIJ * FREE SPEECH Lefty Pritchett: Vietnam Rotation Blues + Vietnam War Protest in New York + Leuven Vlaams.
THANKS TO  Esoteric Recordings The Climax Blues Band  + BGO  Records for Jimmy  James and the Vagabonds https://www.bgo-records.com/artist/jimmy-james-the-vagabonds/
REPEATED SHOWS 14:00, 18:00, 22:00 & 02:00 hrs CET
3 MY GENERATION SPECIAL : SHEL TALMY: PLANET MOD
FORGOTTEN & OVERLOOKED:  JACKIE DE SHANNON: Come And Stay With Me + ENRICO Macias: Enfant de tous pays + LONG JOHN BALDRY: Cry Me A River (Looking at Long John, 1966).
SPECIAL  Planet Mod: Brit Soul, R&B and Freakbeat from the SHEL TALMY Vaults: feat. The Untamed, The New Breed, The Thoughts, Kenny Miller, The Tribe, The Pros & Cons, The Corduroys, The Preachers, Goldie & Th Gingerbreads, Tony Christie & Th Trackers, A Wild Uncertainty, The Total.
AND ALSO: WORD : Leuven Vlaams +  Patrik Kacerik on the invasion of Czecho-Slovakia in 1968 LOVE, PEACE & UNDERSTANDING: AGUATURBIA: Erotica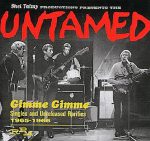 4 BLUESIDE: SPECIAL : SHEL TALMY: PLANET MOD
THE ORIGINATORS  & INSPIRATORS:  JUNIOR WELLS + JUNIOR PARKER + MISSISSIPPI FRED McDOWELL.
SPECIAL PLANET MOD: The SHEL TALMY Vaults, feat. John Lee's Groundhogs, The Soul Brothers, John Lee Hooker , Screaming Jay Hawkins, Ray Gates, The Untamed.
KEEPERS OF THE BLUES FLAME:  EIRIN SPILDE and CREGAN & Co. fet. JIM CREGAN: Eirin Spilde's single Heart Of Stone / If I Could Turn Away (by Norman Beaker, feat. Norman Beaker on gtr and John Price on bas) + CREGAN & Co. feat. JIM CREGAN: Don't Listen ; Jim Cregan is former guitarist of Cockney Rebel , Family and Rod Stewart;  musical director and co-writer of Rod  Stewart (thanks to Dave Hill and Tenacity Music ) ***
AND ALSO: WORD  Gordon Lightfoot: Black Day in July LOVE, PEACE & UNDERSTANDING: THE DELLS:
ACHTERGRONDINFO *** BACKGROUND INFORMATION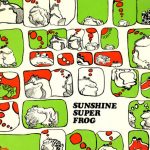 WYNDER K. FROG
Wynder K. Frog, real name Mike Weaver,  is a British musician who is mainly known as a Hammond wizard.  It is also the name of the various line-ups of the group he led in the sixties.
He set  up his first group  with two former members of The Chapters,  who had secured an audition with Decca. The audition did take place, but nothing came of it.  Two members of this first line-up left for St. Louis Union, who recorded for Decca. They won a Melody Maker contest and the future looked bright.  Though they played rough R&B, they scored a top 20 hit with a Beatles cover, Michelle. The remaining members s of Wynder K. Frog merged with The Wot Nots,  giving birth to Wynder K. Frog Mark II. Even though one member left for Arthur Brown of 'Fire' fame, this was the line-up that caught the attention of Chris Blackwell, head of Island Records who released the first Frog single in 1966. Wynder aka Mike Weaver would soon become a leading musician who could count on the services of the best players and top producers  like Muff Winwood, Jimmy Miller, Guy Stevens and Chris Blackwell himself. Wynder K. Frog would release a string of singles and three albums  – all instrumentals with the occasional vocal – between 1966 and 1970, but the commercial breakthrough didn't take place.
Wynder K. Frog was heavily influenced by soul and R&B (think James Brown), especially  by keyboard wizards such as Jimmy McGriff, Booker T or Jimmy Smith, a liking he shared with Graham Bond, Georgie Fame and Zoot Money. I suppose you could file it under ' Mod music', but fiery jazzy R&B suits me.
RADIO 68 PLAYS The Chapters, St. Louis Union and Wynder K. Frog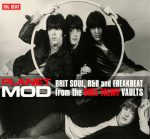 SHEL TALMY: PLANET MOD
"Chances are The Kinks and The Who wouldn't have made it big without producer Shel Talmy. His productions are usually labelled as "mod", but he is one of the true BEAT MUSIC producers ("rock" didn't exist). Unsurprisingly, Talmy also produced soul and R&B artists – if he heard or could insert a beat, Shel Talmy would do it without hesitation. In a few years' time, The Creation, The Who, The Kinks and John Lee Hooker would appear on his roster. But Talmy also produced many more groups who met with less success (The Creation) or no response from the record buyers whatsoever. They are all great tracks, though" (Eddy Bonte)
RADIO 68 PLAYS the entire "Mod Planet" CD, both in My Generation and Blueside.
"Back in the sixties, producers had to be able to think outside the box, as they were hamstrung by what is now regarded as basic equipment. By being able to innovate, some producers were able to make groundbreaking recordings  with what is now regarded as basic equipment. This included George Martin, Phil Spector, Joe Meek, Jimmy Miller and Jack Nitzsche. To that list the name Shel Talmy can be added, as he belongs in such illustrious company.
After all, Shel Talmy wasn't just a producer, he was also a songwriter and talent spotter. However, first and foremost Shel Talmy is remembered as a pioneering producer who worked with some of the biggest names in British music. His innovative approach to production transformed many groups, and made stars of The Kinks and The Who, who went on to become two of the biggest names in British musical history. They're just two of the hundreds of bands and artists who were produced by Shel Talmy during the most successful chapter in his musical career".
Quoted from / All rights reserved:
https://dereksmusicblog.com/2018/05/06/planet-mod-brit-soul-rb-and-freakbeat-from-the-shel-talmy-vaults/
DISCLAIMER
https://www.radio68.be/disclaimer/