My Generation 60s radio: Ars Nova, Nicky Hopkins with Screaming Lord Sutch, Jeff Beck and Cooder-Jagger-Watts-Wyman  *** Sunday 27 & Tuesday 29 December 2020 *** [Ed's Show, 2020-52]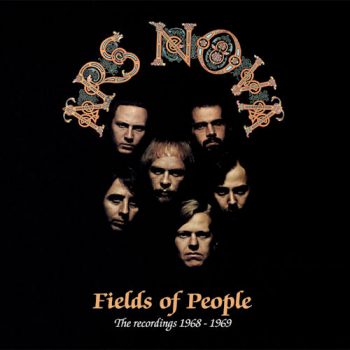 NEW SHOW : Ars Nova, Nicky Hopkins  with Screaming Lord Sutch, Jeff Beck and Cooder-Jagger-Watts-Wyman  *** Repeated: Tommy James & The Shondells, Gordon Giltrap, Dave Kelly, Radio Sutch: Cyril Davies special   ***  Sunday 27 December, 12 noon till 04:00 + Tuesday 29 December, 12:00 noon till 24:00 ***  Time: CET Brussels ***  Ed's Show, 2020-52 [MyGen2020-03 / Blue2019-49] ***
RADIO 68: all the revolutionary sounds and voices that shaped the sixties ***
LIKE & JOIN RADIO 68
Like our Page https://www.facebook.com/radio68Belgium
Join our Group https://www.facebook.com/groups/613281298696645
Showtime CESTime Brussels
12.00

Ars Nova, Nicky Hopkins with Screaming Lord Sutch 

14.00

Gordon Giltrap, Cyril Davies, Dave Kelly, Tommy James & Shondells

16.00

Ars Nova, Nicky Hopkins with Screaming Lord Sutch  

18.00

Gordon Giltrap, Cyril Davies, Dave Kelly, Tommy James & Shondells

20.00

Ars Nova, Nicky Hopkins with Screaming Lord Sutch 

22.00

Gordon Giltrap, Cyril Davies, Dave Kelly, Tommy James & Shondells

24.00

 

[ENDS HERE ON TUESDAY] 



24.00 

Ars Nova, Nicky Hopkins with Screaming Lord Sutch 

02.00

 Giltrap, Cyril Davies, Dave Kelly, Tommy James & Shondells

04.00 [ENDS HERE ON MONDAY MORNING]  
---
THE PLAYLISTS
NEW SHOWS 12:00, 16:00, 20:00 & 24:00 hrs CET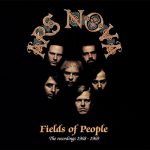 01 MY GENERATION: SPECIAL: Ars Nova
RARE, FORGOTTEN & OVERLOOKED  The CYRKLE + Merrilee RUSH + The EASYBEATS.
SPECIAL:  Ars Nova (choice tracks from their first and self-titled album, 1968 + Janis Joplin feat.  Ars Nova drummer Maury Baker + The Move with Ars Nova cover.
LONG-PLAYTIME RHINOCEROS (Rhinoceros, 1968) + The CHARLATANS (The Charlatans).
AND ALSO: FREE SPEECH Die Gedanken Sind  Frei <+ The Banner Theatre: Rise Up!  + LOVE & PEACE : MELANIE Peace Will Come.
THANKS TO  CHERRY RED for ARS NOVA  https://www.cherryred.co.uk/artists/ars-nova/
2 BLUESIDE : SCREAMING LORD SUTCH and NICKY HOPKINS
SPECIAL Nicky Hopkins solo +  with Cyril Davies All Stars + Screaming Lord Sutch + The Jeff Beck Group + Hopkins, Cooper, Jagger, Wats & Wyman
AND ALSO  Hound Dog Taylor, Buddy Guy, The Holmes Bros., David Mc Williams, The Creation, Ruth Brown , Jimmy Stewart, Joe Louis Walker, Big Joe Turner.

REPEATED SHOWS 14:00, 18:00, 22:00 & 02:00 hrs CET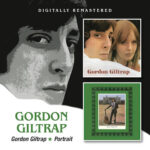 3 MY GENERATION SPECIAL : GORDON GILTRAP + TOMMY JAMES & THE SHONDELLS
RARE & FORGOTTEN  Solomon Burke +The Scorpions (UK) + The Outsiders (Hol).
TOMMY JAMES & THE SHONDELLS  Cellophane Symphony, 1969, 2020 Cherry  Red  re-release.
LONG-PLAYTIME Gordon Giltrap  LPs Gordon Giltrap (1968) and Portrait (1969), re-mastered BGO re-release, 2020  + Elvis Presley (Elvis in Memphis) + Marianne Faithfull (North Country Maid) + Boudewijn de Groot ((Voor de Overlevenden).
AND ALSO LOVE & PEACE   Tommy James & The Shondells: Crustal Blue Persuasion  + Babyboomers en nozems * Michael McCaine's Swinging London
Mijn recensie / My Review
http://www.keysandchords.com/album-review-blog/gordon-giltrap-gordon-giltrap-portrait
4 BLUESIDE: SPECIAL : CYRIL DAVIES special  (The Savage Tree no. 11, formerly on Radio Sutch)
DAVE KELLY DAVE KELLY  + John Dummer + The Blues Band
SPECIAL THE CYRIL DAVIES R&B ALL STARS
And also JIMI HENDRIX + CLARK-HUTCHINSON + THE ELECTRIC PRUNES + BYTHER SMITH + WILSON PICKETT  +  COUNTRY WEATHER + NINA SIMONE
ACHTERGRONDINFO *** BACKGROUND INFORMATION 
THE SAVAGE TREE on RADIO SUTCH
LISTEN AGAIN https://www.mixcloud.com/TheSavageTree/
In 2014, I was asked to present a R&B show on the internet station Radio Sutch.  I called my show "The Savage Tree", after Screaming Lord Sutch's backing-band The Savages.
This is my first show  for  hat internet station, as aired on 12 November 2014.
" The Savage Tree explores the rhythm and blues roots of Screaming Lord Sutch and his Savages, bringing you the originators, the inspirators and the 60s Blues Boomers who kept the flame burning. Moreover, each show focuses on one particular Savage and groups counting Savages in their ranks. Some fifity line-ups of The Savages have been documented – and that's not counting the many guests on his recordings. Together, they make up the huge and unique Savage Tree.
The Savage Tree brings you one hour of  the rhythm and blues that inspired them.  You can listen to the originators and inspirators; the British, American and European youngsters who revived the genre, and  those who've carried on till the present day.
The Branch
With roughly fifty line-ups of The Savages to his name, Screaming Lord Sutch was backed by dozens and dozens of artists –  and that's not counting the many guests on his recordings.  Together, they make up the huge and unique Savage Tree. In our special The Savage Branch, we take a closer look at the rhythm and blues output by  individual Savages and bands counting Savages in their ranks". (EB)
ARS NOVA
Mijn bespreking / My Review http://www.keysandchords.com/album-review-blog/ars-nova-fields-of-people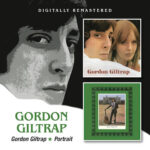 GORDON GILTRAP
Mijn recensie / My Review
http://www.keysandchords.com/album-review-blog/gordon-giltrap-gordon-giltrap-portrait
BGO Records  https://www.bgo-records.com/product/gordon-giltrap-portrait/
TOMMY JAMES & SHONDELLS
Mijn recensie / My Review
http://www.keysandchords.com/album-review-blog/tommy-james-the-shondells-celebration-the-complete-roulette-recordings-1966-1973
Grapefruit / Cherry Red Records https://www.cherryred.co.uk/tommy-james-the-shondells-grapefruit-announce-a-new-6cd-collection-of-tommy-james-the-shondells-complete-roulette-recordings/
DISCLAIMER
https://www.radio68.be/disclaimer/