My Generation: Arthur 'God Of Hellfire' Brown 80 Special 1965-2022: Arthur Brown, Arthur Brown Set, Arthur Brown & The Diamonds ; Screaming Lord Sutch's Savages: Neil Christian *** Sunday 10 & Tuesday 12 July 2022 *** [Ed's Show, 2022-23]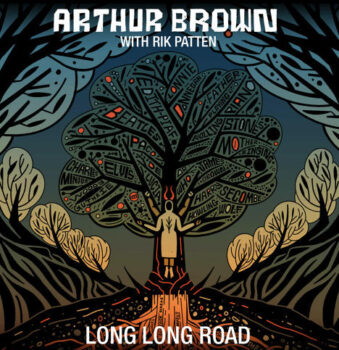 NEW SHOW: ***  Arthur 'God Of Hellfire' Brown 80 Special 1965-2022: Arthur Brown, Arthur Brown Set, Arthur Brown & The Diamonds ; Screaming Lord Sutch's Savages: Neil Christian + Rhythm and Blues Mix ***  REPEATED *** The Climax Blues Band, Les McCann, Junior Wells , Manfred Mann Mike d'Abo Years, Rare & Forgotten (The Jumping Jewels, The Big Six,), Britfolk (Bert Jansch, Donovan, Magna Charta)  *** Sunday 10 July 2022 & Tuesday 12 July 2022, 12:00 noon till 24:00 *** Time: CET Brussels ***  Ed's Show, 2022-23 *** RADIO 68: all the revolutionary sounds and voices that shaped the sixties ***
LIKE & JOIN RADIO 68
Like our Page https://www.facebook.com/radio68Belgium
Join our Group https://www.facebook.com/groups/613281298696645
Showtime CETime Brussels
12.00 Arthur Brown 80  

14.00  Screaming Lord Sutch's

Savage Neil Christian

16.00

Arthur Brown 80  

18.00

Screaming Lord Sutch's Savage Neil Christian

20.00

Arthur Brown 80  

22.00

Screaming Lord Sutch's Savage Neil Christian

24.00

 

[ENDS HERE ON TUESDAY] 



24.00

Arthur Brown 80  

02.00

Screaming Lord Sutch's Savage Neil Christian

04.00 [ENDS HERE ON MONDAY MORNING]  
---
THE PLAYLISTS
NEW SHOWS 12:00, 16:00, 20:00 & 24:00 hrs CET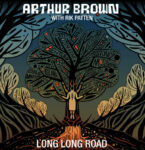 01 My GENERATION: ARTHUR BROWN 80 (* 24 June 1942)
RARE, FORGOTTEN & OVERLOOKED
The Diamonds /  Arthur Brown & The Diamonds: You'll Be Mine c/w You Don't Know It, 1955 single.
The Arthur Brown Set, feat. Vincent Crane: Don't Tell Me c/w Baby You Know What You're Doing, 1967 single.
Vincent Crane's Big Sound: Little Girl.
SPECIAL: Arthur Brown 80
Arthur Brown: Gypsy Voodoo, cd, 2019, choice tracks.
Arthur Brown: Long Long Road, cd, 2022  [title track, Going Down, I Like Games].
LONG-PLAYTIME
ATOMIC ROOSTER feat. Vincent Crane: Devil's Answer, Broken Wings.
LOVE & PEACE Thunderclap Newman: Something in the Air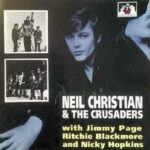 02 MY GENERATION BLUESiDE: Screaming Lord Sutch's Savage Neil Christian
STARTER
BOBBY PARKER    Watch Your Step
TREENITY
RITCHIE VALENS   Come On, Let's Go; Paddi-Wack Song ; Cry, Cry, Cry.
R&B MIX 1
NORMAN BEAKER & JOHN PRICE    Can't Be Satisfied (Between the Lines).
RHYTHM AND BLUES INC. Honey Don't.
THE ORIOLES Baby, Please Don't Go.
J.B. LENOIR I Feel So Good.
SPECIAL SAVAGE  NEIL CHRISTIAN & THE CRUSADERS
NEIL CHRISTIAN ( & CRUSADERS)
My Baby Left Me; Yakety Yak; with Nicky Hopkins and Jimmy Page I Like It ; Oops!
R&B MIX 2
JIMMY WITHERSPOON Back To New Orleans (Blue Spoon / In London)
EUGENE HIDEAWAY BRIDGES Farewell, My Darling (Roots and Vines)
RAY CHARLES Let the Good Times Roll (Atlantic R&B 4)
THE IKETTES I'm Blue (Atlantic R&B 5)
THE ARTWOODS  I Take What I Want (1966) 100 Oxford Street
JOHN MAYALL & BLUESBREAKERS  Suspicions pt. 1 (Thru The Years) (1967)
ZOOT MONEY & BIG ROLL BAND Teach Me (How To Uncle Willie)
REPEATED SHOWS 14:00, 18:00, 22:00 & 02:00 hrs CET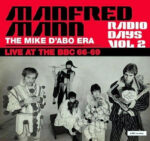 03 MY GNERATION : MANFRED MANN d'ABO YEARS
LOVE & PEACE & REVOLUTION  Michel Polnareff: Beatnik.
HOMAGE TO CATALUNYA Quico Pi de la Serra: Si els fills de puta volessim.
RARE, FORGOTTEN & OVERLOOKED THE ZOMBIES  + JOHNNY LION & THE JUMPING JEWELS <+ THE MOODY BLUES feat. Denny Laine + THE BIG SIX.
SPECIAL:  MANFREED MANN D'Abo Years.
LONG-PLAYTIME Magna Carta: Magna Carta, 1969 + Bert Jansch: Nicola, 1967 + Donovan:  What's Been Did and What's Been Hid, 1965 + The Rolling Stones: 12×5, USA only, 1964
DE GEDACHTEN ZIJN VRIJ Jean-Paul Sartre 1968, Zwartberg 1966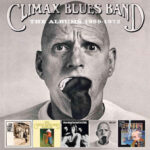 04 MY GENERATION BLUESIDE: THE CLIMAX BLUES BAND
LOVE & PEACE Les McCann & Eddie Harris: Compared to What.
THE ORIGINATORS  & INSPIRATORS Junior Wells' Chicago Blues Band, LP, 1965 + John Brimm.
SPECIAL  The Climax Blues Band (The 1969-1972 Box Set).
KEEPERS OF THE BLUES FLAME Cedric Burnside  (new album 'Benton County') + Delbert McClinton (new cd 'Tall, Dark and Handsome)
THANKS TO   Esoteric Recordings and Cherry Red Records for THE CLIMAX BLUES BAND  + V2 Records Belgium for Cedric Burnside + Blind Raccoon for Delbert McClinton.
BACKGROUND + MEER INFORMATIE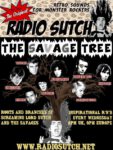 Screaming Lord Sutch & The Savages
My show 'The Savage Tree' was originally broadcast on the revived  Radio Sutch between 2014 and 2018.
'The Savage Tree' explores the rhythm and blues roots and branches of Screaming Lord Sutch and his backing-band The Savages.
With roughly fifty line-ups of The Savages to his name, Screaming Lord Sutch was backed by dozens and dozens of artists –  and that's not counting the many guests on his recordings.  Together, they make up the huge and unique Savage Tree. In each show, we take a closer look at the rhythm and blues output by individual Savages and bands counting Savages in their ranks.
Some 'Savages': Vince Taylor's Playboys, Alex Dmochovski, Carlo Little, Peter Parks, Matthew Fisher, Nicky Hopkins, Alan Clayson, Jim Leverton, Mick Abrahams, Cyril Davies, Geoff Everett, Richie Blackmore, Noel Redding, Neil Christian, Brian Parkinson, Brian Keith aka Brian O'Shea.
We also play  the originators and inspirators, and British, American and European artists who have kept the blues flame burning.
THE CLIMAX BLUES BAND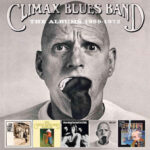 "Esoteric Recordings is pleased to announce the release of "The Albums 1969 – 1972" by the Climax Blues Band; a 5 CD set comprising the band's first five albums, originally issued on EMI's Parlophone and Harvest labels between 1969 and 1972, namely The Climax Chicago Blues Band, Plays On, A Lot of Bottle, Tightly Knit and Rich Man.
Formed in Stafford in 1968 by Colin Cooper, the band (originally known as the CLIMAX CHICAGO BLUES BAND) recorded their debut album in September & November 1968 with a line up of COLIN COOPER (Vocals, Harmonica), PETE HAYCOCK (Guitar, Slide Guitar, Vocals), ARTHUR WOOD (Keyboards), DEREK HOLT (Rhythm Guitar, Bass, Organ), RICHARD JONES (Bass) and GEORGE NEWSOME (Drums). Issued early the following year on EMI's Parlophone label, the album saw the band gain a wider audience. Shortening their name to the Climax Blues Band, the group recorded and released their excellent follow-up album, Plays On, later that year. By 1970 the band had moved to EMI's "progressive" label, Harvest, and issued their third album A Lot of Bottle later that year. The 1971 album Tightly Knit was arguably their best of this period. The band's final album for Harvest was Rich Man, issued in 1972. The album made commercial inroads in the United States and was the launching platform for their success in that country over the next few years.
This official 5CD clamshell boxed set celebrates the early years of this much loved British band and features each album in a replica card sleeve wallet and includes an illustrated poster".
Source / All Rights Reserved : Esoteric Recordings PR-sheet
https://www.cherryred.co.uk/climax-blues-band-the-remastered-albums-1969-1972-in-a-5cd-boxset/
MY REVIEW / MIJN BESPREKING
ttp://www.keysandchords.com/album-review-blog/the-climax-blues-band-the-albums-1969-1972-remastered-boxset-edition-5cds
DISCLAIMER
https://www.radio68.be/disclaimer/