My Generation *** The Steampacket feat. Rod Stewart, Long John Baldry, Brian Auger, Julie Driscoll, Vic Briggs, Richard Brown aka Ricky Fenson, Micky Waller; Sandy Posey [new], Southwind feat. Martin Moon, Elton John, Eddie Taylor & Floyd Jones] *** Sunday 20 & Tuesday 22 August 2023 *** [Ed's Show, 2023-26]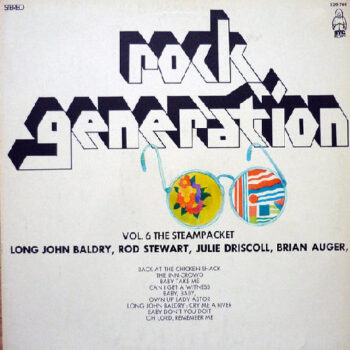 REPEATED *** Crabby Appleton [new release], The Millennium, The Ballroom, Brian Keith aka O'Shea (Plastic Penny, The Circles) *** Sunday 20 August 2023  12:00 > 04:00 hrs & Tuesday 22 August 2023  12:00 > 24:00 hrs CET *** RADIO 68: all the revolutionary sounds and voices that shaped the sixties **
LIKE our Facebook Page https://www.facebook.com/radio68Belgium
JOIN our Facebook Group 
Showtime CETime Brussels
12.00  Steampacket, Sandy Posey, Eddie Taylor & Floyd Jones

14.00

Crabby Appleton, Radio Sutch: Brian Keith

16.00

Steampacket, Sandy Posey, Eddie Taylor & Floyd Jones

18.00

Crabby Appleton, Radio Sutch: Brian Keith

20.00

Steampacket, Sandy Posey, Eddie Taylor & Floyd Jones

22.00

Crabby Appleton, Radio Sutch: Brian Keith

24.00 Steampacket, Sandy Posey, Eddie Taylor & Floyd Jones

02.00

Crabby Appleton, Radio Sutch: Brian Keith

04.00 [ENDS HERE ON MONDAY MORNING]
THE PLAYLISTS
01 MY GENERATION : (new show: 12:00, 16:00, 20:00, 24:00 and 02:00 hrs CET)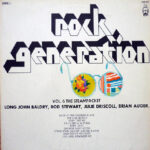 FORGOTTEN & OVERLOOKED  [<V.A. March of the Flower Children].
THE STONE PONEYS, feat. Linda Rondstadt Evergreen (pt.1)
THE BONNIWELL MUSIC MACHINE Astrologically Incompatible
GEORGY & THE VELVET ILLUSIONS Lazy.
SPECIAL:  SANDY POSEY [ < Born A Woman – The Complete MGM Recordings, Cherry Red, 2023]. SANDY POSEY
Standing in the Rain; What A Woman In Love Won't Do; You Got to Have Love To Be Happy; Single Girl.
JOE SOUTH These Are Not My People.
JOHN D. LOUDERMILK War babies.
P.F. SLOAN Sins of the Family.
OTIS REDDING  I've Been Loving You Too Long [Live in Europe].
JOE TEX Hold on to What You've Got.
LONG-PLAYTIME
SOUTWHIND (LA, feat. Moon Martin)
Got to Get Myself Together; You're Gonna Blow My Mind; Fresh As A Daisy; Hollywood Honeys [Southwind, 1968].
ELTON JOHN  Empty Sky [Empty Sky].
AND ALSO
LOVE & PEACE: SANDY POSEY: Just You, Just Me (and Love for Company).
02  MY GENERATION  (new show: 1300, 1700, 2100, 23:00 and 01:00 hrs CET)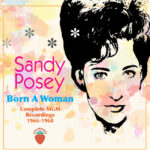 INSPIRATORS & ORIGINATORS
EDDIE TAYLOR & FLOYD JONES, feat. Big Walter Horton, Otis Spann, Fred Below
Peach Tree Blues; Bad Boy; Big Town Playboy [Masters of Modern Blues, 1967].
SPECIAL: THE STEAMPACKET
(Rod Stewart, Long John Baldry, Brian Auger, Julie Driscoll, Vic Briggs, Richard Brown aka Ricky Fenson, Micky Waller]
Back At The Chicken Shack; The In-Crowd; Baby Take Me; Can I Get A Witness; Baby, Baby; Holy Smoke; Cry Me A River; Oh Baby, Don't You Do It; Lord Remember Me.
KEEPERS OF THE BLUES FLAME
SANDY POSEY
I Can Show You Haw to Live; The Boy I Love; Hey Mister   [ < Born A Woman – The Complete MGM Recordings, Cherry Red, 2023].
AND ALSO
THE EDGAR BROUGHTON BAND
Why Can't Somebody Love Me [Wasa Wasa].
LOVE & PEACE:   J.B. LENOIR Shot on James Meredith
03 MY GENERATION  (repeated show 14:00, 18:00, 22:00, 02:00 hrs CET)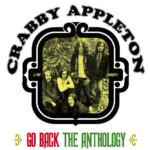 FORGOTTEN & OVERLOOKED  [<V.A. March of the Flower Children]
THE RARE BREED Talk to the Sun.
THE UNFORSCENE Little Toy.
THE PARADE She's Got the Magic.
SPECIAL:  CRABBY APPLETON
THE BALLROOM (Curt Boettcher project)
The Island; Spinning, Spinning, Spinning (1966-67).
THE MILLENNIUM (Curt Boettcher project, feat. Michael Fennely)
I Just Want to Be Your Friend; 5 A.M.; How Much I Love You [LP, 1968].
TOMMY ROE (prod. Curt Boettcher)
Hooray for Hazel; Sweet Pea.
MANFRED MANN
Sweet Pea
CRABBY APPLETON feat. Michel Fennely
The Other Side: Catherine; Go Back [Go Back – The Anthology, Cherry Red, 2023].
AND ALSO
BEE GEES Every Christian Lion-Hearted Man Will Tell You; Cucumber Castle [1st].
LOVE & PEACE: CRABBY APPLETON Peace by Peace [Go Back – The Anthology, Cherry Red, 2023]
PETE SEEGER That's What I Learned in School Today.
04 MY GENERATION (repeated show 15:00, 19:00, 23:00, 03:00 hrs CET)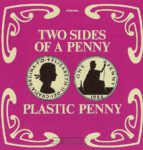 Radio Sutch present Brian Keith aka O'Shea
QUICKSTARTER
JOEY DEE & STARLITERS Shout, part 1
TREENITY:  BRIAN POOLE & TREMELOES
You Can't Sit Down; Hands Off; I Want Candy (Diddley beat)
R&B MIX
SONNY TERRY with Johnny WINTER  I  Think I Got the Blues; Whoopin'.
DR. JOHN Such aNight.
GORDON SMITH with Tim PENN Too Late to Cry.
SPECIAL BRIAN KEITH aka O'SHEA PART 1
WILSON PICKET 99 ½ Won't Do.
RUFUS THOMAS Walkin' The Dog.
THE FOUR TOPS Country Girl.
THE TEMPTATIONS Paradise.
THE UNIVERSALS Hey You (Page One 1967à.
PLASTIC PENNY I Want You, 1st LP, 1968.
THE CIRCLES feat. Brian Keith, Carlo LIttle, Paul Raymond: Take Your Time, 1966 Island, prod. Chris Blackwell
AND ALSO
THE EASYBEATS Women You're on mind
ACHTERGROND ** BACKGROUND
RADIO SUTCH:
https://www.eddybonte.be/listen-to-the-man/radio-sutch/
Screaming Lord Sutch & The Savages 
My show 'The Savage Tree' was originally broadcast on the revived  Radio Sutch beteen 2014 and 2018.
'The Savage Tree' explores the rhythm and blues roots and branches of Screaming Lord Sutch and his backing-band The Savages.
With roughly fifty line-ups of The Savages to his name, Screaming Lord Sutch was backed by dozens and dozens of artists –  and that's not counting the many guests on his recordings.  Together, they make up the huge and unique Savage Tree. In each show, we take a closer look at the rhythm and blues output by individual Savages and bands counting Savages in their ranks.
Some 'Savages': Vince Taylor's Playboys, Alex Dmochovski, Carlo Little, Peter Parks, Matthew Fisher, Nicky Hopkins, Alan Clayson, Jim Leverton, Mick Abrahams, Cyril Davies, Geoff Everett, Richie Blackmore, Noel Redding, Neil Christian, Brian Parkinson, Brian Keith aka Brian O'Shea.
We also play  the originators and inspirators, and British, American and European artists who have kept the blues flame burning.
MIJN BESPREKING / MY REVIEW
V.A. March of the Flower Children https://www.keysandchords.com/album-review-blog/various-artists-march-of-the-flower-children-the-american-sounds-of-1967
THANKS TO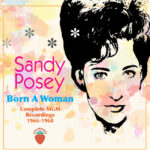 Cherry Red for:
SANDY POSEY [ < Born A Woman – The Complete MGM Recordings, Cherry Red, 2023] https://www.cherryred.co.uk/artist/sandy-posey/ 
Crabby Appleton https://www.cherryred.co.uk/product/crabby-appleton-go-back-the-crabby-appleton-anthology-2cd-edition/
V.A. March of the Flower Children https://www.cherryred.co.uk/product/march-of-the-flower-children-the-american-sounds-of-1967-3cd-boxset/

SHOW ID
Ed's Show, My Generation, 2023, Sunday August 20 &  Tuzsday August 22 *  2023-26
DISCLAIMER
https://www.radio68.be/disclaimer/