My Generation … is Alive & Kicking: Andy Fairweather-Low [2023] & Fair Weather [1970], Geraint Watkins [2023], Graham Nash [1971, 2023], Pete Feenstra & John Simpson [2023], Dave Edmunds feat. Geraint Watkins [1970s], Fruits de Mer Artistes [2022], Rod Stewart [2021] *** Sunday 02 & Tuesday 03 April 2023 *** [Ed's show 007, 2023-02]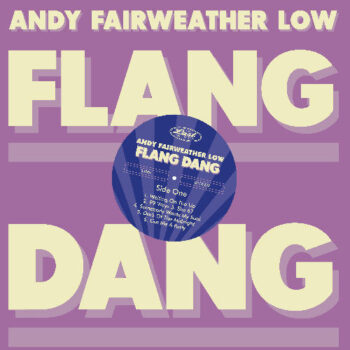 ***  REPEATED SHOW: Rod Stewart [2018], Chris Jagger [1973 > 2021], The Animals & Friends [2022], Paul Jones & The Blues Band [80s > 2015], Chas Cronk [2022]; Vince Melouney: solo, Strangers in a Strange Land, Bee Gees, Sect [1966 > 2021], Topham McCarty Band [1990] *** Sunday 02 April 2023, 12 noon till 04:00 + Tuesday 04 April 2023, 12:00 noon till 24:00 *** Time: CET Brussels ***  Ed's Show,  no. 007, 2023-02 ***
RADIO 68: all the revolutionary sounds and voices that shaped the sixties ***
LIKE & JOIN RADIO 68
Like our Page https://www.facebook.com/radio68Belgium
Join our Group https://www.facebook.com/groups/613281298696645
Showtime CETime Brussels, Paris, Berlin
12.00 Andy Fairweather-Low, Geraint Watkins, Feenstra & Simpson, Fruits de Mer
14.00 Chris Jagger, Rod Stewart, Vince Melouney
16.00 Andy Fairweather-Low, Geraint Watkins, Feenstra & Simpson, Fruits de Mer
18.00  Chris Jagger, Rod Stewart, Vince Melouney
20.00 Andy Fairweather-Low, Geraint Watkins, Feenstra & Simpson, Fruits de Mer
22.00 Chris Jagger, Rod Stewart, Vince Melouney
[TUESDAY SHOW ENDS  AT 24.00]
24.00 Andy Fairweather-Low, Geraint Watkins, Feenstra & Simpson, Fruits de Mer
02.00 Chris Jagger, Rod Stewart, Vince Melouney
04.00 [SUNDAY SHOWS ENDS AT 04.00]
THE MUSIC
NEW SHOW : 12:00, 16:00, 20:00, 24:00 hrs CET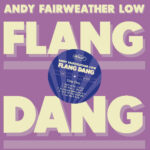 HOUR 1
ANDY FAIRWEATHER-LOW
Keep Your Faith, Too Many Friends, Stand Up [Flang Dang, cd, 2023, Last Music Company].
GERAINT WATKINS
Don't Stop; I Love being In Love; Heroes and Villains; On the NSide [Aide-Mémoire, 2CD, 2023, Last Music Company].
GRAHAM NASH
Right Now [album: Now].
FAIR WEATHER
Natural Sinner; Haven't I Tried +  God Cried Mother; Dead and Past; I Hear You Knocking [LP 'Beginning to an End', 1970].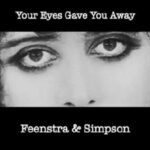 HOUR 2
PETE FEENSTRA & JOHN SIMPSON
Your Eyes Gave You Away; Haunted Man [digital singles, 2023].
ANDY FAIRWEATHER-LOW
Waiting for the Up, 99 Ways, Get Me a Party, The End of All Roads [Flang Dang, cd, 2023, Last Music Company].
DAVE DMUNDS feat. Geraint Watkins
Crawling from the Wreckage; Juju Hand [Anthology].
CRYSTAL JACQUELINE; ICARUs PEEL's ACID REIGN; SCHIZIO FUN ADDICT; FUCHSIA
Battle of Evermore; The Chain; Fate Chaser; Life Is Like a Party [all on Fruits de Mer Records].
ROD STEWART
Some Kinda Wonderful; Born to Boogie (A Tribute to Marc Bolan) [The Tears of Hercules, CD, 2021].
AND ALSO
LOVE & PEACE: GRAHAM NASH We Can Change the World & Chicago [Songs for Beginners, 1971]. The Swinging Blue Jeans: It's So Right + Freddy Cannon: Why Down Yonder in New Orleans.
REPEATED SHOW : 14:00, 18:00, 22:00, 02:00 till 04:00 hrs CET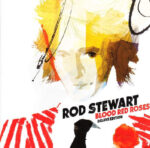 HOUR 1
ROD STEWART
Blood Red Roses, cd, 2018: Look In Her Eyes; Rollin' and Tumblin'; Blood Red Roses; Farewell.
CHRIS JAGGER with Charlie Hart, Mick Jagger, John Etheridge
Mixing Up the Medicine ,cd, 2022: Anyone Seen My Heart, Merry Go-Round, Hey Brother
THE ANIMALS and FRIENDS, feat. John Steel, Micky Gallagher
Animals and Friends Live, cd, 2022: Outcast; Work Song, Inside Looking Out.
PAUL JONES, THE BLUES BAND feat. Paul Jones & Guido Toffoletti
The Blues, cd, 2022: The Blues Band; Suddenly I Like It; Living for the Day.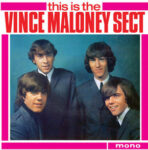 HOUR 2
CHRIS JAGGER's ATCHA
Concertina Jack.
CHRIS JAGGER
The Adventures of Valentine Fox, the Ventriloquist LP, 1974 [Yesterday's Sun]
Chris Jagger, LP, 1973 [My Friend John].
VINCE MELOUNEY,(vocals, guitar: [solo, The Sect,  Strangers in  A Strange Land, Fanny Adams]
You Don't Bother Me (LP Fanny Adams, 1971);
No Good Without You (1966, The Sect);
See the Sun in My Eyes (solo, originally from 1969, re-mastered 2021 version);
Woman (Make You Feel Alright), 2020, produced by Shel Talmy, originally The Easybeats, 1966;
Ring My Bell (with Strangers in A Strange Land), produced by Shel Talmy, released 2021, originally a Bee Gees  out-take feat. Vince Melouney).
BEE GEES feat. Vince Melouney
Ring My Bell (demo); Every Christian Lionhearted Man (LP "1st", 1967].
CHAS CRONK
Liberty, cd [System Overload, Into the Light].
TOPHAM McCARTY BAND, feat. Top Topham, Jim McCarty, John Idan, Rod Demick
Topham McCarty Band, recorded 1990, cd 2004 [All Your Love, Ten Years Ago].
AND ALSO
FATS DOMINO Twistin' the Stomp
LOVE & PEACE
CHRIS JAGGER: Happy As A Lamb [Mixing Up the Medicine, 2021]
CHAS CRONK: Liberty  [Liberty, 2022]
REVIEW / BESPREKING
Steamhammer https://www.keysandchords.com/album-review-blog/steamhammer-wailing-again
THANKS TO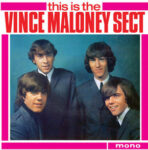 CRS and Last Music Company for Andy Fairweather-Low & Geraint Watkins https://continentalrecordservices.bandcamp.com *** Pete Feenstra for Feenstra & Simpson https://www.facebook.com/pete.feenstra ** Fruits de Mer records for the 2022 promo compilation feat. Crystal Jacqueline, Icarus Peel www.fruitsdemerrecords.com.
Tenacity PR for Chas Cronk https://www.tenacitypr.co.uk/
Vince Melouney for Vince Melouney: Facebook https://www.facebook.com/vincemelouneymusic/
Website https://www.vincemelouney.com/THANKS TO
OVER DIT PROGRAMMA * ABOUT THIS SHOW MY GENERATION 's ALIVE & KICKING
NEDERLANDS
IN "MY GENERATION 's ALIVE & KICKING", DRAAIEN  WE MUZIEK VAN HET EINDE VAN DE JAREN ZEVENTIG TOT VANDAAG, GEBRACHT  DOOR ARTIESTEN DIE VOOR HET VOETLICHT TRADEN IN DE JAREN ZESTIG of HET BEGIN VAN DE  JAREN ZEVENTIG. DAARNAAST BESTEDEN WE AANDACHT AAN JONGERE GENERATIES DIE AANTONEN DAT "MY GENERATION" SPRINGLEVEND IS!
ENGLISH
IN  'MY GENERATION 's ALIVE AND KICKING' WE PLAY  MUSIC FROM THE LATE SEVENTIES TILL THE PRESENT DAY –  BY ARTISTS WHO STARTED OUT IN THE SIXTIES AND THE EARLY SEVENTIES. WE ALSO FEATURE YOUNGER GENERATIONS WHOSE MUSIC SHOWS THAT 'MY GENERATION'  is still ALIVE AND KICKING.
DISCLAIMER
https://www.radio68.be/disclaimer/