My Generation *** Jeff Beck Special [1944 – 2023]*** The Early Years: The Nightshift, The Tridents, the RAK singles, Blowup, The Yardbirds, Music From Free Creek *** Beck's Inspirators: Gene Vincent with Cliff Gallup, Cliff Gallup, Lonnie Mack, Les Paul *** Sunday 22 & Tuesday 24 January 2023 *** [Ed's SHow, 2023-03]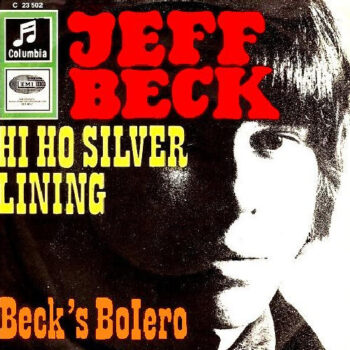 NEW *** Jeff Beck Special [1944 – 2023] *** The Early Years: The Nightshift, The Tridents, the RAK singles, Blowup, The Yardbirds, Music From Free Creek *** Beck's Inspirators: Gene Vincent with Cliff Gallup, Cliff Gallup, Lonnie Mack, Les Paul *** REPEATED *** Zoot Money, Eric Burdon & The Animals, Georgie Fame, Bill Wyman's Rhythm Kings, Special: The Fran McGillivray Band  ***  Ed's Show, 2023-03 Jeff Beck R.I.P. *** Sunday 22 Jan. 2023, 12:00 > 04:00 hrs & Tuesday 24 Jan. 2023  12:00 > 24:00 hrs CET ***  *** RADIO 68: all the revolutionary sounds and voices that shaped the sixties **
LIKE & JOIN RADIO 68  Like our Page https://www.facebook.com/radio68Belgium
Join our Group https://www.facebook.com/groups/613281298696645
Showtime CETime Brussels
12.00 Jeff Beck: Early Years and Inspirators
14.00 Fran McGillivray Band, Zoot Money, Georgie Fame
16.00 Jeff Beck: Early Years and Inspirators
18.00 Fran McGillivray Band, Zoot Money, Georgie Fame
20.00 Jeff Beck: Early Years and Inspirators
22.00 Fran McGillivray Band, Zoot Money, Georgie Fame
24.00 [ENDS HERE ON TUESDAY]
24.00 Jeff Beck: Early Years and Inspirators
02.00 Fran McGillivray Band, Zoot Money, Georgie Fame
04.00 [ENDS HERE ON MONDAY MORNING]
THE PLAYLISTS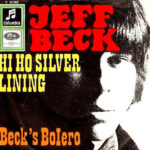 01 MY GENERATION (new show: 12:00, 16:00, 20:00 and 02:00 hrs CET)
JEFF BECK: The Early Years
JEFF BECK
Love Is Blue
The YARBIRDS
Jeff's Boogie
THE NIGHTSHIFT, feat. Jeff Beck
Stormy Monday c/w That's My Story (single, 1963).
The TRIDENTS, feat. Jeff Beck
Trouble In Mind, Nursery Rhyme (live), Wandering Man Blues [Beckology 1] recorded 1965.
JEFF BECK Solo Singles 1967-68
Hi Ho Silver Lining, Tallly Man, Beck's Bolero, Rock My Plimsoul, I've Been Drinkin.
V.A. MUSIC FROM FREE CREEK, feat. Jeff Beck
Big City Woman, Cherry Picker, Working in A Coalmine [recorded 1969, 2LP, released 1973].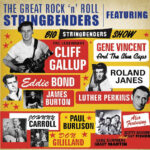 02 MY GENERATION (new show: 1300, 1700, 2100 and 0100 hrs CET)
JEFF BECK: The Inspirators
GENE VINCENT and THE BLUE CAPS, feat. Cliff Gallup
Gene Vincent and the Blue Caps, LP, 1957.
CLIFF GALLUP
Straight Down the Middle, LP, 1966.
LONNIE MACK
Wham, LP, 1963.
LES PAUL
Hipbillie Boogie (LP The New Sound, 1950) & tracks from Les Paul Now!  LP, 1968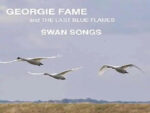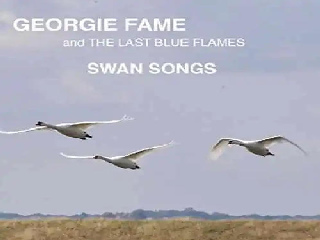 03 MY GENERATION  (repeated show 14:00, 18:00, 22:00, 02:00 hrs CET)
FAME & MONEY ** Georgie Fame: Swan Songs, 2015; Zoot Money The Book of Life, 2016 + Zoot Money with  ERIC BURDON & THE ANIMALS &  DANTALION's CHARIOT + Georgie Fame with BILL WYMAN's RHYTHM KINGS  ** **  FAMOUS but FORGOTTEN: THE MERSEYBEATS,  THE ROCKIN' BERRIES, BRAINBOX ** AND ALSO: THE BIG THREE, RUSTY YORK *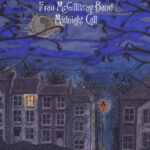 04 MY GENERATION BLUESIDE (repeated show: 15:00, 17:00, 23:00 & 03:00 hrs CET)
SPECIAL:  FRAN McGILLIVRAY BAND tracks from Fran McGillivray Band's  cd 'Midnight Call' + exclusive Radio 68 interview with Mike Burke and Fran McGillivray** THE ORGINATORS  & INSPIRATORS:  SLIM HARPO, OTIS BLACKWELL,  RAY CHARLES,  T-BONE WALKER ** KEEPERS OF THE BLUE FLAME: PAUL JONES, THE ROLLING STONES, ROD STEWART, CLIFF BENNETT & REBEL ROUSERS, RUTHIE FOSTER.


BACKGROUND + MEER INFORMATIE

FRAN McGILLIVRAY BAND Midnight Call    (2017)
After two albums as a duo with a rather spare sound, the band returns as a trio and now comprises Fran McGillivray (vocals, flute, bass), Mike Burke (guitars, mandolin, mandola, voacls) and Roger Nunn (drums, percussion, djembe, vocals). This line-up is augmented with a number of renowned guests, namely Alan Glen (harmonica), Mike Paice (sax) and Martin Smith (steel guitar, Hammond), resulting in a more swinging, fuller sound. As expected though, The Fran McGillivray Band doesn't come nowhere near the current blues sounds of wailing guitars and we are all the happier for that. With ten originals out of elevenn tunes, Burke and McGillivray have repeated and finetuned what they do best: gentle and loveful blues with feeling and emotion without getting dentimental and their messages nicely wrapped up so they are bound to sink deeper ('Blood On Your Hands'). Like before, the band have avoided the blues templates that have become commonplace and often boring, reaching back to their jazzier times as So Long Angel, adding a twist of folk here and country there. The steel guitar on 'Midnight Call' pushes the song towards country, but that's just fine. Burke and McGillivray are fine song-writers who love the blues and expand its possibilities rather than sticking to limiting formula.  (Eddy Bonte).
Read my reviews of earlier work here: http://www.eddybonte.be/just-good-music/blues/britblues-scene/fran-mcgilivray/
www.franmike.com
GEORGIE FAME, ZOOT MONEY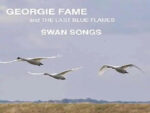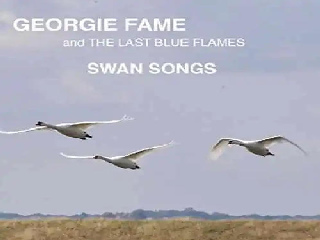 Georgie FAME released'Swan Songs' in 2015, stating no more should be expected  by this wonderful composer, singer and keyboardist who effortlessly covered jazz, pop, blues and lounge plus anything in-between. He scored pop hits with Alan Price and added his original touch to Bill Wyman's Rhythm Kings. When all is said and done, 'swinging jazz' must be the key word.
Radio 68 plays tracks from 'Swan Songs',  earlier work and Bill Wyman's Rhythm Kings feat. Fame.
Zoot MONEY 's ''The Book of Love' (2016) is a nice surprise after countless years of recording silence. Money can still be found  playing in London and all over the UK, enjoying himself singing and playing the keyboard. It's hard to pin down Money, but he gave us mighty R&B and soul music with his Big Roll Band, joined Eric Burdon & the Animals in their hippie / psychedelic period, went experimental with Dantalion's Chariot and a few solo albums.
Radio 68 plays tracks from the new solo album, Eric Burdon & the Animals feat. Zoot and Dantalion's Chariot
THANKS TO
Cherry Red for The Misunderstood https://www.cherryred.co.uk/artist/misunderstood-the/
BGO for George 'Harmonica' Smith https://www.bgo-records.com/artist/george-harmonica-smith/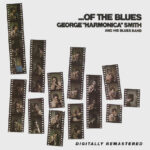 MY REVIEW / MIJN BESPREKING:
THE MISUNDERSTOOD
https://www.keysandchords.com/album-review-blog/the-misunderstood-children-of-the-sun-the-complete-recordings-1965-1966
GEORGE 'Harmonica' SMITH 
https://www.keysandchords.com/album-review-blog/george-harmonica-smith-his-blues-band-of-the-blues
DISCLAIMER
https://www.radio68.be/disclaimer/