My Generation on Radio 68: First-ever broadcast of demo by pre-Roulettes 'The Strangers', The Beatles, Vietnam War Soul Songs, T-Bone Walker, Nola Blue *** Sunday 01 & Tuesday 03 March 2020 [Ed's Show, 2020-09]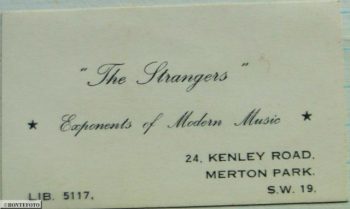 NEW SHOW: First-ever broadcast of demo by pre-Roulettes 'The Strangers', The Beatles, Vietnam War Soul Songs, T-Bone Walker, Nola Blue *** REPEATED :  Traffic at the BBC 1967-68, Dave Mason, The Paupers, Daniel Smith Blues Band, The Missy Sippy All Stars*** Sunday 01 March 12:00 till – 04:00 hrs CET Brussels + repeated  Tuesday 03 March, 12:00 till 24:00 hrs CET Brussels *** [2020-09] ***
RADIO 68: ALL THE REVOLUTIONARY SOUNDS AND VOICES THAT SHAPED THE SIXTIES ***
---
Showtime
12.00 

The Strangers' Demo, Beatles, Vietnam, T-Bone Walker

14.00 

Traffic, Daniel Smith Blues Band,  The Paupers 

16.00  T

he Strangers' Demo, Beatles, Vietnam, T-Bone Walker

 
18.00 

Traffic, Daniel Smith Blues Band,  The Paupers 

20.00

The Strangers' Demo, Beatles, Vietnam, T-Bone Walker

 
22.00 

Traffic, Daniel Smith Blues Band,  The Paupers 

24.00

 

[END OF TUESDAY SHOW]

24:00

The Strangers' Demo, Beatles, Vietnam, T-Bone Walker

 
02.00

Traffic, Daniel Smith Blues Band,  The Paupers 

04.00

[END OF SUNDAY SHOW] 
---
Playlists  
 NEW SHOWS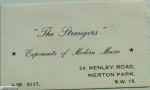 01 MY GENERATION : SPECIAL: The Strangers (pre-Roulettes)
RARE, FORGOTTEN & OVERLOOKED Eden Kane + The Cousins + Dave Sampson & The Hunters
SPECIAL The Strangers  (pre-Roulettes) : the demo  *** FIRST-EVER EXCLUSIVE broadcast of pre-Roulettes group The Strangers' demo: Well I Ask You / Flyover  + Eden Kane + The Carnaby single.
LONG-PLAYTIME The Kit Kats (LP It's Just A Matter Of Time, 1967) + The Beatles (For Sale, Help, A Hard Day's Night) + Trini Lopez At PJ's, 1963.
THANKS TO  Peter Thorp and Martin Blackwell of the Strangers and the Roulettes for the story of The Strangers and making their demo available for broadcasting. READ  The Strangers Demo Story here: https://www.eddybonte.be/just-good-music/pop/the-roulettes/side-stories/the-strangers-a-demo-story/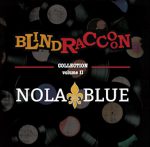 02 BLUESIDE (NEW):  SPECIAL: NOLA BLUES
THE ORIGINATORS & INSPIRATORS T-Bone Walker.
SPECIAL  The NOLA BLUE Collection vol. 2 with Dough Duffey & Badd + Jersey Swamp Cats + Tomislav Goluban + Cash McCall + Peter V Blues Train + Jon Gindick.
KEEPERS OF THE BLUES FLAME Led Zeppelin + Jess & James  + John Lennon.
AND ALSO
LOVE & PEACE & REVOLUTION  Funkadelic + The Last Poets
THANKS  TO  Blind Raccoon for The NOLA Blue Collection https://blindraccoon.com/clients/blind-raccoon-nola-blue-collection-volume-2/
---
REPEATED SHOWS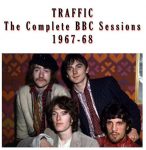 03 MY GENERATION : SPECIAL: Traffic at the BBC 
RARE, FORGOTTEN & OVERLOOKED Lea Riders Group + The Silvery Boys + The Charmaines.
SPECIAL Traffic at the BBC 1967-68 (The Complete BBC  Sessions 1967-1968) + Dave Mason (LP Alone Together).
LONG-PLAYTIME The Paupers (LP Magic People) + The Searchers (LP Take Me For What I'm Worth) + The Fifth Avenue Band (The Fifth Avenue Band)
AND ALSO
LOVE & PEACE & REVOLUTION & FREEDOM : Antidote / Alain Verdier: Epicurien.
WORD Ho & Che Street Slogan * Jean-Paul Sartre Mai '68  + David Bowie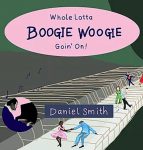 04  BLUESIDE : SPECIAL: The Daniel Smith Blues Band
THE ORIGINATORS & INSPIRATORS: Cash McCall + Jay McShann & Priscilla Bowman + Mississippi Sheiks  + Hound Dog Taylor.
SPECIAL The Daniel Smith Blues Band (choice tracks from three recent Best Of cds: A Whole Lotta Boogie-Woogie, A Whola Lotta Jazz & A Whole Lotta blues, see Shop section here  https://www.danielsmithbluesband.com/
KEEPERS OF THE BLUES FLAME The Missy Sippy All Stars single releases  + Benny Turner + The Honeydrippers.
AND ALSO
WORD  Dan Kennedy + LOVE & PEACE Mike Zito Make Blues Not War.
---
HIGHLIGHT ** IN DE KIJKER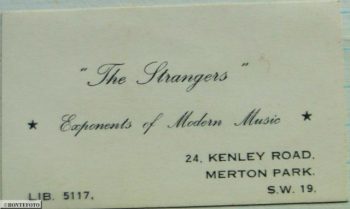 THE STRANGERS
In August 1961, South London group The Strangers auditioned successfully for Adam Faith and became his backing band for many years. They were now called The Roulettes. The Strangers could have been big months earlier, when they were given a new song to record,  'Well I Ask You'.  They duly recorded it and made a demo. Regretfully, one Eden Kane also recorded the song and sent it straight to the top of the UK charts… Everyone had forgotten about The Strangers' demo, but during a conversation I had with Strangers / Roulettes Peter Thorp and Martin Blackwell, the latter suddenly announced that he had found a copy of the demo amongst a stack of old 45s. This is the first-ever broadcast of that demo. Sincere thanks to Peter, Martin and my friend Louis who restored the sound.
Read the story here: https://www.eddybonte.be/just-good-music/pop/the-roulettes/side-stories/the-strangers-a-demo-story/  ***  Check out my Roulettes facebook page https://www.facebook.com/theRoulettesUK/?modal=admin_todo_tour
DISCLAIMER
https://www.radio68.be/disclaimer/