My Generation presents Radio Sutch: Bill Parkinson & Friends (The Fourmost, Tom Jones, P.J. Proby, Albert Lee), Billy J. Kramer & The Dakotas, The Nashville Teens *** Sunday 30 July & Tuesday 01 August 2023 *** [Ed's Show, 2023-23]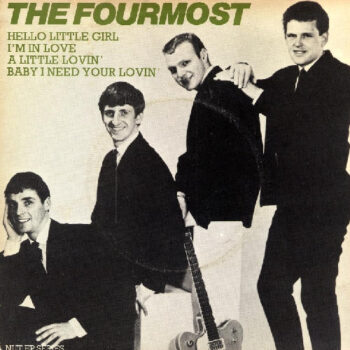 REPEATED *** R&B with David John & The Mood, Little Richard, The Everly Brothers, The Puppets and Billy Stewart + The West Coast Pop Art Experimental Band, Richard and Mimi Fariña, The New Colony Six *** Sunday 30 July 2023  12:00 > 04:00 hrs & Tuesday 01 August 2023  12:00 > 24:00 hrs CET *** RADIO 68: all the revolutionary sounds and voices that shaped the sixties **
LIKE our Facebook Page https://www.facebook.com/radio68Belgium
JOIN our Facebook Group 
Showtime CETime Brussels
12.00

RADIO SUTCH Special Bill Parkinson pts. 1 & 2

14.00 David John & The Mood, West Coast Pop Art Experimntal Band

16.00

RADIO SUTCH Special Bill Parkinson pts. 1 & 2 

18.00 David John & The Mood, West Coast Pop Art Experimntal Band

20.00

RADIO SUTCH Special Bill Parkinson pts. 1 & 2  

22.00

David John & The Mood, West Coast Pop Art Experimntal Band

24.00

RADIO SUTCH Special Bill Parkinson pts. 1 & 2 

 

02.00 David John & The Mood, West Coast Pop Art Experimntal Band 

04.00 [ENDS HERE ON MONDAY MORNING]
THE PLAYLISTS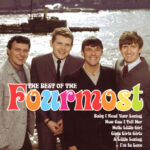 01 MY GENERATION : (new show: 12:00, 16:00, 20:00, 24:00 and 02:00 hrs CET)
RADIO SUTCH Special Bill Parkinson pt. 1
QUICKSTARTER
THEM    Don't Start Crying Now
TREENITY:  BILLY J. KRAMER & DAKOTAS
Sugar babe, live (EMI Years, cd3) LIVE IN OKLAND, 1965
Irresistible You (id.)
I'll Be Doggone  (EMI Years, cd2 ).
R&B MIX 1
BYTHER SMITH  You Ought to be Ashamed (Smitty's Blues).
LITTLE MILTON Lookin' for my Baby.
COREY HARRIS  Early in the Morning.
SPECIAL: BILL PARKINSON pt. 1
P.J. PROBY Cuttin In.
P.J. PROBY Rockin' Pneumonia
THE FOURMOST Heebies Jeebies
THE FOURMOST The Girl Can't Help It
TOM JONES Tupelo Mississippi Flash
TOM JONES & MOODY BLUES Live  Money.
R&B MIX 2
LIVIN' BLUES Black Panther, 1969 Hell's Session.
MALTED MILK Hope she believes in me (Live Stereolux).
JON LORD Back at the Chicken Shack (Blues Proj.  2011)
02  MY GENERATION  (new show: 1300, 1700, 2100, 23:00 and 01:00 hrs CET)
RADIO SUTCH Special Bill Parkinson pt. 2
QUICKSTARTER
THE CHESSMEN You Can't Catch Me 1966.
TREENITY:   THE NASHVILLE TEENS
TNT + Mona + Hurtin' Inside
R&B MIX 1
BOBBY RUSH The Things I Used to Do.
DELBERT MC CLINTON   B Movie Boxcar Blues.
EDDIE PHILLIPS Hi Heel Sneakers.
NILS LOFGREN Cry Tough
SPECIAL: BILL PARKINSON pt.2
Bill Parkinson Lost Soul.
The Squires Funky Bayswater.
Parkinson's Law Daughter of Thunder and Lightning.
Country Preacher feat. Albert Lee, Carlo Little Ring A-Ding-Ding.
The Monsters The Night of the Monster Party (Dart, 1973).
Billy's Long Blue Train Midnight Flyer.
AND ALSO
DR JOHN Wang Dang Doodle  (W. Dixon)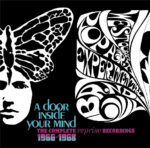 03 MY GENERATION  (repeated show 14:00, 18:00, 22:00, 02:00 hrs CET)
RARE & FORGOTTEN
CHUCKLES Paint the Day, 1968.
CLIFF RICHARD  Mr Nice (b-sod of Marianne).
FRIENDS Mythological Sunday.
SPECIAL
WEST COAST POP ART EXPERIMENTAL BAND (WCPAEB)
Help, I'm A Rock; Shifting Sands; Will You Walk with Me
[< "Vol. 1", 1966 & "Vol.2", 1967, 4cd box 'A Door Inside Your Mind. The Complete Reprise Recordings, 1966-1968', Cherry Red 2023].
THE NEW DIMENSIONS (pre-WCPAEB)  Soul Break-out; Big Soul Beat [LP Soul).
THE SNOWMEN (pre-WCPAEB) Ski Storm.
THE ROGUES (pre-WCPAEB) Dead Or Alive.
LONG-PLAYTIME
RICHARD & MIMI FARIÑA
Pack Up Your Sorrows; Reno Nevada; House of Un-American Activities Blues Dream; Sell Out Agitation Waltz [The Complete Vanguard Recordings]. A
AND ALSO
THE NEW COLONY SIX   Free; Ride the Wicked Wind; Sun Within You [Attacking A Straw Man, LP, 1969] + LOVE & PEACE: WEST COAST POP ART EXPERIMENTAL BAND: Suppose They Give a War and No-one Comes.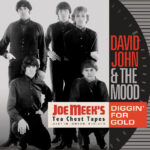 04 MY GENERATION (repeated show 15:00, 19:00, 23:00, 03:00 hrs CET)
INSPIRATORS & ORIGINATORS
BILLY STEWART Everyday I Have the Blues; Billy's Blues pt1 [The Complete Singles].
BO DIDDLEY Oh Yeah [The Chess Years, vol. 2
SPECIAL DAVID JOHN & THE MOOD
DAVID JOHN & THE MOOD
That Little Heartbreaker (unissued); Catch that Man, feat. Mick Jagger; I Love to See You Strut; She's Fine (alt. takes); [Diggin' for Gold. Joe Meek's Tea Chest Tapes, cd, 2023].
THE PUPPETS
Poison Ivy; Shake With Me; Everybody's Talkin'; Three Boys Looking for Love; Baby Don't Cry (singles).
LITTLE RICHARD
Groovy Little Suzie; Short Fat Fanny; Going Hom Tomorrow; Goodnight Irene [Is Back, 1964].
THE EVERLY BROTHERS
Baby What You Want Me to Do [Live in Paris, 1963] + Trouble In Mind ; I'm Not Angry; [Instant Party, 1962, cd bonuses].
THE ROLLING STONES Mona.
AND ALSO
LOVE & PEACE:  THE FOUNDATIONS Love is a Five-letter Word.
THANKS TO  Cherry Red for David John & The Mood https://www.cherryred.co.uk/product-tag/david-john-the-mood/


ACHTERGROND ** BACKGROUND
RADIO SUTCH:
https://www.eddybonte.be/listen-to-the-man/radio-sutch/
Screaming Lord Sutch & The Savages 
My show 'The Savage Tree' was originally broadcast on the revived  Radio Sutch beteen 2014 and 2018.
'The Savage Tree' explores the rhythm and blues roots and branches of Screaming Lord Sutch and his backing-band The Savages.
With roughly fifty line-ups of The Savages to his name, Screaming Lord Sutch was backed by dozens and dozens of artists –  and that's not counting the many guests on his recordings.  Together, they make up the huge and unique Savage Tree. In each show, we take a closer look at the rhythm and blues output by individual Savages and bands counting Savages in their ranks.
Some 'Savages': Vince Taylor's Playboys, Alex Dmochovski, Carlo Little, Peter Parks, Matthew Fisher, Nicky Hopkins, Alan Clayson, Jim Leverton, Mick Abrahams, Cyril Davies, Geoff Everett, Richie Blackmore, Noel Redding, Neil Christian, Brian Parkinson, Brian Keith aka Brian O'Shea.
We also play  the originators and inspirators, and British, American and European artists who have kept the blues flame burning.
MIJN BESPREKING / MY REVIEW

THANKS TO
Cherry Red for:
David John & The Mood https://www.cherryred.co.uk/product-tag/david-john-the-mood/
The West Coast Pop Art Exprimental Band https://www.cherryred.co.uk/artists/the-west-coast-pop-art-experimental-band/ 
SHOW ID
Ed's Show, My Generation, 2023, Sunday July 30 &  Tusday August 01 *  2023-23.
DISCLAIMER
https://www.radio68.be/disclaimer/