My Generation presents Radio Sutch *** The R&B Roots of Screaming Lord Sutch and His Savages *** Matthew Fisher [Procol Harum, Downliners Sect], Peter Parks [Deep Purple off-shoot The Good Old Boys; Fandango & Warhorse feat. Nick Simper], The Others, Otis Blackwell *** Sunday 02 & Tuesday 04 January 2022 *** [Ed's Show, 2022-01]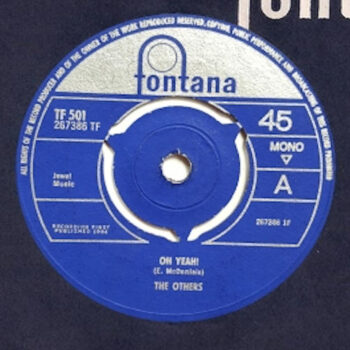 NEW SHOW: Screaming Lord Sutch Savages & His Savages Specials with Matthew Fisher [Downliners Sect, Procol Harum], Peter Parks [Deep Purple off-shoot The Good Old Boys, Fandango fat. Nick Simper, Warhorse fat. Nick Simper], The Others, Otis Blackwell *** REPEATED *** The Foundations [new release], The Monkees, Ian A. Anderson [new release], Mitch Ryder & The Detroit Wheels, Madeline Bell, Oscar Benton ***   Sunday 02 January 2022 + Tuesday 04 January, 12:00 noon till 24:00 *** Time: CET Brussels ***  Ed's Show, 2022-01 [Savage Tree nos. 18 and 19 – 2015] ***
RADIO 68: all the revolutionary sounds and voices that shaped the sixties ***
LIKE & JOIN RADIO 68
Like our Page https://www.facebook.com/radio68Belgium
Join our Group https://www.facebook.com/groups/613281298696645
Showtime CETime Brussels
12.00 Screaming Lord Sutch Specials 18 & 20

14.00

Foundations, Monkees, Ian A. Anderson, Oscar Benton

16.00

Screaming Lord Sutch Specials 18 & 20

18.00

Foundations, Monkees, Ian A. Anderson, Oscar Benton

20.00

Screaming Lord Sutch Specials 18 & 20

22.00

Foundations, Monkees, Ian A. Anderson, Oscar Benton

24.00

 

[ENDS HERE ON TUESDAY] 



24.00

Screaming Lord Sutch Specials 18 & 20

02.00 Foundations, Monkees, Ian A. Anderson, Oscar Benton

04.00 [ENDS HERE ON MONDAY MORNING]  
---
THE PLAYLISTS
NEW SHOWS 12:00, 16:00, 20:00 & 24:00 hrs CET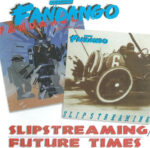 01 MY GENERATION: SCREAMING LORD STUCH 20
QUICKSTARTER: BLUE CHEER.
TREENITY:  THE OTHERS
BRANCH : PETER PARKS with THE GOOD OLD BOYS [LIVE AT THE DEEP PURPLE CONVENTION] + WARHORSE [1st LP] + FANDANGO [Slipstreaming & Future Times].
R&B MIX: MUDDY WATERS + ODETTA. ORIGINALLY BROADCAST on Radio Sutch in 2015 as The Savage Tree no. 20
02 MY GENERATON: SCREAMING LORD STUCH 18
QUICKSTARTER: THE ELECTRIC PRUNES
TREENITY: OTIS BLACKWELL
SAVAGE: MATTHEW FISHER with The Downliners Sect and Procol Harum
R&B MIX: CCR + CUBY & BLIZZARDS + DUFFY POWER + PAUL PERSONNE.
ORIGINALLY BROADCAST on Radio Sutch in 2015 as The Savage Tree no. 18

REPEATED SHOWS 14:00, 18:00, 22:00 & 02:00 hrs CET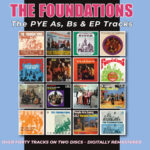 03 MY GENERATION:THE FOUNDATIONS, THE MONKEES
FORGOTTEN & OVERLOOKED The Monkees.
SPECIAL  The Foundations:  'The Pye As Bs & EP Tracks', 2cd, BGO, 2021.
LONG-PLAYTIME: THE MONKEES Instant Replay, LP, 1969 + MITCH RYDER  & THE DETROIT WHEELS + MADELINE BELL Bell's-A-Poppin, 1967.
AND ALSO LOVE & PEACE  HARPER's BIZARRE 59th Street Bridge Show + Aldermaston March.
THANKS TO BGO Records for The Foundations  https://www.bgo-records.com/product/the-pye-as-bs-ep-tracks/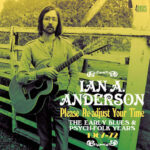 04 MY GENERATION BLUESIDE : IAN A. ANDERSON, O.V. WRIGHT, OSCAR BENTON
ORIGINATORS & INSPIRATORS
JOHN LITTLEJOHN (producer Willie Dixon): Chicago Blues Stars, LP, 1969 + SNOOKS EAGLIN': Portrait in Blues, 1964-1967.
SPECIAL IAN A. ANDERSON /  Ian Anderson's Country Blues Band feat. Mike Cooper, Bob Hall:  'Please Re-Adjust Your Time: The Early Blues & Psych-Folk Years (1967-1972)'.
KEEPERS OF THE BLUES FLAME  OSCAR BENTON BLUES BAND The Blues Is Gonna Wreck My Life, 1969 + O.V. WRIGHT The Nucleaus Of Soul, 1968.
POEZIE / POETRY Herman J. Claeys, Dylan Thomas, The Liverpool Scene.
MY REVIEW OF IAN A. ANDERSON http://www.keysandchords.com/album-review-blog/ian-a-anderson-please-re-adjust-your-time
BACKGROUND + MEER INFORMATIE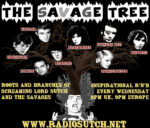 SCREAMING LORD SUTCH ** RADIO SUTCH 
My show 'The Savage Tree' brings you one hour of  the rhythm and blues by exploring the roots and branches of Screaming Lord Sutch and his Savages.
With roughly fifty line-ups of The Savages to his name, Screaming Lord Sutch was backed by dozens and dozens of artists –  and that's not counting the many guests on his recordings.  Together, they make up the huge and unique Savage Tree. In each show, we take a closer look at the rhythm and blues output by individual Savages and bands counting Savages in their ranks.  Some Savages: Vince Taylor, Alex Dmochovski, Carlo Little, Peter Parks, Matthew Fisher, Nicky Hopkins, Alan Clayson, Jim Leverton, Mick Abrahams, Cyril Davies, Geoff Everett, Richie Blackmore, Noel Redding, Neil Christian, Brian Parkinson, Brian Keith aka Brian O'Shea.
Finally, you can listen to the originators and inspirators, the British, American and European youngsters who revived the genre, and  those who've carried on till the present day.
ORIGINALLY BROADCAST on Radio Sutch 2015-2018.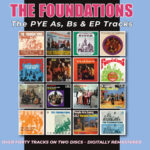 THANKS TO
Cherry Red for Ian A. Anderson  https://www.cherryred.co.uk/product/ian-a-anderson-please-re-adjust-your-time-the-early-blues-psych-folk-years-1967-1972-4cd-box-set/
BGO Records for The Foundations  https://www.bgo-records.com/product/the-pye-as-bs-ep-tracks/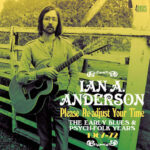 MY REVIEW / MIJN BESPREKING
http://www.keysandchords.com/album-review-blog/ian-a-anderson-please-re-adjust-your-time
http://www.keysandchords.com/album-review-blog/the-foundations-the-pye-as-bs-ep-tracks