My Generation *** Radio Sutch presents Savages Alan Clayson & Dave Wendells, plus Dave Berry, Mick Jagger, Howie Casey *** Arthur Brown, Atomic Rooster, Jess & James *** Sunday 26 & Tuesday 28 March 2023 *** [Ed's Show, 2023-11]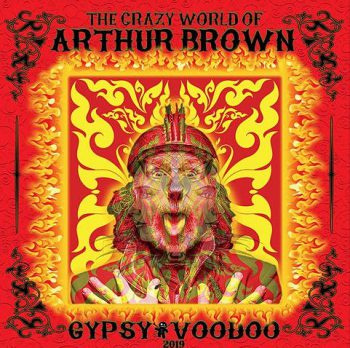 REPEATED *** The Montanas & Friends [Trapeze, Finders Keepers], The Guess Who ** Radio Sutch Presents John Lennon, Adrian Gurvitz Special [Gun, Baker-Gurvitz Army, Three Man Army, Billie Davis] ***  Ed's Show, 2023-11 = 2020-06 + Sutch 27 *** Sunday 26 March 2023  12:00 > 04:00 hrs & Tuesday 28 March 2023  12:00 > 24:00 hrs CET ***  *** RADIO 68: all the revolutionary sounds and voices that shaped the sixties **
LIKE & JOIN RADIO 68  Like our Page https://www.facebook.com/radio68Belgium
Join our Group https://www.facebook.com/groups/613281298696645
Showtime CETime Brussels
12.00 Alan Clayson, Dave Berry, Arthur Brown
14.00 The Montanas, Trapeze, Adrian Gurvitz [Gun, Baker-Gurvitz] Army 
16.00 Alan Clayson, Dave Berry, Arthur Brown
18.00 The Montanas, Trapeze, Adrian Gurvitz [Gun, Baker-Gurvitz] Army
20.00 Alan Clayson, Dave Berry, Arthur Brown
22.00  The Montanas, Trapeze, Adrian Gurvitz [Gun, Baker-Gurvitz] Army
24.00 [ENDS HERE ON TUESDAY]
24.00 Alan Clayson, Dave Berry, Arthur Brown
02.00 The Montanas, Trapeze, Adrian Gurvitz [Gun, Baker-Gurvitz] Army
04.00 [ENDS HERE ON MONDAY MORNING]
THE PLAYLISTS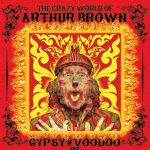 01 MY GENERATION : (new show: 12:00, 16:00, 20:00 and 02:00 hrs CET)
RARE & FORGOTTEN from France Jacqueline Taïeb  + Anna Karina + Ronnie Bird.
SPECIAL:  The Crazy World of Arthur Brown (feat. Vincent Crane) : choice tracks from albums  'Gypsy Voodoo' (2019) and 'Zim, Zam, Zim', 2014 + Atomic Rooster feat. Vincent Crane, LP, 1970.
LONG-PLAYTIME Jess & James and the J.J. Band: LP 'Move', 1968.
AND ALSO Love & Peace : George Harrison: Give Me Love (Give Me Peace On Earth) + Elliott Murphy: 'What The Fuck Is Going On'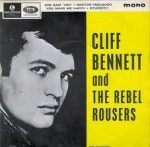 02  MY GENERATION BLUESIDE (new show: 1300, 1700, 2100 and 0100 hrs CET)
RADIO SUTCH The Savage Tree no. 27. Special: Alan Clayson, Dave Wendells
QUICKSTARTER
THE FLIES Reelin' And Rockin'.
TREENITY:   MICK JAGGER with
THE RED DEVILS Checkin' Up on My Baby ("Solo").
THE MIDNIGHT BLUES BAND Everybody Knows About My Good Thing (Live Hammersmith, 1992).
JERRY LEE LEWIS Evening Gown  (ibid., Last Man Standing).
R&B MIX 1
CHARLES MINGUS Don't Let Them Drop that Atomic Bomb On Me.
SAVAGE ALAN CLAYSON
ALAN CLAYSON Hound Dog.
DAVE BERRY Mercury Blues; Little Queenie (Live at the Cavern, 1964); DIddley Daddy (id.).
SAVAGE DAVE WENDELLS
CLIFF BENNETT & THE REBEL ROUSERS  It's Alright; You Really Got A Hold On Me.
R&B MIX 2
RAY YOUNG & HOWIE CASEY BAND: Hang Up My Rock 'n' Roll Shoes (Live 2011).
HOWIE CASEY Twist at the Top; Double Twist.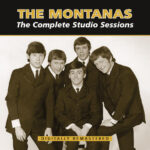 03 MY GENERATION  (repeated show 14:00, 18:00, 22:00, 02:00 hrs CET)
RARE, FORGOTTEN & OVERLOOKED
Rings & Things  Strange Things Are Happening.
Blinkers: Hello Blinkers (private press, Manchester).
Gary & The East Men: I Love You (US, 1968).
SPECIAL:  THE MONTANAS & Related
THE MONTANAS
That's When Happiness Began; Anyone There; Top Hat; Goodbye Little Girl; You've Got to Be Loved; A Step in the Right Direction; Difference Of Opinion [< 2cd 'The Complete Studio Recordings, BGO, 2022].
TRAPEZE, feat. Glen Hughes
Send Me No More Letters c/w  Another Day, 1969.
FINDERS KEEPERS, feat. Jack Elcock
Friday Kind Of Monday c/w On the Bach, 1968.
MAIL aka The 'New' Montanas
Omnibus (by Roy Wood).
LONG-PLAYTIME
THE GUESS WHO
Wheatfield Soul, LP, 1968 [A Wednesday in Your Garden; Love and the Yellow Rose].
AND ALSO
LOVE & PEACE: DONOVAN: Colours.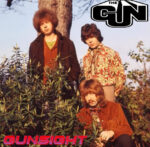 04 MY GENERATION BLUESIDE (repeated show: 15:00, 17:00, 23:00 & 03:00 hrs CET)
RADIO SUTCH The Savage Tree. Special: Adrian Gurvitz
QUICKSTARTER
THE ROLLING STONES: You Can't Catch Me (LP No. 2).
TREENITY:
JOHN LENNON: Ya Ya (LP Rock and Roll) * You Can't Catch Me (LP Rock and Roll) * Yer Blues -with Klaus Voorman, Eric Clapton (LP Live Peace in Toronto).
BRANCH:  ADRIAN GURVITZ
Crispian St. Peters: Goodbye to You, LP Follow Me, 1966.
Billie Davis:  Every Day, 1966 + There Must Be a Reason.
Billie Harris & Jet Harris: Back in our Rock'n'Roll Days, live 2003.
Baker Gurvitz Army: Hearts On Fire (LP of same title).
Three Man Army: Today
Gun:  Yellow Cab Man.
R&B MIX
BIG BILL BROONZY: Get Back + LIGHTNIN' HOPKINS: Mini Skirt (Free Form Patterns) + RAY CHARLES: At the Club
BACKGROUND + MEER INFORMATIE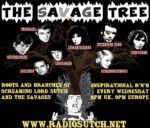 RADIO SUTCH The Savage Tree
My show 'The Savage Tree' was originally broadcast on the revived  Radio Sutch beteen 2014 and 2018.
'The Savage Tree' explores the rhythm and blues roots and branches of Screaming Lord Sutch and his backing-band The Savages.
With roughly fifty line-ups of The Savages to his name, Screaming Lord Sutch was backed by dozens and dozens of artists –  and that's not counting the many guests on his recordings.  Together, they make up the huge and unique Savage Tree. In each show, we take a closer look at the rhythm and blues output by individual Savages and bands counting Savages in their ranks.
Some 'Savages': Vince Taylor's Playboys, Alex Dmochovski, Carlo Little, Peter Parks, Matthew Fisher, Nicky Hopkins, Alan Clayson, Jim Leverton, Mick Abrahams, Cyril Davies, Geoff Everett, Richie Blackmore, Noel Redding, Neil Christian, Brian Parkinson, Brian Keith aka Brian O'Shea.
We also play  the originators and inspirators, and British, American and European artists who have kept the blues flame burning.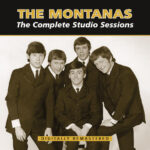 THANKS TO
BGO for The Montanas Complete Studio Recordings, 2CD, 2022  
https://www.bgo-records.com/product/the-complete-studio-sessions/

MY REVIEW / MIJN BESPREKING:
THE MONTANAS
https://www.keysandchords.com/album-review-blog/the-montanas-the-complete-studio-sessions?fbclid=IwAR0Q7HGAUPnKIaQQpkM-XksvtnqVce9XfWe9KdnGqc_oWdnZyzNbG40E-FM
DISCLAIMER
https://www.radio68.be/disclaimer/