My Generation *** Radio Sutch Special: Nicky Hopkins with Jeff Beck, The Who, The Kinks, The Yardbirds *** Joe Meek feat. George Martin [I Hear A New World] + The Flee-Rekkers, Mike Berry *** Sunday 28 & Tuesday 30 August 2022 *** [Ed's Show, 2022-29]
NEW SHOW: Radio Sutch special with Nicky Hopkins: The Who, The Kinks, Jeff Beck, The Yardbirds ; Joe Meek's New World feat. George Martin + Flee-rekkers, Mike Berry ***  REPEATED *** Radio Sutch Special with Alex Dmochovski [Aynsley Dunbar Retaliation, Heavy Jelly feat. Jack Lomax], The Pretty Things (rarities) ; The Foundations (new release) ; Steppeulvene (DK)  *** Sunday 28 August 2022 & Tuesday 30 August 202  Ed's Show, 2022-29 [201945 JoeMeek & Sutch17 Nicky Hopkins pt.2 )  *** RADIO 68: all the revolutionary sounds and voices that shaped the sixties ***
LIKE & JOIN RADIO 68
Like our Page https://www.facebook.com/radio68Belgium
Join our Group https://www.facebook.com/groups/613281298696645
Showtime CETime Brussels
12.00 Nicky Hopkins, Joe Meek

14.00

Radio Sutch, Foundations, Steppeulvene 

16.00

Nicky Hopkins, Joe Meek

18.00

Radio Sutch, Foundations, Steppeulvene 

20.00

Nicky Hopkins, Joe Meek

22.00

Radio Sutch, Foundations, Steppeulvene 

24.00

 

[ENDS HERE ON TUESDAY] 



24.00

Nicky Hopkins, Joe Meek

02.00 Radi

o Sutch, Foundations, Steppeulvene 

04.00 [ENDS HERE ON MONDAY MORNING]  
---
THE PLAYLISTS
NEW SHOWS 12:00, 16:00, 20:00 & 24:00 hrs CET
1 MY GENERATION (NEW) JOE MEEK's NEW WORLD
LOVE & PEACE Marc Ongenet: Le Temps des Cérises.
HOMAGE TO CATALUNYA  Els 3 Tambors: El fill de la vidua.
RARE, FORGOTTEN & OVERLOOKED The Nashville Teens + Sir Henry and His Butlers + The Toys.
SPECIAL:  JOE MEEK  I Hear A New World Review http://www.keysandchords.com/album-review-blog/joe-meek-ea-i-hear-a-new-world
Joe Meek + George Martin &  Maddalena Fagandini 45rpm + Mike Berry + The Fabulous Flee-Rekkers (Cherry Red re-release ' I Hear A New World ' cherryred.co.uk).
LONG-PLAYTIME Rod Stewart  LP (An Old Raincoat Won't Ever Let You Down) + Wilson Pickett (LP I'm in Love) + Gary Walker and the Rain  (Album No. 1).
FREE SPEECH DE GEDACHTEN ZIJN VRIJ Free Radio Prague 1968 * Hippie in Amsterdam.
THANKS TO  Cherry Red Records for JOE MEEK www.cherryred.co.uk
2 MY GENERATION (NEW): NICKY HOPKINS (Radio Sutch)
QUICKSTARTER
THE ANIMALS   She Said Yeh, LP The Animals, 1964.
TREENITY:
ALAN PRICE [Critic's Choice (instr.)The Price to Play; Going Down Slow, ibid.; As the Crow Flies (The Original Animals: Before We Were So Rudely Interrupted, 1977    ].
R&B MIX 1
JOE LOUIS WALKER Heart of Stone (Paint it Blue).
JUNIOR WELLS Satisfaction  (ibid.).
BRANCH: NICKY HOPKINs, pt. 2
THE ALL STARS (feat. Carlo Little, Cliff Barton)   Piano Shuffle (White Boy Blues) .
JEFF BECK GROUP Blues de Luxe, b-side, prev uniss. 'Take1'.
THE KINKS Gotta Get the first Plane Home (Kontroversy).
THE YARDBIRDS Little Games, mono mix, 1967.
THE WHO Please Please (My Generation).
R&B MIX 2
JOHN O'LEARY BAND Snatch It Back (Sins, live).
KIM SIMMONDS Blues for  Lonesome.
REPEATED SHOWS 14:00, 18:00, 22:00 & 02:00 hrs CET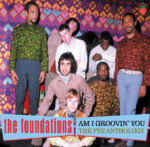 03 MY GENERATION : THE FOUNDATIONS
RARE, FORGOTTEN & OVERLOOKED
THE McDONALD FOLK GROUP, ROSEMARY HARDMAN, MARGRET & IAN: The Cruel War / April Come She Will, Pretty Saro, You Were There (V.A. Before The Day Was Done, Cherry Red, 2022.
SPECIAL: The Foundations
People Are Funny, Am I Groovin' You (cd3), Jerkin' the Dog, New Direction (cd1), A Walk Through the Trees (cd2).
[new 3CD, 2022: "Am I Groovin' You. The Pye Anthology", Cherry Red].
LONG-PLAYTIME STEPPEULVENE: HIP, 1969 (DK).
AND ALSO
LOVE & PEACE > The Foundations: A Penny, Sir *** FREE SPEECH Colette Magny, Ferre Grignard.
THANKS TO Cherry Red for The Foundations (Am I Groovin' You. The Pye Anthology) and the folk compilation "Before the Day Is Done":  cherryred.co.uk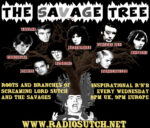 04 MY GENERATION BLUESIDE: Alex DMOCHOVSKI
QUICKSTARTER
VELVET OPERA, feat. Johnny Joyce: Statesboro Blues (Ride a Hustler's Dream, '70).
TREENITY
THE PRETTY THINGS Photographer (BOUQUETS, Rarities cd1), Cry To Me (ibid.) alt. version, Out in the Night (ibid.) – demo.
BRANCH: ALEX DMOCHOVSKI, bass.
AYNSLEY DUNBAR RETALIATION: I'm Tore Down (Live French TV, 1968).
AYNSLEY DUNBAR RETALIATION: Mean Old World.
HEAVY JELLY (Jacky Lomax): Time Out, feat. Carlo Little.
HEAVY JELLY: Chewn In, feat. Carlo Little.
AYNSLEY DUNBAR RETALIATION: Leaving right Away (LP To Mum, 1969).
THE MIX
SUPER SUPER BLUES BAND: Sweet Black Angel.
CLARENCE FROGMAN HENRY: Ain't Got No Home (Best).
EDDIE BOYD Five Long Years (Vacation).
ARNO: Rollin' and Tumblin' (Cocktail)
BACKGROUND + MEER INFORMATIE
RADIO SUTCH The Savage Tree NIcky Hopkins, Alex Dmochovski
My show 'The Savage Tree' was originally broadcast on the revived  Radio Sutch between 2014 and 2018.
'The Savage Tree' explores the rhythm and blues roots and branches of Screaming Lord Sutch and his backing-band The Savages.
With roughly fifty line-ups of The Savages to his name, Screaming Lord Sutch was backed by dozens and dozens of artists –  and that's not counting the many guests on his recordings.  Together, they make up the huge and unique Savage Tree. In each show, we take a closer look at the rhythm and blues output by individual Savages and bands counting Savages in their ranks.
Some 'Savages': Vince Taylor's Playboys, Alex Dmochovski, Carlo Little, Peter Parks, Matthew Fisher, Nicky Hopkins, Alan Clayson, Jim Leverton, Mick Abrahams, Cyril Davies, Geoff Everett, Richie Blackmore, Noel Redding, Neil Christian, Brian Parkinson, Brian Keith aka Brian O'Shea.
We also play  the originators and inspirators, and British, American and European artists who have kept the blues flame burning.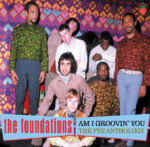 MY REVIEW / MIJN BESPREKING
JOE MEEK
http://www.keysandchords.com/album-review-blog/joe-meek-ea-i-hear-a-new-world
THE FOUNDATIONS Am I Groovin' You
https://www.keysandchords.com/album-review-blog/the-foundations-am-i-groovin-you-the-pye-anthology
DISCLAIMER
https://www.radio68.be/disclaimer/