My Generation: Ricky Nelson in the Sixties, John Mayall, Roomful Of Blues, Jefferson Airplane, Jorma Kaukonen *** Sunday 22 & Tuesday 24 March 2020 [Ed's Show, 2020-12]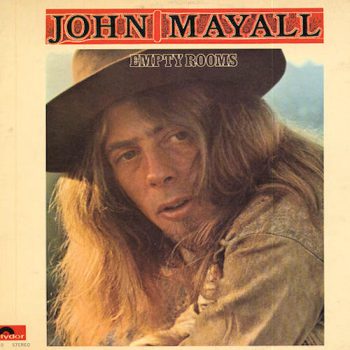 NEW SHOW: Ricky Nelson in the Sixties, John Mayall, Roomful Of Blues, Jefferson Airplane, Jorma Kaukonen*** REPEATED : The Missy Sippy All Stars feat. Guy Verlinde, Simon Raman, Lajos Tauber, Toon Vlerick, Matt T Mahony, Matis Cooreman, Tiny Legs Tim, Leander Vandereecken + The Buddy Holly Sound with Bobby Fuller, Buddy Holly *** Sunday 22 March 12:00 till – 04:00 hrs CET Brussels + repeated  Tuesday 24 March, 12:00 till 24:00 hrs CET Brussels *** [2020-12]  ***
RADIO 68: ALL THE REVOLUTIONARY SOUNDS AND VOICES THAT SHAPED THE SIXTIES ***
---
Showtime
12.00  Ricky Nelson, John Mayall, Jefferson Airplane, Jorma Kaukonen
14.00

The Buddy Holly Sound, Missy Sippy All Stars

 
16.00  Ricky Nelson, John Mayall, Jefferson Airplane, Jorma Kaukonen

 

18.00 

The Buddy Holly Sound, Missy Sippy All Stars

20.00 Ricky Nelson, John Mayall, Jefferson Airplane, Jorma Kaukonen

 

22.00

The Buddy Holly Sound, Missy Sippy All Stars

 

24.00

 

[END OF TUESDAY SHOW]



24.00 Ricky Nelson, John Mayall, Jefferson Airplane, Jorma Kaukonen

 

02.00

The Buddy Holly Sound, Missy Sippy All Stars

 

04.00 [END OF SUNDAY SHOW] 
---
Playlists  
 NEW SHOWS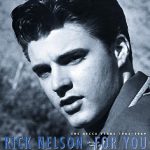 01 MY GENERATION : SPECIAL: RICKY NELSON in the Sixties
SPECIAL Ricky Nelson in the Sixties
LONG-PLAYTIME John Mayall,  Empty Rooms, 1969.
AND ALSO
Jefferson Airplane + Raymond Froggatt + Little Richard + Q65 + Otis Redding
02 BLUESIDE :  SPECIAL: Jorma Kaukonen & Jefferson Airplane
SPECIAL:   JEFFERSON AIRPLANE & JORMA KAUKONEN
choice tracks from Jefferson Airplane (Takes Off, Volunteers, Live Fillmore East) and  Jorma Kaukonen's new album 'Ain't In No Hurry' .
KEEPERS OF THE BLUES FLAME:  ROOMFUL OF BLUES, choice tracks from  new  album 'In a Roomful Of  Blues' .
THANKS  TO  Alligator Records and V2 Records Belgium for Roomful Of Blues + Airplay  Direct and Red House Records for Jorma Kaukonen + Airplay Direct and Alligator Records for Little Charlie & The Nightcats.
---
REPEATED SHOWS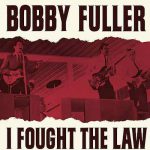 03 MY GENERATION : SPECIAL: The Buddy Holly Sound
SPECIAL THE BUDDY HOLLY SOUND with THE BOBBY FULLER FOUR + THE EVERLY BROTHERS + BUDDY HOLLY + CHUCK BERRY + BO DIDDLEY.
AND ALSO
Long-playtime with The Koobas (LP 'The Koobas', 1969) + The Electric Prunes (LP 'Underground', 1967) *** The Rolling Stones, Anneke Grönloh, Episode Six, The Yardbirds live 1968, feat. Jimmy Page.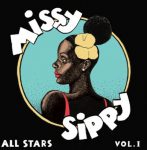 04  BLUESIDE : SPECIAL: The Missy Sippy All Stars vol. 1
SPECIAL: The Missy Sippy All Stars vol. 1, feat. Simon Raman, Lajos Tauber, Toon Vlerick, Matt T Mahony, Matis Cooreman, Tiny Legs Tim, Leander Vandereecken.
THE ORIGINATORS & INSPIRATORS Barrett Strong + Junior Wells + Byther Smith.
KEEPERS OF THE BLUES FLAME  Soho Skiffle Group + Albert Lee + Big Bill + Dave Ball.
AND ALSO LOVE & PEACE Guy Verlinde I Shall Not Be Moved (< 'Missy Sippy All Stars' vol. 1) + Christy Moore + Dave Ball

---
HIGHLIGHT ** IN DE KIJKER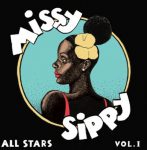 THE MISSY SIPPY ALL STARS vol. 1
" (…) Vijf jaar Missy Sippy moet gevierd worden dacht men. Niet alleen in het café met het nodige vocht en taart, maar ook met een release: Missy Sippy All Stars. Aan boord van deze te gekke trip: Fedia Holail Mohamed, Kasper Van de Ponsele, Bernd Coene, Toon Vlerick, Janne Blommaert, Vincent Slegers, Olivier Vander Bauwede, Mira De Schepper, Matis Cooreman, Leander Vandereecken, Matt T Mahony, Tiny Legs Tim, Lajos Tauber, Simon Raman, Naomi Sijmons, Mattias Geernaert, Guy Verlinde, Karel Algoed, Frederik Van den Berghe en Tom Eylenbosch. In drie woorden worden dat dan de Missy Sippy All Stars. Hun missie: het gevoel van vijf jaar de Missy Sippy op plaat vastleggen. Twaalf songs (van oerklassiekers tot eigen composities) spelen zoals men dat doet op het podium van de Missy Sippy. Zonder al te veel franjes, recht uit het hart, net zoals echte muziek moet zijn. Het ontwapenende aan deze release is dat je helemaal geen kenner dient te zijn om ervan te kunnen genieten. Vakkundig, wat had je anders verwacht, maar in de eerste plaats een plaat die als een verwelkoming aanvoelt voor wie zich niet meteen thuis voelt in de blues- en rootswereld. Bron / Alle rechten voorbehouden https://luminousdash.be/reviews/missy-sippy-all-stars-vol-1-missy-sippy-all-stars-vol-1-sing-my-title/
AVAILABLE HERE / HIER TE KOOP https://www.facebook.com/pg/singmytitle/posts/?ref=notif
DISCLAIMER
https://www.radio68.be/disclaimer/