My Generation: Star Sponge Vision feat. Jon Povey and Twink, The Pretty Things, Gary Fletcher, The Blues Band *** Sunday 05 & Tuesday 07 April 2020 [Ed's Show 2020-14]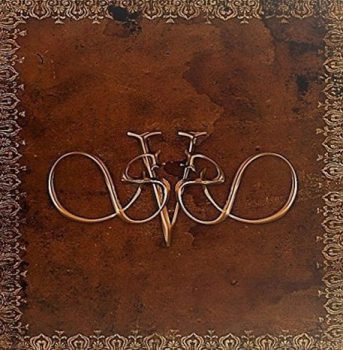 NEW SHOW: Star Sponge Vision feat. Jon Povey and Twink, The Pretty Things, Gary Fletcher, The Blues Band with guests Charlie Watts, Ian McLagan, Georgie Fame, Phil May, Ian Stewart, Jo-Ann Kelly *** REPEATED : The Mindbenders On Air, 'Searcher' Tony Jackson, Tony Cuchetti and Joe Flip, David McWilliams, The Missy Sippy All Stars  feat. Olivier Vander Bauwede, Leander Vandereecken, Lajos Tauber, Vincent Slegers *** Sunday 05 April, 12:00 till 04:00 hrs CET Brussels + repeated  Tuesday 07 April, 12:00 till 24:00 hrs CET Brussels *** [2020-14]  ***
RADIO 68: ALL THE REVOLUTIONARY SOUNDS AND VOICES THAT SHAPED THE SIXTIES ***
---
Showtime
12.00

Star Sponge Vision feat. Jon Povey and Twink, The Pretty Things, Gary Fletcher, The Blues Band

14.00

T

he Mindbenders, David McWilliams, Tony Cuchetti & Joe Flip

16.00

Star Sponge Vision feat. Jon Povey and Twink, The Pretty Things, Gary Fletcher, The Blues Band

18.00

T

he Mindbenders, David McWilliams, Tony Cuchetti & Joe Flip

20.00

Sponge Star Vision feat. Jon Povey and Twink, The Pretty Things, Gary Fletcher, The Blues Band

22.00

The Mindbenders, David McWilliams, Tony Cuchetti & Joe Flip

24.00

 

[END OF TUESDAY SHOW]



24.00  

Sponge Star Vision feat. Jon Povey and Twink, The Pretty Things, Gary Fletcher, The Blues Band

02.00  

The Mindbenders, David McWilliams, Tony Cuchetti & Joe Flip

04.00 [END OF SUNDAY SHOW] 
---
Playlists  
 NEW SHOWS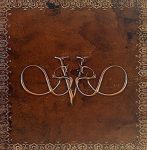 01 MY GENERATION : SPECIAL: Star Sponge Vision feat. Jon Povey and Twink
Choice tracks from 'Crowley And Me' by Star Sponge Vision + comments by Jon Povey from an exclusive Radio 68 Interview .
Star Sponge Vision feature Jon Povey and Twink, both of Pretty Things Fame.
AND ALSO
Bern Elliott and The Fenmen, feat. future Pretty Things Wally Waller and Jon Povey.
The Pretty Things, feat. Jon Povey:  tracks from S.F. Sorrow + Parachute.
THANKS TO Jon Povey and Mega Dodo Records https://www.megadodorecords.co.uk/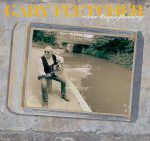 02 BLUESIDE :  SPECIAL: Gary Fletcher & The Blues Band (Gary Fletcher on bass) + Guests.
SPECIAL Gary Fletcher : 'River Keeps Flowing' (new cd ) + The Blues Band feat. Gary Fletcher  with guests Charlie Watts, Jo-Ann Kelly, Phil May, Ian Stewart,  Georgie Fame, Ian McLagan  (< cd 'Be My Guest' ).
AND ALSO
LOVE & PEACE Lemon Nash: Those Drafting Blues.
Jim McCarty & Friends 2: Live At Callahan's, feat. Tommy Castro +  Koko Taylor (Force Of Nature, 1993).
THANKS  TO Gary Fletcher, Dave  Hill of Tenacity Music PR and Repertoire Records for Gary Fletcher https://www.garyfletchermusic.net/ + Airplay Direct for Lemon Nash and Jim McCarty + Airplay Direct and Alligator Records for Koko Taylor.
REPEATED SHOWS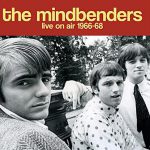 03 MY GENERATION : SPECIAL: THE MINDBENDERS On Air 
RARE, FORGOTTEN & OVERLOOKED  Tony Jackson (The Searchers) + The Hedgehoppers Anonymous.
SPECIAL  The Mindbenders live, incl. The Zombies  ('London Calling' label).
LONG-PLAYTIME David McWilliams (Days Of Pearly Spencer, 1967) + The Lovin' Spoonful (Do You Believe In Magic, 1965).
AND ALSO
LOVE & PEACE The Zombies + Battle Hymn Of The Republic Of Vietnam (Unknown).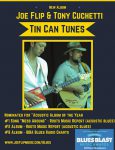 04  BLUESIDE : SPECIAL: TONY CUCHETTI & JOE FLIP
THE ORIGINATORS & INSPIRATORS Floyd Dixon + Mose Allison.
SPECIAL:  Tony Cuchetti and Joe Flip (aka Joe Filipovich): Tin Can Tunes
KEEPERS OF THE BLUES FLAME The Missy Sippy All Stars vol. 1, feat. Olivier Vander Bauwede, Vincent Slegers, Leander Vandereecken  & Lajos Tauber.
AND ALSO Mel Brown *** LOVE & PEACE Elvin Bishop's Big Fun Trio+ John Prine.
THANKS  TO Alligator & V2 Records Belgium for Elvin Bishop's Fun Trio + Airplay Direct for Floyd Dixon + Joe Filipovitch for 'Tin Can Tunes'.

---
HIGHLIGHT ** IN DE KIJKER
JOE & TONY: TIN CAN TUNES
Tony Cuchetti and Joe Flip recently competed at the International Blues Competition in Memphis, advancing to the semi-finals. Performing over 200+ shows per year, they are becoming a very popular act around the mid-west. Joe also creates his guitars from antique gas cans (Hayburner Guitars). He uses them during his performances and recorded with them on the entire CD.  For more information, please contact:  Joe Flip info@JoeFlipmusic.com    *** https://www.joeflipmusic.com/joeandtony.html
DISCLAIMER
https://www.radio68.be/disclaimer/