My Generation *** Charlie Watts Special: The Rolling Stones, Alexis Korner, The Blues Band, Rocket 88, Charlie Watts Quintet, Charlie Watts Orchestra, Howlin' Wolf, ABC and D, Bob Hall & George Green *** Sunday 02 & Tuesday 04 July *** [Ed's Show, 2023-21]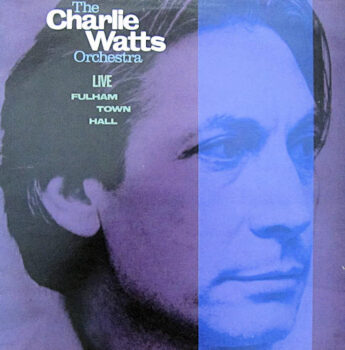 REPEATED *** British Sounds of 1965: Bluesology, The Roulettes, Alexis Korner, The Carnaby, Zoot Money, Cops 'n' Robbers & many more + Chris Andrews, The Beach Boys, Herman's Hermits, Juke Boy Bonner *** Sunday 02 July 2023  12:00 > 04:00 hrs & Tuesday 04 July 2023  12:00 > 24:00 hrs CET *** RADIO 68: all the revolutionary sounds and voices that shaped the sixties **
LIKE our Facebook Page https://www.facebook.com/radio68Belgium
JOIN our Facebook Group 
Showtime CETime Brussels
12.00 Charlie Watts Special

14.00

British Sounds of 1965, Beach Boys, Herman's Hermits

16.00 Charlie Watts Special

18.00

British Sounds of 1965, Beach Boys, Herman's Hermits

20.00

Charlie Watts Special

22.00

British Sounds of 1965, Beach Boys, Herman's Hermits

24.00 [ENDS HERE ON TUESDAY]

24.00 Charlie Watts Special

02.00

British Sounds of 1965, Beach Boys, Herman's Hermits

04.00 [ENDS HERE ON MONDAY MORNING]
THE PLAYLISTS
01 MY GENERATION : (new show: 12:00, 16:00, 20:00, 24:00 and 02:00 hrs CET)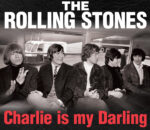 CHARLIE WATTS SPECIAL
THE ROLLING STONES
Mona, First Album, 1964.
If You Need Me, EP Five By Five, 1964.
Under My Thumb, LP, Aftermath, 1965.
My Obsession, LP Between The Buttons, 1967.
Street Fighting Man, LP Beggar's Banquet + single, 1968.
Monkey Man, LP Let It Bleed, 1969.
Can't You Hear Me Knocking, L P Sticky Fingers , 1970.
Sway, L P Sticky Fingers , 1970.
CHARLIE WATTS WITH …
ALEXIS KORNER, Bill Wyman, Ian Stewart: Lawdy Miss Clawdy.
THE BLUES BAND: Bad Penny Blues. SEE ALSO https://www.eddybonte.be/rolling-stones/charlie/
ALEXIS KORNER's BLUES INC. : Hoochie Coochie Man.
ROCKET 88, feat.  Jack Bruce,  Alexis KOrner, Bob Hall, George Green, Ian Stewart, etc. : Rocket 88, LP 'Rocket 88', 1981.SEE ALSO https://www.eddybonte.be/rolling-stones/charlie/
02  MY GENERATION  (new show: 1300, 1700, 2100, 23:00 and 01:00 hrs CET)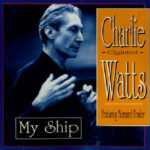 CHARLIE WATTS SPECIAL
CHARLIE WATTS QUINTET Warm And Tender, cd, 1993.
CHARLIE WATTS ORCHESTRA Live At Fulham Town Hall, LP, 1986.
ABC and D of Boogie Woogie Live In Paris, cd, 2012.
HOWLIN' WOLF, feat. Charlie Watts, Bill Wyman, Eric Clapton, Steve Winwood, Ian Stewart: The London Howlin' Wolf Sessions, LP, 197.
BOB HALL & GEORGE GREEN Shufflin' that Boogie, cd, 1999 (LP, 1978).
THE ROLLING STONES Not Fade Away.
03 MY GENERATION  (repeated show 14:00, 18:00, 22:00, 02:00 hrs CET)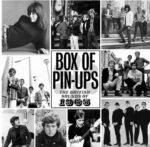 FORGOTTEN & OVERLOOKED : CHRIS ANDREWS.
SPECIAL:  V.A.  BOX OF PIN-UPS.THE  BRITISH SOUNDS OF 1965: Philip Goodhand-Tait & Stormville Shakers + The Carnaby + The Tomcats + The Roulettes  + The Ugly's + The In-Crowd + The Hi-Numbers  + Donovan.
LONG-PLAYTIME HERMAN's HERMITS Introducing LP, 1965 + THE BEACH BOYS Summer Days (And Summer Nights), LP, 1965.
AND ALSO LOVE & PEACE TURNQUIST REMEDY + WORD Dolly Girls, Swinging London, Babyboomers en Nozems in Nederland.
04 MY GENERATION (repeated show 15:00, 19:00, 23:00, 03:00 hrs CET)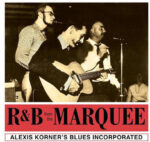 ORIGINATORS & INSPIRATORS JUKE BOY BONNER: I'm Going Back to the Country Where They Don't Burn the Buildings Down, LP, 1968.
SPECIAL   V.A. BOX OF PIN-UPS. THE BRITISH SOUNDS OF 1965: ALEXIS KORNER's BLUES Inc. + BLUESOLOGY, feat. Elton John  + THE SYNDICATS feat. Steve Howe, Peter Banks and Ray Fenwick + ZOOT MONEY's BIG ROLL BAND + BOYS BLUE + THE COPS 'n ROBBERS + GUY DARRELL + THE IN-CROWD.
KEEPERS OF THE BLUES FLAME ALEXIS KORNER's BLUES Inc.: R&B  From the Marquee, LP, 1962.
AND ALSO LOVE & PEACE James COLLIER and the Rev. Frederick KIRKPATRICK: Burn Baby Burn (Everybody's Got A Right TO Live, 1968) + WORD:   Detroit 1967.
ACHTERGROND ** BACKGROUND

My website: https://www.eddybonte.be/rolling-stones/charlie/
Charlie Watts' drumming for The Rolling Stones: https://rockandrollglobe.com/stones/ode-to-a-high-flying-stone-part-i-charlie-watts-makes-the-songs/?fbclid=IwAR1aBrbOnd_AG4DdXhNjPQAHAAiCug-aMU7c5J54P6iF3ouOPptblOJE7Ds
MIJN BESPREKING / MY REVIEW
V.A. A Box of Pin-Ups https://www.keysandchords.com/album-review-blog/various-artists-box-of-pin-ups-the-british-sounds-of-1965
V.A. Banquet Undrground Sounds of 1969 https://www.keysandchords.com/album-review-blog/various-artists-underground-sounds-of-1969
erseybeats-the-merseys-i-stand-accused-the-complete-merseybeats-and-merseys-sixties-recordings
THANKS TO
Cherry Red for: V.A. A Box of Pin-Ups https://www.cherryred.co.uk/product/box-of-pin-ups-the-british-sounds-of-1965-3cd-box-set/
Cherry Red for V.A.: Banquet: Underground Sounds of 1969 https://www.cherryred.co.uk/product/banquet-underground-sounds-of-1969-3cd-box-set/

SHOW ID
Ed's Show, My Generation, 2023, June 02 & 04, 2023-21 = 2021-35
DISCLAIMER
https://www.radio68.be/disclaimer/