My Generation *** Australian Psych, Cannonball Adderley, The Five Americans, Big Bertha, Bakerloo, Colosseum, The Doors *** Sunday 07 & Tuesday 09 March 2023 *** [Ed's Show, 2023-14]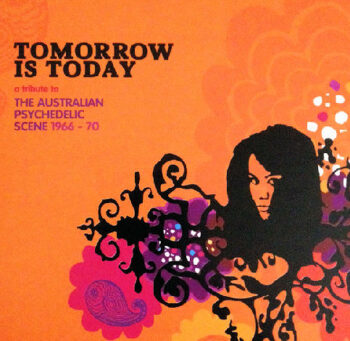 REPEATED *** Savage Bill Parkinson: P.J. Proby, Tom Jones, Billy J. Kramer; Georgie Fame [new release], Willie Nelson, Billy Stewart; British Sunshine Pop *** Ed's Show, 2023-14 *** Sunday 07 May 2023  12:00 > 04:00 hrs & Tuesday 09 May 2023  12:00 > 24:00 hrs CET ***  *** RADIO 68: all the revolutionary sounds and voices that shaped the sixties **
LIKE our Facebook Page https://www.facebook.com/radio68Belgium
JOIN our Facebook Group 
Showtime CETime Brussels
12.00 Australian Psych, Big Bertha, Bakerloo, Colosseum

14.00

Georgie Fame, Sunshine Pop pt.2, Billy Stewart

16.00 Australian Psych, Big Bertha, Bakerloo, Colosseum

18.00 Georgie Fame, Sunshine Pop pt.2, Billy Stewart

20.00

Australian Psych, Big Bertha, Bakerloo, Colosseum

22.00 Georgie Fame, Sunshine Pop pt.2, Billy Stewart

24.00 [ENDS HERE ON TUESDAY]

24.00 Australian Psych, Big Bertha, Bakerloo, Colosseum

02.00 Georgie Fame, Sunshine Pop pt.2, Billy Stewart

04.00 [ENDS HERE ON MONDAY MORNING]
THE PLAYLISTS
01 MY GENERATION : (new show: 12:00, 16:00, 20:00 and 02:00 hrs CET)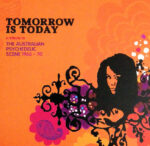 RARE, FORGOTTEN & OVERLOOKED
THE HONDELLS
SPECIAL:  AUSTRALIA 's PSYCH SCENE
IAN D. MARKS, EVEN, TARANTULA [2cd 'Tomorrow Is Today. A Tribute to The Australian Psychedelic Scene 1966-1970′.
THE DAVE MILLER SET + + BILLY THORPE & THE AZTECS.
LONG-PLAYTIME
CANNONBALL ADDERLEY QUINTET, introduction Jesse Jackson: Country Preacher, LP, 1969.
THE FIVE AMERICANS: Progressions, LP, 1967.
 02  MY GENERATION BLUESIDE (new show: 1300, 1700, 2100 and 0100 hrs CET)

INSPIRATORS and ORIGINATORS
FATS DOMINO: A Lot Of Dominoes, LP, 1960.
SPECIAL
BAKERLOO, feat. Dave Clempson: Bakerloo, LP, 1969.
BIG BERTHA, feat. Ace Kefford, Cozy Powell , Peter French: single  The World's An Apple c/w Gravy Booby Jamm, 1969.
COLOSSEUM: Those Who Are About to Die, LP, 1969.
KEEPERS OF THE BLUES FLAME
THE DOORS: Who Do You Love [Absolutely Live].
THE KINKS: Everybody's Gonna Be Happy [Kinda Kinks],  I Took My Baby Home [Kinks].
AND ALSO
WORD: JIM MORRISON + LOVE & PEACE: LAZY LESTER I'm A Lover, Not A Fighter.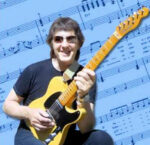 03 MY GENERATION  (repeated show 14:00, 18:00, 22:00, 02:00 hrs CET)
Radio sutch presents:
QUICKSTARTER
THEM Don't Start Crying Now.
TREENITY:  BILLY J. KRAMER & DAKOTAS
Sugar Babe (live); Irresistible You (id.); I'll Be Doggone.
R&B MIX 1
BYTHER SMITH You Ought to be Ashamed (Smitty's Blues).
LITTLE MILTON Lookin' for my Baby.
COREY HARRIS Early in the Morning
SPECIAL: SAVAGE BILL PARKINSON
P.J. PROBY Cuttin In; Rockin' Pneumonia.
THE FOURMOST Heebies Jeebies; The Girl Can't Help It.
TOM JONES Tupelo Mississippi Flash; Money.
R&B MIX 2
LIVIN' BLUES Black Panther, 1969 Hell's Session .
MALTED MILK Hope she believes in me (Live Stereolux).
JON LORD Back at the Chicken Shack (Blues Project.  2011).
04 MY GENERATION BLUESIDE (repeated show: 15:00, 17:00, 23:00 & 03:00 hrs CET)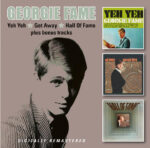 RARE & FORGOTTEN
JERRY WILSON: Kiss Me Madison; Scotch Madison [EP, France, 1962].
SPECIAL:  V.A. WHAT A GROOVY DAY
THE EPISODE (aka The Episode Six, feat. Ian Gillan and Roger Glover): Little One.
JEFFERSON: Montage.
SIMON DUPREE & THE BIG SOUND: Stained Glass Window.
DAWN CHORUS: A Night to Be Remembered.
LONG-PLAYTIME
GEORGIE FAME
Let the Sunshine In; Get Away; It's Got the Whole World Shaking and Pink Champagne [2Cd 'Yeh Yeh, Get Away, Hall Of Fame; BGO, 2022].
BILLY STEWART
Sitting in the Park; Summertime; Once Again [I Do Love You, LP, 1965 + Unbelievable, LP, 1965].
WILLIE NELSON        
Funny How Time Slips Away; Night Life [Country Willie  –  His Own Songs].
AND ALSO
LOVE & PEACE    TINKERBELL's FAIRYDUST: In My Magic Garden
RUFUS THOMAS +  CARLA & RUFUS THOMAS + WILIAM BELL
Somebody Stole My Dog:  The Night Time; Who Will It Be Tomorrow.
BACKGROUND + MEER INFORMATIE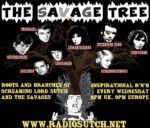 RADIO SUTCH The Savage Tree
My show 'The Savage Tree' was originally broadcast on the revived  Radio Sutch beteen 2014 and 2018.
'The Savage Tree' explores the rhythm and blues roots and branches of Screaming Lord Sutch and his backing-band The Savages.
With roughly fifty line-ups of The Savages to his name, Screaming Lord Sutch was backed by dozens and dozens of artists –  and that's not counting the many guests on his recordings.  Together, they make up the huge and unique Savage Tree. In each show, we take a closer look at the rhythm and blues output by individual Savages and bands counting Savages in their ranks.
Some 'Savages': Vince Taylor's Playboys, Alex Dmochovski, Carlo Little, Peter Parks, Matthew Fisher, Nicky Hopkins, Alan Clayson, Jim Leverton, Mick Abrahams, Cyril Davies, Geoff Everett, Richie Blackmore, Noel Redding, Neil Christian, Brian Parkinson, Brian Keith aka Brian O'Shea.
We also play  the originators and inspirators, and British, American and European artists who have kept the blues flame burning.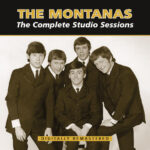 THANKS TO
BGO for Georgie FAME https://www.bgo-records.com/artist/georgie-fame/
Cherry Red for V.A. What A Groovy Day https://www.cherryred.co.uk/product/what-a-groovy-day-the-british-sunshine-pop-sound-1967-1972-3cd-clamshell-box/;
BGO Records for Georgie FAME https://www.bgo-records.com/product/yeh-yeh-get-away-hall-of-fame-plus-bonus-tracks/

Cherry Red for V.A. What A Groovy Day https://www.cherryred.co.uk/product/what-a-groovy-day-the-british-sunshine-pop-sound-1967-1972-3cd-clamshell-box/
BGO for The Montanas Complete Studio Recordings, 2CD, 2022  
https://www.bgo-records.com/product/the-complete-studio-sessions/

MY REVIEW / MIJN BESPREKING:
GEORGIE FAME
https://www.keysandchords.com/album-review-blog/georgie-fame-yeh-yeh-get-away-hall-of-fame?fbclid=IwAR1txok5rcjy6YQmy3EAzFHQB3k0uWchsta74VpUMqhaG77njaiuc31tF1w
THE MONTANAS
https://www.keysandchords.com/album-review-blog/the-montanas-the-complete-studio-sessions?fbclid=IwAR0Q7HGAUPnKIaQQpkM-XksvtnqVce9XfWe9KdnGqc_oWdnZyzNbG40E-FM
DISCLAIMER
https://www.radio68.be/disclaimer/