My Generation *** Rare Madison Songs from 1962, British Psych from 1967, Traffic, The Piccadilly Line, Memphis Slim, Alexis Korner *** Sunday 19 & Tuesday 21 February 2023 *** [Ed's Show, 2023-06]
NEW *** Rare Madison Songs from 1962, British Psych from 1967, Traffic, The Piccadilly Line, Memphis Slim, Alexis Korner   *** REPEATED *** Glyn Johns single releases, Glyn Johns producer-arranger [The Rolling Stones, The Pretty Things, Twice As Much, Johnny Hallyday], George Harmonica Smith, Aaron Neville, Paul Jones, Duffy Power ***  Ed's Show, 2023-06 *** Sunday 19 Feb. 2023  12:00 > 04:00 hrs & Tuesday 20 Feb. 2023  12:00 > 24:00 hrs CET ***  *** RADIO 68: all the revolutionary sounds and voices that shaped the sixties **
LIKE & JOIN RADIO 68  Like our Page https://www.facebook.com/radio68Belgium
Join our Group https://www.facebook.com/groups/613281298696645
Showtime CETime Brussels
12.00 British Psych 1967, Memphis Slim, Alexis Korner
14.00 George Harmonica Smith, Paul Jones, Duffy Power
16.00 British Psych 1967, Memphis Slim, Alexis Korner
18.00 George Harmonica Smith, Paul Jones, Duffy Power
20.00 British Psych 1967, Memphis Slim, Alexis Korner
22.00 George Harmonica Smith, Paul Jones, Duffy Power
24.00 [ENDS HERE ON TUESDAY]
24.00 British Psych 1967, Memphis Slim, Alexis Korner
02.00 George Harmonica Smith, Paul Jones, Duffy Power
04.00 [ENDS HERE ON MONDAY MORNING]
THE PLAYLISTS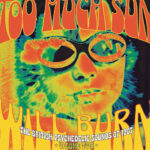 01 MY GENERATION (new show: 12:00, 16:00, 20:00 and 02:00 hrs CET)
FORGOTTEN & OVERLOOKED
Rare Madison
JERRY WILSON Crazy Madison, Madison Avenue (EP, Belair, 1962).
LOS TNT Hey Baby Madison
SPECIAL:  V.A. Too Much Sun Will Burn
ELMER GANTRY's VELVET OPERA Talk of the Devil.
THE SYN 14 Hour Technicolur Dream.
PAPER BLITZ TISSUE Boy Meets Girl.
VIRGIN SLEEP Love
LISA & FRANSCESCA Silver man
THE PICCADILLY LINE No-One Else Can See.
LONG-PLAYTIME
TRAFFIC Heaven Is in Your Mind, LP, US, 1967 [Paper Sun, Coloured Rain, Title Track].
THE PICCADILLY LINE The Huge World of Emily Small, LP, 1967 [Gone Gone Gone; Silver Paper Dress; Emily Small; Country Girl].
AND ALSO
LOVE & PEACE   ERIC BURDON & THE ANIMALS: Good Times.
GROUP FIVE Hide and Seek.
THANKS TO
Cherry Red for "V.A. Too Much Sun Will Burn V.A.   The British Psychedelic Sounds Of 1967: Volume 2" https://www.cherryred.co.uk/product/too-much-sun-will-burn-the-british-psychedelic-sounds-of-1967-volume-2-3cd-box-set/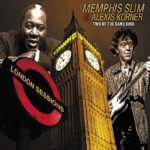 02 MY GENERATION (new show: 1300, 1700, 2100 and 0100 hrs CET)
INSPIRATORS & ORIGINATORS
ELVIS Reconsider Baby (1960).
LIGHTNIN' SLIM Hello Mary Lee (1961).
J.B. LENOIR Vietnam.
SPECIAL:  Memphis Slim, Alexis Korner
MEMPHIS SLIM & ALEXIS KORNER (gtr)
Rock Me Baby; Two of the Same Kind, Rollin And Tumblin' ["Two Of the Same Kind", City of London Recording Studios, 1960].
MEMPHIS SLIM [accompaniment uncertain]
Blues in London (partial) ["Two Of the Same Kind", City of London Recording Studios, 1960].
ALEXIS KORNER A New Generation of Blues, LP, 1968 [Same for You; Baby, Don't You Love Me; Little Bitty Gal Blues].
KEEPERS OF THE BLUES FLAME
AL GREEN One Woman (1969).
DAVID BLUE f Your Monkey Don't Get It [David Blue, LP, 1966].
AND ALSO
LOVE & PEACE:  JUKE BOY BONNER I'm Going Back to the Country Where They Don't Burn the Buildings Down.
DALE HAWKINS Ain't That Loving You Baby
MISSISSIPPI JOHN HURT Spikedriver Blues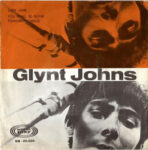 03 MY GENERATION  (repeated show 14:00, 18:00, 22:00, 02:00 hrs CET)
DPECIAL: GLYN JOHNS
RARE, FORGOTTEN & OVERLOOKED
Rare twist
DIZZIE DIXON    Hamburg Serenade.
EL PADRE ALEJANDRO   El Twist del Marciano.
FRANKIE SANDS Liebestraum Twist.
SPECIAL:  GLYN JOHNS
1: GLYN JOHNS, SINGER
Lady Jane / You Shall Be Gone Tomorrow Huge [Spain, 1966 (as Glynt Johns).
Little Grains of Yellow Sand c/w Little Child [Spain, 1966].
Sioux Indian (Johns) / January Blues (Johns, Oliver) [UK, 1962, produced by Jack Good, Arranged by Tony Meehan].
2: GLYN JOHNS, PRODUCER / ARRANGER
JOHNNY HALLYDAY
Psychedelic / Fleurs d'amour et d'amitié (EP, 1967).
THE ROLLING STONES
December's Children, LP, US, 1965 [The Singer Not the Song, You Better Move On, She Said Yeah, Blue Turn to Grey].
THE PRETTY THINGS
Get the Picture? LP, 1966 [You Don't Believe Me, Get the Picture, Raining In My Heart, We'll Play House].
AND ALSO
TWICE AS MUCH: Is This What I'm Getting for Loving You
LOVE & PEACE;  THE LIVING DAYLIGHTS Let's Live For today (UK, 1967)
04 MY GENERATION BLUESIDE (repeated show: 15:00, 17:00, 23:00 & 03:00 hrs CET)
George 'Harmonica' Smith.
LOVE & PEACE
JIMMY WITHERSOON: Lotus Blossom (LP, 1966: Blues For Easy Livers].
INSPIRATORS & ORIGINATORS
AARON NEVILLE
Waiting at the Station; Sweet Little Mama, Over You [The Mint Recordings 1960-61].
SPECIAL:
GEORGE 'HARMONICA' SMITH & His Chicago Blues Band
George 'Harmonica' Smith & Muddy Waters Band ['Blues with A Feeling. A Tribute to Little Walter ', originally LP, 1968; cd re-mastered with 3 bonus tracks, BGO Records, 2022]
Goin' Down Slow; Just A Feeling [cd bonuses]
George 'Harmonica' Smith, feat. Marshall Brooks
Juke; Key to the Highway.
George 'Harmonica' Smith, feat. Luther Johnson
My Babe, Mellow Down Easy, Too Late.
KEEPERS OF THE BLUE FLAME
PAUL JONES (solo, Manfred Mann)
Sonny Boy Williamson, You've Got to Take it, Can't Believe It  [The Blues, cd, 2022].
DUFFY POWER The Parlophone Years 1962-1967
Times Are Getting Tougher; I Saw Her Standing There, Farwell Baby  [2CD Leapers and Sleepers].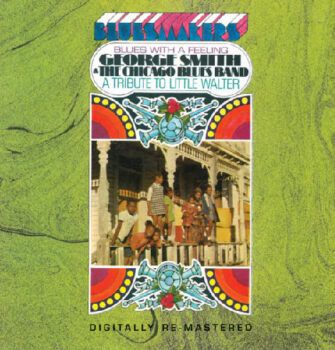 BACKGROUND + MEER INFORMATIE

GEORGE Harmonica SMITH 
https://www.bgo-records.com/product/bgocd1035-blues-with-a-feeling/
THANKS TO
Cherry Red for The Misunderstood https://www.cherryred.co.uk/artist/misunderstood-the/
BGO for
Georg 'Harmonica' Smith: Blues With  A Feeling https://www.bgo-records.com/product/bgocd1035-blues-with-a-feeling/
George 'Harmonica' Smith https://www.bgo-records.com/artist/george-harmonica-smith/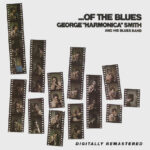 MY REVIEW / MIJN BESPREKING:
THE MISUNDERSTOOD
https://www.keysandchords.com/album-review-blog/the-misunderstood-children-of-the-sun-the-complete-recordings-1965-1966
GEORGE 'Harmonica' SMITH 
https://www.keysandchords.com/album-review-blog/george-harmonica-smith-his-blues-band-of-the-blues
DISCLAIMER
https://www.radio68.be/disclaimer/