My Generation *** Sunday 23 & Tuesday 25 October 2022 *** The Who Live at Wight, Nicky Hopkins with The All Stars, The Jeff Beck Group, The Kinks, The Yardbirds and The Who; The Sonics, Ronnie Earl *** [Ed's Show, 2022-37]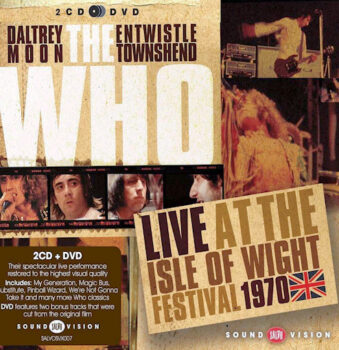 NEW SHOW:  ***  The Who Live at Wight, Nicky Hopkins with The All Stars, The Jeff Beck Group, The Kinks, The Yardbirds and The Who, The Sonics, Ronnie Earl *** REPEATED *** Rubble Sounds vol. 2: Pretty Things, Wimple Winch, Keith West, Shotgun Express; Don Covay LP 'The House Of Blue Lights', Don Covay covers; Steahammer, Yardbirds  ***  Ed's Show, 2022-37 [201635 *** Sunday  23 October 12:00 > Monday 04:00 CET & Tuesday 25 October 12:00 > 24:00 hrs CET ***  *** RADIO 68: all the revolutionary sounds and voices that shaped the sixties **
LIKE & JOIN RADIO 68  Like our Page https://www.facebook.com/radio68Belgium
Join our Group https://www.facebook.com/groups/613281298696645
Showtime CETime Brussels
12.00 The Who at Wight, Nicky Hopkins
14.00 Rubble 2, Don Covay, Steamhammer
16.00 The Who at Wight, Nicky Hopkins
18.00 Rubble 2, Don Covay, Steamhammer
20.00 The Who at Wight, Nicky Hopkins
22.00 Rubble 2, Don Covay, Steamhammer
24.00  [ENDS HERE ON TUESDAY]
24.00 The Who at Wight, Nicky Hopkins
02.00 Rubble 2, Don Covay, Steamhammer
04.00 [ENDS HERE ON MONDAY MORNING]
THE PLAYLISTS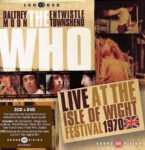 01 MY GENERATION (new show 12:00, 16:00, 20:00 & 24:00 hrs CET)
 SPECIAL THE WHO Live at Wight  Sunday 30 August 1970 ** LONGPLAYING: LONG JOHN BALDRY, HP LOVECRAFT, TWINK **  THREESOME:  THE SONICS 2015 ** AND ALSO:  EDDIE HODGES ** THE COWSILLS ** THE HERD *  RONNIE BIRD **
02 MY GENERATION BLUESIDE (new show: 1300, 1700, 2100 and 0100 hrs CET)
SPECIAL  THE BLUES OF NICKY HOPKINS: The Savage Tree no. 17 : Nicky Hopkins with The All Stars, The Jeff Beck Group, The Kinks, The Yardbirds and The Who.  The Savage Tree was  my R&B show on Radio Sutch *** AND ALSO: FREDDIE CANNON ** JACK HAMMER ** ROB HOEKE ** LONG JOHN BALDRY **
STRUTTIN' THEIR NEW STUFF:  RONNIE EARL & THE BROADCASTERS  and KENNY 'Blues Boss' WAYNE.
03 MY GENERATION (repeated show: 14:00, 18:00, 22:00 & 02:00 hrs CET)
SPECIAL "RUBBLE, vol. 2": POP SIKE PIPE DREAMS with THE MODE, WIMPLE WINCH, THE PRETTY THINGS, THE PARKING LOT, KEITH WEST, SHOTGUN EXPRESS, THE EXECUTIVE **
THREESOME:  DON COVAY Songs: 13th FLOOR ELEVATORS, PRETTY THINGS YARDBIRDS BLUES BAND, GEORGIE FAME ** LONGPLAYING: STEAMHAMMER  (Mountains,  1970, re-release 2016, Esoteric Recordings ** THE YARDBIRDS (Roger the Engineer, 1966, mono, cd rerelease 2016, Repertroire Records ** CHAD & JEREMY (Yesterday's Gone, 1964) ** AND ALSO: BILL DOGGETT, ROGER CHAPMAN **
04 MY GENERATION BLUESIDE :(repeated show: 15:00, 17:00, 23:00 & 03:00 hrs CET)
DON COVAY (THE HOUSE OF BLUE LIGHTS:  full album,  except tracks 1 and 7) ** SAM JONES ** THE NEW STUFF: PAUL REDDICK (from his Stony Plain debut album "Ride the One", thanks to Bert Pïjpers at CRS)


BACKGROUND + MEER INFORMATIE
THE WHO LIVE AT THE ISLE OF WIGHT 30 August 1970
 The Who's set  at The Isle Of Wight Festival, 1970, quickly became famous for  introducing the audience to  songs from "Tommy" and the forthcoming (and eventually aborted ) project "Lifehouse".  Tommy would change The Who's direction. Radio 68 sticks to their sixties style and sound.
NICKY HOPKINS
Nicky Hopkins joined the first line-up of the far off band Screaming Lord Sutch & His Savages in 1960 – aged sixteen.  He moved on to the Cyril Davies All Stars and was taken ill. Nevertheless, it  wouldn't take long before he was asked to play alongside rock's greatest talents. Ill-health prevented him from being a superstar in his own right, but he did join The Jeff Beck Group.
http://www.independent.co.uk/news/people/obituary-nicky-hopkins-1447653.html
RUBBLE SOUNDS vol. 2  
Volume 2 of this 20 album-series  is titled "Pop Sike Pipe Dreams" and features light psych beat by known acts such as Keith West and The Pretty Things,  but also – and that's what the series is all about – obscure and and forgotten bands and artists. One such band is WIMPLE WINCH from Manchester.
"Just Four Men had just split up and drummer Larry King (original surname Arendes), lead vocalist and guitarist Dee (Demetrious) Christopholus and lead guitarist John Kelman spent Christmas 1965 searching for a new bass player until they found Barry Ashall. '…) An A & R man for Fontana stopped by and caught a performance of Wimple Winch. The group were signed and booked into Philips Studios in Stanhope Place in March 1966.Recordings took place over a couple of days with numerous tracks being laid down. Fontana chose "What's Been Done" b/w "I Really Love You" for the initial release. Although Radio London listed the single as a 'Climber' in April 1966, the record did not chart. John Kelman was now splitting his time as guitarist for Wimple Winch and as part of  Wayne Fontana's backing group The Opposition. Stuart Sirrett, the final bassist for Just Four Men was also a member of The Opposition and they contributed to various recordings (including "Pamela, Pamela"), sessions and live appearances. For the second single, Fontana searched through the material recorded in the Spring and decided to release "Save My Soul". Local sales were significant for the single but, again as with the previous release, it did not chart" (Source: https://www.45cat.com/biography/wimple-winch
DON COVAY: HOUSE OF BLUE LIGHTS, Atlantic 1969
"This album, credited to  Don Covay and  the Jefferson Lemon Blues Band, is not only a great record on its own terms, but it's sort of a black parallel/precursor to a few blues-rock LPs by white artists that sold a hell of a lot more copies around the same time. On the one hand, it's as solid a blues album as anyone associated with R&B was making in 1969 and contains some of the best guitar-based blues on Atlantic (…). The guitar blues, interspersed with some organ-based numbers, mixes with  Covay's whooped and hollered vocals like someone caught a performance at some roadhouse 20 miles from nowhere in Mississippi (…) But the repertory ranges wider than that description would lead one to believe  (…)  including the jaunty "Four Women," the soulful "Homemade Love" (which manages to be smooth, raw, and cute, all in six minutes), and two parts of "House of Blue Lights" .
(review by Bruce Eder for allmusic.com).
The album features organ, sitar and the flute – not that common on (black) blues recordings. But it's 1969 and Covay understood a few hip sounds wouldn't do any harm. In fact, they sit perfectly with the rest of the sounds and voices. One such sound is the harmonica and the rhythm guitar of John Hammond Jr.!  And let's not forget that Don Covay was by then a respected performer (he was spotted by Little Richard and became the wild one's opening act  as early as 1958 at the age of 18), a hit maker in his own right and, of course, a hit writer for both black and white artists – e.g. 'The Pusher' (Steppenwolf), 'Mercy Mercy' (Marvin Gaye, The Rolling Stones and many more!) or 'Chain Of Fools' (Aretha Franklin) (EB)
RADIO 68 PLAYS 8 (out of 11) songs from that great album in Blueside, plus 3 covers in the sixties section
4
MY REVIEW / MIJN BESPREKING
JOE MEEK
http://www.keysandchords.com/album-review-blog/joe-meek-ea-i-hear-a-new-world
THE FOUNDATIONS Am I Groovin' You
https://www.keysandchords.com/album-review-blog/the-foundations-am-i-groovin-you-the-pye-anthology
DISCLAIMER
https://www.radio68.be/disclaimer/