My Generation *** The Action feat. Reg King, Reg King (solo, new release], Vietnam War Songs, Sixties Blues: Robert Mack McCormick's Field Recordings [new release] *** Sunday 27 & Tuesday 29 August 2023 ****** [Ed's Show, 2023-27]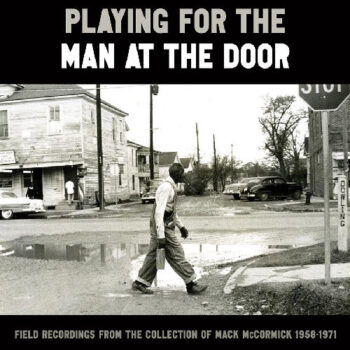 REPEATED *** The Steampacket feat. Rod Stewart, Long John Baldry, Brian Auger, Julie Driscoll, Vic Briggs, Richard Brown aka Ricky Fenson, Micky Waller; Sandy Posey [new], Southwind feat. Martin Moon, Elton John, Eddie Taylor & Floyd Jones]  *** Sunday 27 August 2023  12:00 > 04:00 hrs & Tuesday 29 August 2023  12:00 > 24:00 hrs CET *** RADIO 68: all the revolutionary sounds and voices that shaped the sixties **
LIKE our Facebook Page https://www.facebook.com/radio68Belgium
JOIN our Facebook Group 
Showtime CETime Brussels
12.00 The Action & Reg King; Blues: McCormick's Field Recordings

14.00

Steampacket, Sandy Posey, Eddie Taylor & Floyd Jones

16.00

The Action & Reg King; Blues: McCormick's Field Recordings

18.00

Steampacket, Sandy Posey, Eddie Taylor & Floyd Jones

20.00

The Action & Reg King; Blues: McCormick's Field Recordings

22.00

Steampacket, Sandy Posey, Eddie Taylor & Floyd Jones

24.00 The Action & Reg King; Blues: McCormick's Field Recordings

02.00

Steampacket, Sandy Posey, Eddie Taylor & Floyd Jones

04.00 [ENDS HERE ON MONDAY MORNING]
THE PLAYLISTS
01 MY GENERATION : (new show: 12:00, 16:00, 20:00, 24:00 and 02:00 hrs CET)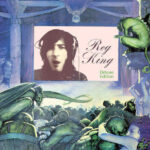 FORGOTTEN & OVERLOOKED
[V.A. Does Anybody Know I'm Here. Vietnam Through The Eyes of Black America]
THE TEMPTATIONS War
WATSON & THE SHERLOCKS Standing On the Corner
THE DELLS Does Anybody Know I'm Here.
SPECIAL:  REG KING / THE ACTION
SANDRA BARRY & THE BOYS (future The Action)
Really Gonna Shake, 1964.
SANDRA BARRY
Question; Stop! Thief; I Won't Try TO Change Your Mind (1965,1966).
THE ACTION
I'll Keep Holding On; Hey Sah Lo Ney; Baby, You've Got It (BBC Sesson with interview of Reg King); Shadows And Reflections; I See You
[The Parlophone Singles, prod. George Martin, 1965-1967 & BBC Sessions].
THE ACTION
Brain ['Rolled Gold' sessions].
REG KING
Magenta [1969 sessions, backed by The Action < Reg King -Deluxe 3CD Edition, Cherry Red, 2023].
AND ALSO
LOVE & PEACE:  THE ACTION Love Is All.
THE FIFTH AVENUE BAND  Faithful, Be Fair (LP, 1969]
02  MY GENERATION  (new show: 1300, 1700, 2100, 23:00 and 01:00 hrs CET)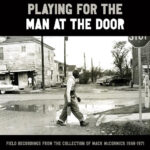 SPECIAL: V.A. PLAYING FOR THE MAN AT THE DOOR, disc1, Smithsonian, 2023
Lightnin' Hopkins, Cedell Davis, The Grey Ghost; Edwin Brister Pickens, Hop Wilson; James Tisdom, Gozy Kilpatrick, Lightnin' Hopkins, Otis Cook, The Grey Ghost.
KEEPERS OF THE BLUES FLAME
TEEGARDEN & VAN WINKLE
Bright Lights, Big City; Red-haired Woman; She Caught the Katie [But Anyhow, LP, 1969].
AND ALSO
TEE SET Early in the Morning + LOVE & PEACE with  THE IMPRESSONS People Get Ready.
03 MY GENERATION  (repeated show 14:00, 18:00, 22:00, 02:00 hrs CET)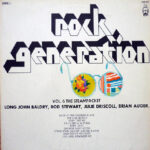 FORGOTTEN & OVERLOOKED  [<V.A. March of the Flower Children].
THE STONE PONEYS, feat. Linda Rondstadt Evergreen (pt.1)
THE BONNIWELL MUSIC MACHINE Astrologically Incompatible
GEORGY & THE VELVET ILLUSIONS Lazy.
SPECIAL:  SANDY POSEY [ < Born A Woman – The Complete MGM Recordings, Cherry Red, 2023]. SANDY POSEY
Standing in the Rain; What A Woman In Love Won't Do; You Got to Have Love To Be Happy; Single Girl.
JOE SOUTH These Are Not My People.
JOHN D. LOUDERMILK War babies.
P.F. SLOAN Sins of the Family.
OTIS REDDING  I've Been Loving You Too Long [Live in Europe].
JOE TEX Hold on to What You've Got.
LONG-PLAYTIME
SOUTWHIND (LA, feat. Moon Martin)
Got to Get Myself Together; You're Gonna Blow My Mind; Fresh As A Daisy; Hollywood Honeys [Southwind, 1968].
ELTON JOHN  Empty Sky [Empty Sky].
AND ALSO
LOVE & PEACE: SANDY POSEY: Just You, Just Me (and Love for Company).
04 MY GENERATION (repeated show 15:00, 19:00, 23:00, 03:00 hrs CET)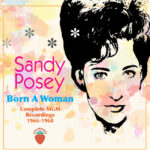 INSPIRATORS & ORIGINATORS
EDDIE TAYLOR & FLOYD JONES, feat. Big Walter Horton, Otis Spann, Fred Below
Peach Tree Blues; Bad Boy; Big Town Playboy [Masters of Modern Blues, 1967].
SPECIAL: THE STEAMPACKET
(Rod Stewart, Long John Baldry, Brian Auger, Julie Driscoll, Vic Briggs, Richard Brown aka Ricky Fenson, Micky Waller]
Back At The Chicken Shack; The In-Crowd; Baby Take Me; Can I Get A Witness; Baby, Baby; Holy Smoke; Cry Me A River; Oh Baby, Don't You Do It; Lord Remember Me.
KEEPERS OF THE BLUES FLAME
SANDY POSEY
I Can Show You Haw to Live; The Boy I Love; Hey Mister   [ < Born A Woman – The Complete MGM Recordings, Cherry Red, 2023].
AND ALSO
THE EDGAR BROUGHTON BAND
Why Can't Somebody Love Me [Wasa Wasa].
LOVE & PEACE:   J.B. LENOIR Shot on James Meredith
ACHTERGROND ** BACKGROUND 

MIJN BESPREKING / MY REVIEW
V.A. March of the Flower Children https://www.keysandchords.com/album-review-blog/various-artists-march-of-the-flower-children-the-american-sounds-of-1967
THANKS TO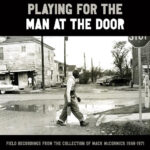 Smithsonian Folkways for: V .A. PLAYING FOR THE MAN AT THE DOOR https://folkways.si.edu/playing-for-the-man-at-the-door
Cherry Red for:
REG KING Deluxe 3CD Edition https://www.cherryred.co.uk/product/reg-king-reg-king-deluxe-3cd-edition/
SANDY POSEY [ < Born A Woman – The Complete MGM Recordings, Cherry Red, 2023] https://www.cherryred.co.uk/artist/sandy-posey/ 
Crabby Appleton https://www.cherryred.co.uk/product/crabby-appleton-go-back-the-crabby-appleton-anthology-2cd-edition/
V.A. March of the Flower Children https://www.cherryred.co.uk/product/march-of-the-flower-children-the-american-sounds-of-1967-3cd-boxset/

SHOW ID
Ed's Show, My Generation, 2023, Sunday August 27 &  Tuesday August 29 *  2023-27
DISCLAIMER
https://www.radio68.be/disclaimer/