My Generation: The Beau Brummels, The Frankfurt Scene, Privilege / The Soul Survivors, Radio Sutch Special with Deep Purple co-founder Nick Simper *** Sunday 07 & Tuesday 09 November *** [Ed's Show, 2021-44]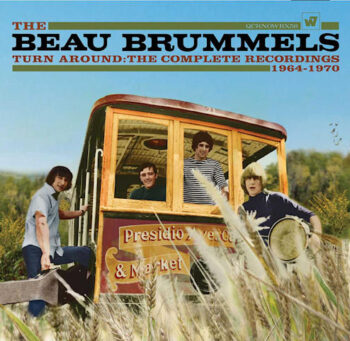 NEW SHOW: The Beau Brummels, The Frankfurt Scene, Privilege / The Soul Survivors, Radio Sutch Special with Deep Purple co-founder Nick Simper *** REPEATED  *** The Racist Rolling Stones, The Decadent Doors, The Antimilitary Steppenwolf, The Critical Yardbirds, Multicoloured Blue Mink, The Anarchistic Belfast Gypsies  ***  Sunday 07 November + Tuesday 09 November , 12:00 noon till 24:00 *** Time: CET Brussels ***  Ed's Show, 2021-44 ***
RADIO 68: all the revolutionary sounds and voices that shaped the sixties ***
LIKE & JOIN RADIO 68
Like our Page https://www.facebook.com/radio68Belgium
Join our Group https://www.facebook.com/groups/613281298696645
Showtime CETime Brussels
12.00 Beau Brummels,  Soul Survivors, Nick Simper (Radio Sutch)

14.00

Stones, Steppenwolf, Doors

16.00

 Beau Brummels,  Soul Survivors, Nick Simper (Radio Sutch)

18.00

Stones, Steppenwolf, Doors

20.00

Beau Brummels,  Soul Survivors, Nick Simper (Radio Sutch)

22.00

Stones, Steppenwolf, Doors

24.00

 

[ENDS HERE ON TUESDAY] 



24.00

Beau Brummels,  Soul Survivors, Nick Simper (Radio Sutch)

02.00

Stones, Steppenwolf, Doors

04.00 [ENDS HERE ON MONDAY MORNING]  
---
THE PLAYLISTS
NEW SHOWS 12:00, 16:00, 20:00 & 24:00 hrs CET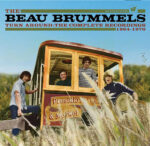 01 MY GENERATION: SPECIAL:  THE BEAU BRUMMELS
FORGOTTEN & OVERLOOKED  The Frankfurt Scene with The Skins & The Sad Sack.
SPECIAL     THE BEAU BRUMMELS
The 1965 chart Singles: Laugh Laugh (US, no. 15, promo version), Just A Little (US, no. 8), Tell Me Why (US, no. 38) + Bradley's Barn, LP, 1968 + Later Singles.
LONG-PLAYTIME
PRIVILEGE (Ex-Soul Sourvivors): Privilege, LP, 1969.
THE SOUL SURVIVORS: When The Whistle Blows Anything Goes, LP, 1967.
AND ALSO
THE SCORPIONS (UK)   Hello Josephine, Greensleeves. 
LOVE & PEACE THE MISTY WIZARDS:  It's Love (V.A. My Mind Goes High).
WORD Carnaby Street, Dolly Girls, Nozems en Brommers.
THANKS TO Cherry Red for THE BEAU BRUMMELS Turn Around: The Complete Recordings (1964 -1970) https://www.cherryred.co.uk/artist/beau-brummels/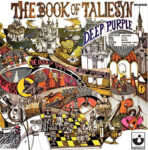 02 MY GENERATON BLUESIDE:  NICK SIMPER
QUICKSTARTER JOHN MAYALL & THE BLUESBREAKERS.
TREENITY: SAM THE SHAM & PHARAOHS.
R&B MIX:  BLUES ENGINEERS  + ALBERT COLLINS + IKE & TINA TURNER.
SPECIAL: NICK SIMPER: JOHNNY KIDD & THE PIRATES + MARSHA HUNT + DEEP PURPLE  Wring That Neck (Live Top Gear, BBC, 14 Jan. 1969) + DEEP PURPLE     Hey Bop A re-Bop (ibid.).
AND ALSO: BUDDY HOLLY
REPEATED SHOWS 14:00, 18:00, 22:00 & 02:00 hrs CET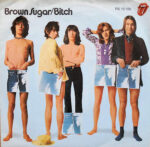 03 MY GENERATION:  THE ROLLING STONES CENSORED! 
LOVE & PEACE We Love You.
FORGOTTEN & OVERLOOKED  Under My Thumb The Who – single  (June 1967) + Please Go Home, LP Between the Buttons, 1967.
SPECIAL   The Rolling Stones censored
Let's Spend SOME TIME Together Censored, Ed Sullivan Show 15JAN1967 + Brown Sugar  Live at The Marquee, 1971 + The Spider and the Fly + 19th Nervous Breakdown + Mother's Little Helper  + Stupid Girl  + Have You Seen Your Other Baby, Standing in the Shadow? LP Got LIVE If You Want It +  Yesterday's Papers + Factory Girl + Dear Doctor + Country Honk + Brown Sugar.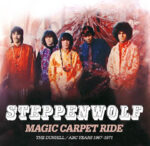 04 MY GENERATION : STEPPENWOLF 
LOVE & PEACE THE DOORS: Hello, I Love You.
FORGOTTEN & OVERLOOKED  THE DOORS [My Wild Love, Yes, The River Knows, Summer's Almost Gone = Waiting For The Sun, 1968].
SPECIAL    Steppenwolf Cherry Red re-issue.
Tighten Up Your Wig, Power Play [Early Steppenwolf; Live At The Matrix, 1967].
Draft Resister, Monster-Suicide-America [Monster, 1969].
Chicken Wolf [At Your Birthday Party, 1969].
LONG-PLAYTIME
BLUE MINK: Melting Pot (1969) + THE BELFAST GYPSIES (aka Them): The Belfast Gypsies (1967) + THE YARDBIRDS: Having A Rave Up! (1965).
FREE SPEECH:  ADRIAN MITCHELL, LEON ROSSELSON
BACKGROUND + MEER INFORMATIE
RADIO SUTCH  THE SAVAGE TREE  https://www.mixcloud.com/TheSavageTree/
My show 'The Savage Tree' brings you one hour of  the rhythm and blues by exploring the roots and branches of Screaming Lord Sutch and his Savages.
With roughly fifty line-ups of The Savages to his name, Screaming Lord Sutch was backed by dozens and dozens of artists –  and that's not counting the many guests on his recordings.  Together, they make up the huge and unique Savage Tree. In each show, we take a closer look at the rhythm and blues output by individual Savages and bands counting Savages in their ranks.  Some Savages: Vince Taylor, Alex Dmochovski, Carlo Little, Peter Parks, Matthew Fisher, Nicky Hopkins, Alan Clayson, Jim Leverton, Mick Abrahams, Cyril Davies, Geoff Everett, Richie Blackmore, Noel Redding, Neil Christian, Brian Parkinson, Brian Keith aka Brian O'Shea.
Finally, you can listen to the originators and inspirators, the British, American and European youngsters who revived the genre, and  those who've carried on till the present day.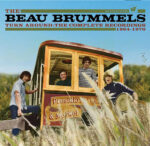 THANKS TO
Cherry Red for STEPPENWOLF Magic Carpet Ride box set
https://www.cherryred.co.uk/product/steppenwolf-magic-carpet-ride-the-dunhill-abc-years-1967-1971-8cd-box-set/
and THE BEAU BRUMMELS  BOX SET 'TURN ON' https://www.cherryred.co.uk/artist/beau-brummels/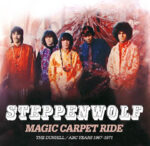 MY REVIEW / MIJN BESPREKING
http://www.keysandchords.com/album-review-blog/steppenwolf-magic-carpet-ride-the-dunhill-abc-years-1967-1971
DISCLAIMER
https://www.radio68.be/disclaimer/