My Generation: The Mindbenders On Air, 'Searcher' Tony Jackson, Tony Cuchetti and Joe Flip, David McWilliams, The Missy Sippy All Stars *** Sunday 29 & Tuesday 31 April 2020 *** [Ed'q Show, 2020-13]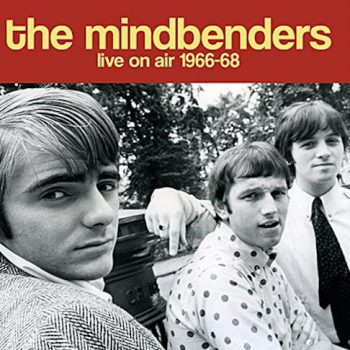 NEW SHOW: The Mindbenders On Air, 'Searcher' Tony Jackson, Tony Cuchetti and Joe Flip, David McWilliams, The Missy Sippy All Stars  feat. Olivier Vander Bauwede, Leander Vandereecken, Lajos Tauber, Vincent Slegers*** REPEATED : Ricky Nelson in the Sixties, John Mayall, Roomful Of Blues, Jefferson Airplane, Jorma Kaukonen *** Sunday 29 March 12:00 till 04:00 hrs CET Brussels + repeated  Tuesday 31 March, 12:00 till 24:00 hrs CET Brussels *** [2020-13]  ***
RADIO 68: ALL THE REVOLUTIONARY SOUNDS AND VOICES THAT SHAPED THE SIXTIES ***
---
Showtime
12.00 The Mindbenders, David McWilliams, Tony Cuchetti & Joe Flip
14.00

Ricky Nelson, John Mayall, Jefferson Airplane, Jorma Kaukonen

16.00 The Mindbenders, David McWilliams, Tony Cuchetti & Joe Flip

 

18.00

Ricky Nelson, John Mayall, Jefferson Airplane, Jorma Kaukonen

20.00 The Mindbenders, David McWilliams, Tony Cuchetti & Joe Flip

 

22.00

Ricky Nelson, John Mayall, Jefferson Airplane, Jorma Kaukonen 

24.00

 

[END OF TUESDAY SHOW]



24.00 The Mindbenders, David McWilliams, Tony Cuchetti & Joe Flip 
02.00

Ricky Nelson, John Mayall, Jefferson Airplane, Jorma Kaukonen

04.00 [END OF SUNDAY SHOW] 
---
Playlists  
 NEW SHOWS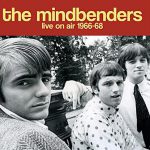 01 MY GENERATION : SPECIAL: THE MINDBENDERS On Air 
RARE, FORGOTTEN & OVERLOOKED  Tony Jackson (The Searchers) + The Hedgehoppers Anonymous.
SPECIAL  The Mindbenders live, incl. The Zombies  ('London Calling' label).
LONG-PLAYTIME David McWilliams (Days Of Pearly Spencer, 1967) + The Lovin' Spoonful (Do You Believe In Magic, 1965).
AND ALSO
LOVE & PEACE The Zombies + Battle Hymn Of The Republic Of Vietnam (Unknown)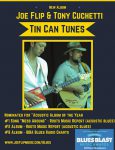 02 BLUESIDE :  SPECIAL: TONY CUCHETTI & JOE FLIP
THE ORIGINATORS & INSPIRATORS Floyd Dixon + Mose Allison.
SPECIAL:  Tony Cuchetti and Joe Flip (aka Joe Filipovich): Tin Can Tunes
KEEPERS OF THE BLUES FLAME The Missy Sippy All Stars vol. 1, feat. Olivier Vander Bauwede, Vincent Slegers, Leander Vandereecken  & Lajos Tauber.
AND ALSO   Mel Brown *** LOVE & PEACE Elvin Bishop's Big Fun Trio+ John Prine.
THANKS  TO Alligator & V2 Records Belgium for Elvin Bishop's Fun Trio + Airplay Direct for Floyd Dixon + Joe Filipovitch for 'Tin Can Tunes'.
REPEATED SHOWS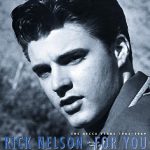 03 MY GENERATION : SPECIAL: RICKY NELSON in the Sixties
SPECIAL Ricky Nelson in the Sixties
LONG-PLAYTIME John Mayall,  Empty Rooms, 1969.
AND ALSO
Jefferson Airplane + Raymond Froggatt + Little Richard + Q65 + Otis Redding
04  BLUESIDE : SPECIAL: JEFFERSON AIRPLANE & JORMA KAUKONEN
choice tracks from Jefferson Airplane (Takes Off, Volunteers, Live Fillmore East) and  Jorma Kaukonen's new album 'Ain't In No Hurry' .
KEEPERS OF THE BLUES FLAME:  ROOMFUL OF BLUES, choice tracks from  new  album 'In a Roomful Of  Blues' .
THANKS  TO  Alligator Records and V2 Records Belgium for Roomful Of Blues + Airplay  Direct and Red House Records for Jorma Kaukonen + Airplay Direct and Alligator Records for Little Charlie & The Nightcats.

---
HIGHLIGHT ** IN DE KIJKER
JOE & TONY: TIN CAN TUNES
Tony Cuchetti and Joe Flip recently competed at the International Blues Competition in Memphis, advancing to the semi-finals. Performing over 200+ shows per year, they are becoming a very popular act around the mid-west. Joe also creates his guitars from antique gas cans (Hayburner Guitars). He uses them during his performances and recorded with them on the entire CD.  For more information, please contact:  Joe Flip info@JoeFlipmusic.com    *** https://www.joeflipmusic.com/joeandtony.html
DISCLAIMER
https://www.radio68.be/disclaimer/