My Generation: The Ricochets, Vin Cardinal, The Motions and Shocking Blue feat. Robbie Van Leeuwen + Radio Sutch: The Savage Tree with Vince Taylor's Playboys and The Beatles [Ed's Show, 2020-15]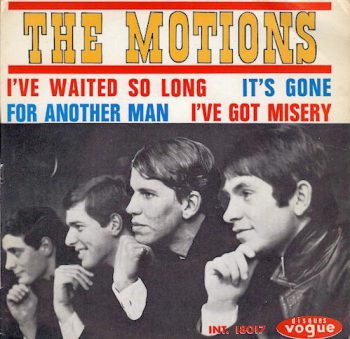 NEW SHOW: The Ricochets, Vin Cardinal, The Motions and Shocking Blue feat. Robbie Van Leeuwen +  Radio Sutch: The Savage Tree with Vince Taylor's Playboys and The Beatles*** REPEATED : Star Sponge Vision feat. Jon Povey and Twink, The Pretty Things, Gary Fletcher, The Blues Band with guests Charlie Watts, Ian McLagan, Georgie Fame, Phil May, Ian Stewart, Jo-Ann Kelly *** Sunday 12 April, 12:00 till 04:00 hrs CET Brussels + repeated  Tuesday 14 April, 12:00 till 24:00 hrs CET Brussels *** [2020-15]  ***
RADIO 68: ALL THE REVOLUTIONARY SOUNDS AND VOICES THAT SHAPED THE SIXTIES ***
---
Showtime
12.00

Motions, Shocking Blue (Robbie Van Leeuwen) * Radio Sutch (Vince Taylor's Playboys, Beatles)

14.00

Star Sponge Vision feat. Jon Povey and Twink, The Pretty Things, Gary Fletcher, The Blues Band

16.00

Motions, Shocking Blue (Robbie Van Leeuwen) * Radio Sutch (Vince Taylor's Playboys, Beatles)

18.00

Star Sponge Vision feat. Jon Povey and Twink, The Pretty Things, Gary Fletcher, The Blues Band

20.00 

Motions, Shocking Blue (Robbie Van Leeuwen) * Radio Sutch (Vince Taylor's Playboys, Beatles)

22.00

Star Sponge Vision feat. Jon Povey and Twink, The Pretty Things, Gary Fletcher, The Blues Band

24.00

 

[END OF TUESDAY SHOW]



24.00

Motions, Shocking Blue (Robbie Van Leeuwen) * Radio Sutch (Vince Taylor's Playboys, Beatles)

02.00 S

tar Sponge Vision feat. Jon Povey and Twink, The Pretty Things, Gary Fletcher, The Blues Band

04.00 [END OF SUNDAY SHOW] 
---
Playlists  
 NEW SHOWS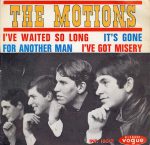 01 MY GENERATION : SPECIAL: Robbie van Leeuwen with The Ricochets, Vin & The Cardinals, The Motions, Shocking Blue
RARE, FORGOTTEN & OVERLOOKED The Dukes (NL) + The Earth (UK) + Els Talps (CAT)
SPECIAL   Robbie van Leeuwen with The Ricochets, Vin Cardinal, The Motions, Shocking Blue.
AND ALSO
LOVE & PEACE The Everly Brothers: Human Race * Herbert Marcuse  * Rare Bird + Carl Wayne & The Vikings.
THANKS TO  Cherry Red Records for The Everly Brothers (3CD Box 'Down In The Bottom') https://www.cherryred.co.uk/product/the-everly-brothers-down-in-the-bottom-the-country-rock-sessions-1966-1968-3cd/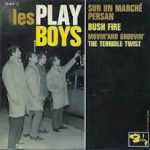 02 BLUESIDE :  SPECIAL: RADIO SUTCH The Savage Tree no. 3: Vince Taylor's Playboys
SPECIAL: Vince Taylor & His Playboys, The Playboys, Johnny Hallyday & Taj Mahal, Nero & The Gladiators
AND ALSO: Ben Joe Zeppa, The Beatles, Mose Allison, Howlin' Wolf, Nick Kendrick & The Swans, Joey Dee.
REPEATED SHOWS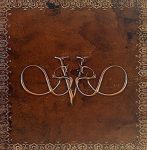 03 MY GENERATION : SPECIAL: Star Sponge Vision feat. Jon Povey and Twink
Choice tracks from 'Crowley And Me' by Star Sponge Vision + comments by Jon Povey from an exclusive Radio 68 Interview .
Star Sponge Vision feature Jon Povey and Twink, both of Pretty Things Fame.
AND ALSO
Bern Elliott and The Fenmen, feat. future Pretty Things Wally Waller and Jon Povey.
The Pretty Things, feat. Jon Povey:  tracks from S.F. Sorrow + Parachute.
THANKS TO Jon Povey and Mega Dodo Records https://www.megadodorecords.co.uk/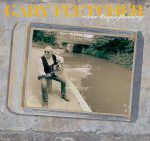 04  BLUESIDE : SPECIAL: Gary Fletcher & The Blues Band (Gary Fletcher on bass) + Guests.
SPECIAL Gary Fletcher : 'River Keeps Flowing' (new cd ) + The Blues Band feat. Gary Fletcher  with guests Charlie Watts, Jo-Ann Kelly, Phil May, Ian Stewart,  Georgie Fame, Ian McLagan  (< cd 'Be My Guest' ).
AND ALSO
LOVE & PEACE Lemon Nash: Those Drafting Blues.
Jim McCarty & Friends 2: Live At Callahan's, feat. Tommy Castro +  Koko Taylor (Force Of Nature, 1993).
THANKS  TO Gary Fletcher, Dave  Hill of Tenacity Music PR and Repertoire Records for Gary Fletcher https://www.garyfletchermusic.net/ + Airplay Direct for Lemon Nash and Jim McCarty + Airplay Direct and Alligator Records for Koko Taylor.

---
HIGHLIGHT ** IN DE KIJKER
RADIO SUTCH
Between 2015 and 2018 I produced  and presented 51 shows for the revived pirate station RADIO SUTCH, the brainchild of  English eccentric Screaming Lord Sutch. Each episode highlights a particular member of Screaming Lord Sutch's backing group The Savages, of which dozens of line-ups are documented. Sutch was usually backed by younger musicians and some Savages became famous: Jimmy Page, Ritchie Blackmore, Neil Christian, Noel Redding, Mick Abrahams, etcetra.
You can listen to ALL 51 episodes here: https://www.mixcloud.com/TheSavageTree/
DISCLAIMER
https://www.radio68.be/disclaimer/