My Generation's … Alive & Kicking *** The Rolling Stones: Hackney Diamonds, entire album; Dave Berry feat. Alan Clayson: Hostage to the Beat, 1987, entire album; Long John Baldry: Boys in the Band, 1980, choice tracks *** Monday 06 Nov. 2023 *** [Ed's Show, 2023-05]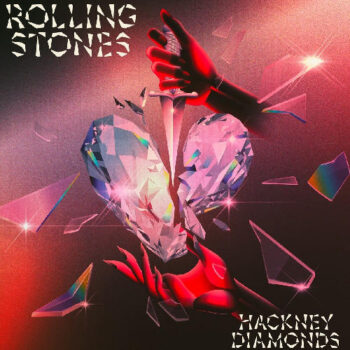 REPEATED SHOW:  *** New releases by Stray, Kevin Ayers, Terry Reid with The Cosmic Derelicts, Kala, Soft Machine, The Magpie Arc feat. Martin Simpson & Also Quintessence, Patto *** Monday 06 November  2023, 12 noon till 04:00  *** Time: CET Brussels ***  Ed's Show,  no. 010, 2023-05 ***
RADIO 68: all the revolutionary sounds and voices that shaped the sixties ***
Showtime CETime Brussels, Paris, Berlin
12.00 Rolling Stones; Dave Berry, Long John Baldry
14.00 Stray, Kevin Ayers, Terry Reid, Kala, Rekinked
16.00 Rolling Stones; Dave Berry, Long John Baldry
18.00 Stray, Kevin Ayers, Terry Reid, Kala, Rekinked
20.00 Rolling Stones; Dave Berry, Long John Baldry
22.00 Stray, Kevin Ayers, Terry Reid, Kala, Rekinked
[TUESDAY SHOW ENDS  AT 24.00]
24.00 Rolling Stones; Dave Berry, Long John Baldry
02.00 Stray, Kevin Ayers, Terry Reid, Kala, Rekinked
04.00 [SUNDAY SHOWS ENDS AT 04.00]
THE MUSIC
NEW SHOW : 12:00, 16:00, 20:00, 24:00 hrs CET
HOUR 1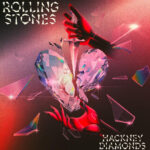 THE ROLLING STONES
Hackney Diamonds, cd, 2023, part 1
Angry; Get Close feat. Elton John; Depending on You; Bite My Head Off feat. Paul McCartney; Whole Wide World; Dreamy Skies.
DAVE BERRY feat. ALAN CLAYSON
Hostage to the Beat, LP, Butt Records, 1987, part 1
Searchlight; Love From Johnny; Heart Of Stone; Love Is A Killer; Bring My Cadillac Back; God Bless The Child.
LONG JOHN BALDRY
Boys in the Band, LP, Quality Records, 1980, choice tracks
Crazy Lady, Small Talk, Boys in the Band, Just A Smile.
HOUR 2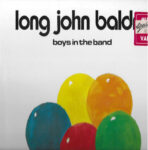 THE ROLLING STONES
Hackney Diamonds, cd, 2023, part 2
Mess It Up; Live by the Sword feat.  Elton John & Bill Wyman; Driving Me Too Hard; Tell Me Straight; Sweet Sounds of Heaven, feat. Lady Gaga en Stevie Wonder; Rolling Stone Blues.
DAVE BERRY feat. ALAN CLAYSON
Hostage to the Beat, LP, Butt Records, 1987, part 2:
Mountains Of The Moon; On The Waterfront; My Baby Left Me; For A Knight To Win His Spurs; Boppin' The Blues; Tracks Of My Tears.
LONG JOHN BALDRY
Boys in the Band, LP, 1 Quality Records, 1980, choice tracks
See What Love Can Do; End of Another Day; Together.
REPEATED SHOW : 14:00, 18:00, 22:00, 02:00 till 04:00 hrs CET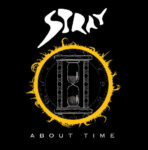 HOUR 1
THE MAGPIE ARC
Pans of Biscuits; The Cutty Wren; Jack Frost [Glamour in the Grey, 2023].
THE COSMIC DERELICTS feat. Terry Reid
December to May; She Told Me; Time Only Tells [Bergenfield Blues, 2023].
KALA, feat. former Quintessence vocalist Phil 'Shiva' Jones
Blue Law; Warm Lovin' [Tumbleweed Dreams, 2021].
STRAY, feat. Del Bromham & Peter Dyer
Shout; Raise Your Hands [About Time, 2023].
GRAHAM NASH
Right Now [2023].
HOUR 2
KEVIN AYERS with Peter 'Ollie' Halsall
Another Rolling Stone; Another Saturday Night; Night Fighters [Falling Up, 1988, re-release, 2023].
SOFT MACHINE
Other Doors [Other Doors, 2023].
PATTO, feat. Peter 'Ollie' Halsall
Air Raid Shelter [Hold Your Fire, 1971]
THE FLOWER MACHINE; BERTLING / ROBERTSON; CRYSTAL JACQUELINE & ICARUS PEEL; THE TUBEHEADS:
See My Friends; Do You Remember Walter; Shangri-La; I Need You [Rekinked].
QUINTESSENCE
Cosmic Surfer [Self, 1972]; Nothing Hill Gate [In Blissful Company, 1969].
STRAY
Son of the Father; Nature's Way [Suicide, 1971]
AND ALSO
LOVE & PEACE:   JIM McCARTY Breath of the Wind.
DE GEDACHTEN ZIJN VRIJ:  Amsterdam Kabouterstad (Roel van Duijn).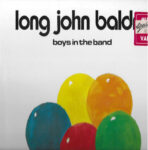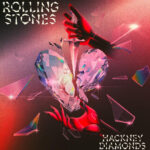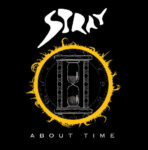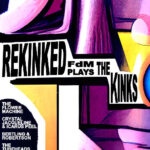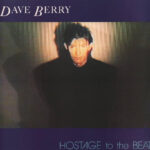 REVIEW / BESPREKING
THANKS TO
*** Dave Hill at Tenacity PR https://www.tenacitypr.co.uk/ for:
Jim McCarty https://www.tenacitypr.co.uk/single-post/jim-mccarty-breath-of-the-wind-exclusive-dl-single-from-the-yardbirds-drummer-singer-songwriter ; The Magpie Arc [https://themagpiearc.com/]; The Cosmic Derelicts https://www.tenacitypr.co.uk/single-post/cosmic-american-derelicts-terry-reid-features-on-25th-anniversary-album-bergenfield-blues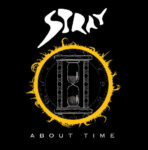 *** Peter Muir of SingSong www.singsongmusic.com for Stray http://www.straytheband.co.uk/
*** Cherry Red / Esoteric for Kevin Ayers https://www.cherryred.co.uk/product/kevin-ayers-falling-up-cd-edition/
*** Fruits de Mer for Rekinked https://www.fruitsdemerrecords.com/rekinked.html
Cherry Red for TWILIGHT ROAD https://www.cherryred.co.uk/artists/twilight-road/
Pete Feenstra for Mick Pini and Audio 54 https://www.facebook.com/pete.feenstra
NYLON Union for Nylon Union https://www.facebook.com/nylonunion/
Cherry Red for STRAWBS https://www.cherryred.co.uk/product/strawbs-the-magic-of-it-all-cd-edition/
SingSong for Mick Grabham www.singsongmusic.com
OVER DIT PROGRAMMA * ABOUT THIS SHOW MY GENERATION 's ALIVE & KICKING
NEDERLANDS
IN "MY GENERATION 's ALIVE & KICKING", DRAAIEN  WE MUZIEK VAN HET EINDE VAN DE JAREN ZEVENTIG TOT VANDAAG, GEBRACHT  DOOR ARTIESTEN DIE VOOR HET VOETLICHT TRADEN IN DE JAREN ZESTIG of HET BEGIN VAN DE  JAREN ZEVENTIG. DAARNAAST BESTEDEN WE AANDACHT AAN JONGERE GENERATIES DIE AANTONEN DAT "MY GENERATION" SPRINGLEVEND IS!
ENGLISH
IN  'MY GENERATION 's ALIVE AND KICKING' WE PLAY  MUSIC FROM THE LATE SEVENTIES TILL THE PRESENT DAY –  BY ARTISTS WHO STARTED OUT IN THE SIXTIES AND THE EARLY SEVENTIES. WE ALSO FEATURE YOUNGER GENERATIONS WHOSE MUSIC SHOWS THAT 'MY GENERATION'  is still ALIVE AND KICKING.