MY GENERATION's ALIVE & KICKING with Steamhammer [new album, special with interview], Armageddon, Jefferson Starship, The Company of Snakes, Buddy Guy [new album], Ray and Dave Davies , Ron Wood, Keith Richards *** Sunday 06 & Tuesday 08 November 2022 *** [Ed's Show, no. 5] 2022-05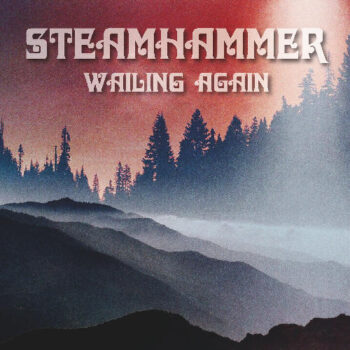 NEW SHOW: Steamhammer [new album, special with Martin Pugh interview], Armageddon, Jefferson Starship, The Company of Snakes, Ray and Dave Davies, Ron Wood, Keith Richards, Buddy Guy (new album) ***  REPEATED SHOW: Jeff Beck, Stevie Wonder, Iain Matthews [new album], Richard Thompson, Colosseum [new album], Clem Clempson, Dave Kelly, The Hamburg Blues Band  *** Sunday 06 November 12 noon till 04:00 + Tuesday 08 November 2022,  12:00 noon till 24:00 *** Time: CET Brussels ***  Ed's Show,  no. 5 / 2022-04  ***
RADIO 68: all the revolutionary sounds and voices that shaped the sixties ***
LIKE & JOIN RADIO 68
Like our Page https://www.facebook.com/radio68Belgium
Join our Group https://www.facebook.com/groups/613281298696645
Showtime CETime Brussels, Paris, Berlin
12.00 Steamhammer, Jefferson Starhip, Ray & Dave Davies
14.00 Colosseum, Arthur Brown, Clem Clempson
16.00 Steamhammer, Jefferson Starhip, Ray & Dave Davies
18.00 Colosseum, Arthur Brown, Clem Clempson
20.00 Steamhammer, Jefferson Starhip, Ray & Dave Davies
22.00 Colosseum, Arthur Brown, Clem Clempson
[TUESDAY SHOW ENDS  AT 24.00]
24.00 Steamhammer, Jefferson Starhip, Ray & Dave Davies
02.00 Colosseum, Arthur Brown, Clem Clempson
04.00 [SUNDAY SHOWS ENDS AT 04.00]
THE MUSIC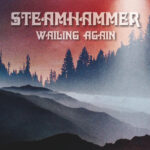 NEW SHOW : 12:00, 16:00, 20:00, 24:00 hrs CET
HOUR 1
Exclusive interview with MARTIN PUGH of Steamhammer about Steamhammer's new album 'Wailing Again'.
LOVE & PEACE  Steamhammer: Man in the Blue Suede Shoes (Megan's Song).
STEAMHAMMER
Junior's Wailing, Twenty-Four Hours [cd Wailing Again, 2022].
ARMAGEDDON
Paths and Planes and Future Gains (LP Armageddon, 1975].
STEAMHAMMER
Wailing Again, Wouldn't Have Thought, Fool for You [cd Wailing Again, 2022].
HOUR 2
JEFFERSON STARSHIP, feat. Pete Sears of Steamhammer
Red Octopus, 1975 [ I Want to See Another World, Sandalphon].
THE COMPANY OF SNAKES, feat. John Lingwood of Steamhammer
Here They Go Again, cd, 2001 + Burst the Bubble, cd, 2002 [Since You've Been Gone, Is This Love].
BUDDY GUY
The Blues Don't Lie, cd, 2002 [King Bee, Follow the Money, What's Wrong with That].
DAVE DAVIES
AFL1-2603, cd, 1980 [Run, The World Is Changing Hands, Nothing More To Lose].
RAY DAVIES
Americana, cd, 2017 + Americana Act II, cd, 2018  [Muswell Kills, I've Heard  That Beat Before] + Other People's Lives, 2005 [All She Wrote].
RON WOOD & ANDREA CORR (live 2001): Oh la la.
KEITH RICHARDS & JAMES COTTON
Little Red Rooster (Rehearsal for the Hubert Sumlin Benefit, 2022)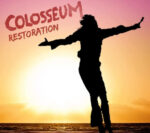 REPEATED SHOW : 14:00, 18:00, 22:00, 02:00 till 04:00 hrsCET
CLEM CLEMPSON, ARTHUR BROWN
HOUR 1
STEVIE WONDER with Jeff Beck: Superstition [Rock and Roll Hall Of Fame, 2009].
JEFF BECK: Apache, Sleepwalker.
DAVE KELLY BAND feat. Gary Fletcher, Rob Townsend, Lou Stonebridge: Mind in A Glass, LP, 1984 [Still Believe in You, Waiting for Bessie, Mais Oui, Just Shouldn't Be That]
DAVE KELLY: Return To Sender, single, 1981.
THE HAMBURG BLUES BAND, feat. Clem Clempson and ARTHUR BROWN: Don't Let Me Be Misunderstood, I Put A Spell on you, live in Germany 2011 ,2012.
ARTHUR BROWN: Long Long Road, CD 2022 [Long long road, I Like Games, Going Down].
HOUR 2
CLEM CLEMPSON, feat. Chris Farlowe, Maggie Bell: In the Public interest, Repertoire CD, 2013.
COLOSSEUM, feat. Clem Clempson, Mick Clarke, Nick Steed, Chris Farlowe: Restoration, Repertoire 2022 [First In Line, Hesitation, Need Somebody].
IAIN MATTHEWS & The Salmon Smokers: Fake Tan, Continental Song City, 2022 [Threw My Hat In [new], Reno Nevada [never recorded before].
RICHARD THOMPSON: Live at Rock City, Nottingham, 1986 [Wall of Death, Shoot Out the Lights*.
AND ALSO: LOVE & PEACE IAIN MATTHEWS & The Salmon Smokers: Woodstock (Fake Tan  2022, Continental Song City) + Del Shannon: Callin' Out My Name (2CD Essential)  + Joan Baez & Maxime Le Forestier:  Le temps des Cerises.
ACHTERGROND / MORE INFO
Steamhammer website https://steamhammer.com/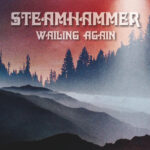 THANKS TO
Dave Hill of Tenacity PR and MIG Records for Steamhammer's 'Wailing Again', MIG, 2022 +  Martin Pugh for a wonderful  conversation + Continental Record Services (CRS) for Iain Matthews & The Salmon Smokers * Store For Music (SFM) for Richard Thompson.
OVER DIT PROGRAMMA * ABOUT THIS SHOW MY GENERATION 's ALIVE & KICKING
NEDERLANDS
IN "MY GENERATION 's ALIVE & KICKING", DRAAIEN  WE MUZIEK VAN HET EINDE VAN DE JAREN ZEVENTIG TOT VANDAAG, GEBRACHT  DOOR ARTIESTEN DIE VOOR HET VOETLICHT TRADEN IN DE JAREN ZESTIG of HET BEGIN VAN DE  JAREN ZEVENTIG. DAARNAAST BESTEDEN WE AANDACHT AAN JONGERE GENERATIES DIE AANTONEN DAT "MY GENERATION" SPRINGLEVEND IS!
ENGLISH
IN  'MY GENERATION 's ALIVE AND KICKING' WE PLAY  MUSIC FROM THE LATE SEVENTIES TILL THE PRESENT DAY –  BY ARTISTS WHO STARTED OUT IN THE SIXTIES AND THE EARLY SEVENTIES. WE ALSO FEATURE YOUNGER GENERATIONS WHOSE MUSIC SHOWS THAT 'MY GENERATION'  is still ALIVE AND KICKING.
DISCLAIMER
https://www.radio68.be/disclaimer/