Rock On! Wednesday, 20 january – Arbeit Macht Frei (Area, Osanna, Perigeo, New Trolls, Blocco Mentale, De De Lind)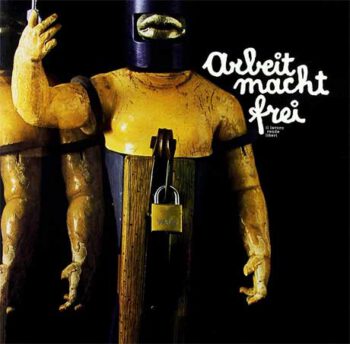 Psychedelic, heavy, prog and more innovating sounds spanning the late 60s and the early 70s – Wednesday December 23rd. Dan's pick of the week: Area (Arbeit Macht Frei), Osanna (L'Uomo), Perigeo (Abbiamo tutti un blues da piangere), New Trolls (Concerto Grosso Per 1), Blocco Mentale (Poa) & De De Lind (Io Non So Da Dove Vengo E Non So Dove Mai Andrò, Uomo È Il Nome Che Mi Han Dato).
Arbeit macht frei is het debuutalbum van de Italiaanse jazz rockband Area. De muziek is verbazingwekkend anders en wonderbaarlijk complex. Een zeer geëngageerde plaat en die tot de top van de Italiaanse progressieve rock in de jaren zeventig moet gerekend worden.
Prog Archives review: "These guys are at the top, so far. I just love Stato's voice with its twists and turns, bellows and warbles, he flys all over the place. And so does the music! The saxs takes the lead on most of the songs, but don't dispare, all the important prog elements are there but you must have an open mind, this is definately not BANCO, PFM or any of the multitude of Italian one shots.
These guys have an agenda, left wing politics on top of some of the tightest grooves that ever came out of Europe. Watch out Miles, you have some competition! Oh, and by the way, if you listen closely during the title song you'll hear some GENTLE GIANT from their jazzy first album. Being their first album, I tend to think there's not enough of Stato, but don't let discourage you. This is a must-have Italian prog album of the absoulte highest order."
Wednesday January 20th, 12:00 noon CET Brussels – 11 a.m. GMT London. Repeated: 16:00 & 20:00 hrs CET Brussels, 3 p.m. & 7 p.m. GMT London
Ends: 12 midnight CET Brussels, 11 p.m. GMT London.