Sixties Albums Only: Long-playtime *** Monday 11 Sept. 2023 ***Sly & The Family Stone [Dance To The Music, 1968], Van Morrison [Blowin' Your Mind, 1967], Spooky Tooth [All About, 1968], The Hello People [1968], James Taylor [1968], Jerry Lee Lewis [The Mercury Years], Ian & Sylvia [The Vanguard Years], Marvin Gaye [M.P.G., 1969] *** [Ed's Show, 2023-31]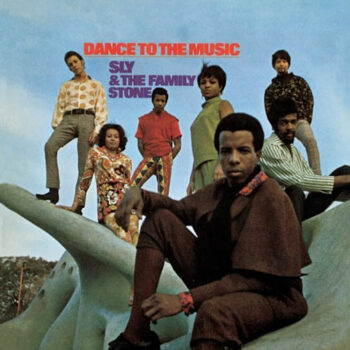 REPEATED SHOW ***  UNcensored: The Rolling Stones [Beggar's Banquet], The Deviants [Ptoof!; Disposable], David Peel & The Lower East Side [Have A Mariahuana], The Doors, Jim Morrisson Arrested, Tom Lehrer, Ton Steine Scherben *** Monday 11 September 2023,  12:00 noon till  04:00 in the morning *** Time Zone CET Brussels, Paris, Berlin *** [2023-31, no. 272 = 2021-37]
RADIO 68: ALL THE REVOLUTIONARY SOUNDS AND VOICES THAT SHAPED THE SIXTIES 
---
LIKE & JOIN RADIO 68
Like our Page https://www.facebook.com/radio68Belgium
Join our Group https://www.facebook.com/groups/613281298696645
Showtime CETime Brussels 
12:00 Sly & Family Stone, Hello People, Spooky Tooth, Marvin Gaye

14:00

UNcensored: Rolling Stones, The Deviants, David Peel

16:00

Sly & Family Stone, Hello People, Spooky Tooth, Marvin Gaye

18:00

UNcensored: Rolling Stones, The Deviants, David Peel



20:00

Sly & Family Stone, Hello People, Spooky Tooth, Marvin Gaye

22:00

UNcensored: Rolling Stones, The Deviants, David Peel

24:00 Sly & Family Stone, Hello People, Spooky Tooth, Marvin Gaye

02:00

UNcensored: Rolling Stones, The Deviants, David Peel

04:00

Show Ends Here     
01 NEW SHOW: 12:00, 16:00, 20:00, 24:00 hrs CET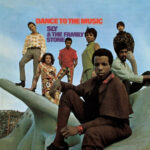 SLY & FAMLY STONE, SPOOKY TOOTH, HELLO PEOPLE
HOUR 1
VAN MORRISON Blowin' Your Mind, LP,  1967.
SPOOKY TOOTH All About, LP, 1968.
SLY & THE FAMILY STONE Dance To The Music, LP, 1968.
HOUR 2
THE HELLO PEOPLE The Hello People, LP, 1968, side A.
JAMES TAYLOR James Taylor, LP, 1968.
JERRY LEE LEWIS The Mercury Years 1963-1968.
IAN & SYLVIA The Vanguard Years, 4CD, 1962-1967.
MARVIN GAYE M.P.G., LP, 1969.
02 REPEATED SHOW: 14:00, 18:00, 22:00, 02:00 hrs  CET;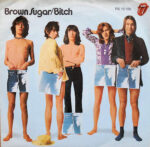 HOUR 1
THE ROLLING STONES  Beggars Banquet, tracks 1-5, LP, 1968.
THE DEVIANTS  Ptoof!, LP, 1967 + Disposable, LP, 1968.
DAVID PEEL & THE LOWER EAST SIDE Have A Marijuana, LP, 1968.
THE DOORS & JIM MORRISON's ARREST in NEW HAVEN 9 December 1967.
HOUR 2
THE ROLLING STONES Beggars Banquet, tracks 6-10, LP, 1968.
TOM LEHRER In Concert.
TON STEINE SCHERBEN Keine Macht Für Niemand.
AND ALSO
LOVE and PEACE THE BEATLES: The Ballad Of John and Yoko + FREE SPEECH  Pete Seeger,  John Lennon.
ACHTERGROND ** BACKGROUND


DISCLAIMER
https://www.radio68.be/disclaimer/