60s Albums-Only Radio: Long-playtime *** The Aerovons [Resurrection], Mad River, Stone Country, Aquaturbia [Psychedelic Drugstore], Amazing Blondel *** Monday 07 Feb. 2022 *** [Ed's Show, 2022-05]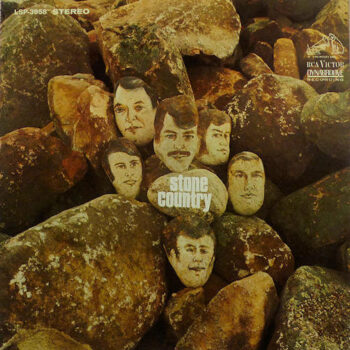 NEW SHOW: The Aerovons [Resurrection], Mad River, Stone Country, Aquaturbia [Psychedelic Drugstore], Amazing Blondel *** REPEATED SHOW Back to February 1968 with Tomorrow [entire album], Peter Green's Fleetwood Mac [entire 1st album], Fairport Convention feat. Judy Dyble, John Lennon & Plastic Oz Band *** Monday 07 Feb. 2022, 12:00 noon till  04:00 in the morning *** Time Zone CET Brussels, Paris, Berlin *** [2022-05 = 2018-07, no. 207] ***
RADIO 68: ALL THE REVOLUTIONARY SOUNDS AND VOICES THAT SHAPED THE SIXTIES 
---
LIKE & JOIN RADIO 68
Like our Page https://www.facebook.com/radio68Belgium
Join our Group https://www.facebook.com/groups/613281298696645
Showtime CETime Brussels 
12:00 Mad River, Stone Country, Aquaturbia, Amazing Blondel

14:00

Tomorrow, Fleetwood Mac, Fairport Convention

16:00

Mad River, Stone Country, Aquaturbia, Amazing Blondel

18.00

Tomorrow, Fleetwood Mac, Fairport Convention

20:00

Mad River, Stone Country, Aquaturbia, Amazing Blondel

22:00

Tomorrow, Fleetwood Mac, Fairport Convention

24:00

Mad River, Stone Country, Aquaturbia, Amazing Blondel

02:00

Tomorrow, Fleetwood Mac, Fairport Convention

04:00 Show Ends Here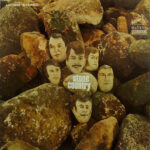 01 NEW SHOW:  MAD RIVER, STONE COUNTRY
THE AEROVONS: Resurrection (LP recorded 1969, US group, UK release cd 2003) **
MAD RIVER: MAD RIVER,  USA,  1968 ***
STONE COUNTRY: STONE COUNTRY,  USA, 1968 ***
AGUATURBIA: PSYCHEDELIC DRUGSTORE ***
AMAZING BLONDEL: LP, 1970 **
AND ALSO:  JACK WHITE, THE MONKS *** WORD & POETRY: Antiwar Poetry by Bill Ehrhart and John Musgrave  + antiwar song by John Denver  ***
02 REPEATED SHOW: BACK TO FEBRUARY 1968
TOMORROW feat. Keith West, Twink, Steve Howe, John Junior Wood: TOMORROW (entire album) ***
PETER GREEN's FLEETWOOD MAC:  FIRST ALBUM:  entire album (with a few alternate takes)  ***
FAIRPORT CONVENTION; first album,  feat. Judy Dyble, Richard Thompson,  Simon Nicol, Ashley Hutchings ; produced by Joe Boyd; Tracks 1-6.
JOHN LENNON (Do the Oz) and BILL ELLIOTT AND THE PLASTIC OZ BAND (single).
HIGHLIGHT ** IN DE KIJKER
THE AEROVONS
"The Aerovons returned to London in March the following year to record at the Abbey Road studio – at the same time as the Beatles were recording the album Abbey Road. "They were forever sneaking off to have their pictures taken with Beatles equipment," remembers Alan Parsons, who engineered both albums.
The Beatles would often ask how Resurrection was progressing and were always on hand for advice. "If I had a guitar sound question I could always ask George," says Hartman. "But John wasn't so approachable. I mean, he probably was but I didn't feel like bugging him. He was always with Yoko, every second. He'd go into the bathroom and she'd lean against the wall and wait for him to come out."
The Aerovons couldn't help being inspired by their heroes – but they are more than Beatles soundalikes. On Resurrection they created a magic, melancholy cobweb of sound, drenched in cellos, the cries of seagulls and even Big Ben chimes. "The buzz around Abbey Road was that these guys are really good," says Parsons. "I remember thinking, 'My God, they really have a chance to be the next Beatles.' Everybody at the label thought that." Quoted from / All Rights Reserved: https://www.theguardian.com/music/2003/jul/16/artsfeatures.popandrock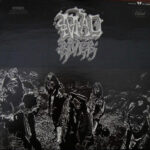 MAD RIVER
"Our political colours were amplified by our friendships with some of the radical poets and thinkers of the times.  Richard Brautigan, The Diggers, Allen Ginsberg, Lenore Kandell,  Peter Berg, Carl Ogelsby-  all of them played a part in forming our music.  It was  crucible of alternative culture and we appreciated the new perspectives on old news that was evolving.  One of my favourite gigs was at University of California in Santa Barbara.  We were the music  part of an evening of poetry by "Poets Against the War in Vietnam".  That pretty much placed us where we wished to be in the spectrum of culture of the time.  We were less of a dance band than an expression of a young, rebellious, state of mind.  Being from a liberal college, we also appreciated the fusion of art and politics that was happening." Quoted from / All Rights Reserved: http://www.psychedelicbabymag.com/2014/03/mad-river-interview-with-rick-bockner.html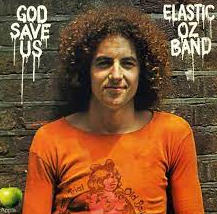 OZ and the obscenity trial
THE "obscene" cover is here https://en.wikipedia.org/wiki/Schoolkids_Oz#/media/File:Oz_Mag_Number_28.png
"The archive has been made available "for historical and research importance". And, presumably, for anyone who wants to have a nosy at the infamous Schoolkids issue, which was edited by 20 teenagers and features a Rupert Bear montage that resulted in Oz's editors – Neville, Jim Anderson and  Felic Dennis – being charged with "conspiracy to corrupt public morals". The six-week trial became the biggest culture war of the time. (…) All of which is contained in the colourful pages of the magazine (colourful apart from when they were broke and had to publish in black and white). "To see it online from beginning to end is to see everything the 60s produced – gay liberation, feminism, sex, the pill, acid, rock music, Vietnam," Anderson says. "Everything the establishment hated was in Oz." (Quoted from, all rights reserved: https://www.theguardian.com/media/shortcuts/2016/mar/06/return-oz-most-controversial-magazine-60s-goes-online
http://counterculture.wikia.com/wiki/Oz_Magazine_Trial
RADIO 68 PLAYS JOHN LENNON (Do the Oz) and BILL ELLIOTT AND THE PLASTIC OZ BAND (single).  Lennon supported OZ openly.
 DISCLAIMER:  https://www.radio68.be/disclaimer/