60s Albums Only Radio: Long-playtime with Rod Stewart [An Old Raincoat], Smokey Robinson & The Miracles [Going To A Go-Go], Status Quo [Picturesque Matchstickable Messages], The Outsiders USA [Time Won't Let Me], Sandy Posey [Born To Be Hurt], Ralph McTell [My Side Of Your Window] *** Monday 09 May 2022 *** [Ed's Show, 2022-17]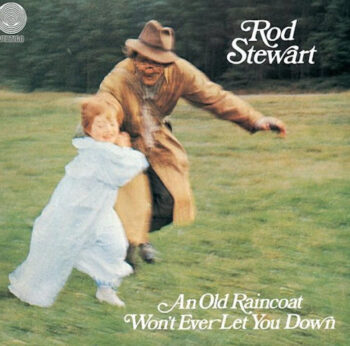 NEW SHOW: Back To 1969 with Rod Stewart [An Old Raincoat], Smokey Robinson & The Miracles [Going To A Go-Go], The Outsiders USA [Time Won't Let Me], Status Quo [Picturesque Matchstickable Messages], Sandy Posey [Born To Be Hurt], Ralph McTell [My Side Of Your Window]  *** REPEATED SHOW Made in Holland: The Shoes [Wie The Shoes Past], Sandy Coast [From The Workshop – entire LP], ZZ & De Maskers [1965], The Motions [Electric Baby], The Rob Hoeke R&B Group [Save Our Souls] ***  Monday 09 May  2022, 12:00 noon till  04:00 in the morning *** Time Zone CET Brussels, Paris, Berlin *** [2022-16 = 2018-38] *** no. 219
RADIO 68: ALL THE REVOLUTIONARY SOUNDS AND VOICES THAT SHAPED THE SIXTIES 
---
LIKE & JOIN RADIO 68
Like our Page https://www.facebook.com/radio68Belgium
Join our Group https://www.facebook.com/groups/613281298696645
Showtime CETime Brussels 
12:00 Rod Stewart, Status Quo, Outsiders

14:00

Made In Holland: Shoes, Motions, Sandy Coast

16:00

Rod Stewart, Status Quo, Outsiders

18.00

Made In Holland: Shoes, Motions, Sandy Coast

20.00 Rod Stewart, Status Quo, Outsiders

22:00

Made In Holland: Shoes, Motions, Sandy Coast

24:00

Rod Stewart, Status Quo, Outsiders

02:00

Made In Holland: Shoes, Motions, Sandy Coast

04:00 Show Ends Here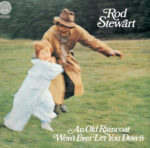 01 NEW SHOW: Back in 1969… Rod Stewart, The Status Quo, Ralph McTell + The Outsiders
LOVE, PEACE & UNDERSTANDING
THE YOUNGBLOODS: Dreamer's Dream (Earth Music, 1967).
LONGPLAYERS
ROD STEWART: An Old Raincoat Won't Ever Let You Down, 1969: entire album.
SMOKEY ROBINSON & THE MIRACLES: Going To A Go-Go, 1964, choice tracks.
RALPH McTELL:  My Side Of Your Window, 1969, choice tracks.
THE STATUS QUO: Picturesque Matchstickable Messages From The Status Quo, 1969, choice tracks.
SANDY POSEY: I Take It Back, 1967, choice tracks.
THE OUTSIDERS (US): Time Won't Let Me, 1966, A-side
WORD & FREE SPEECH: Ralph McTell (Factory Girl,  Blues in More Than 12 Bars), Derroll Adams, Tanks in Prague, Ho Ho Ho Chi Minh street slogan.
02 REPEATED SHOW: MADE IN HOLLAND
THE SANDY COAST: From The Workshop, 1968, side A.
THE MOTIONS: Electric Baby, 1969, side A.
THE SANDY COAST: From The Workshop, 1968, side B.
THE SHOES: Wie The Shoes past, 1967, side A
ZZ & DE MASKERS: ZZ & De Maskers:  1965, choice tracks.
THE ROB HOEKE R&B GROUP: Save Our Souls (1967) + Celsius 232,8 (1968).
LOVE, PEACE & UNDERSTANDING Malvina Reynolds, Maggie Bell
WORD & FREE SPEECH Simon & Garfunkel
WOORD: Marcel Van Maele, Simon Vinkenoog & Bo's Art Trio
ACHTERGROND ** BACKGROUND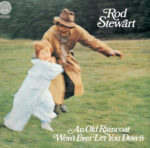 ROD STEWART: An Old Raincoat Won't Ever Let You Down
Rod Stewart has released a new album, almost fifty years after his debut on Vertigo with "An Old Raincoat Won't Ever Let You Down". By that time, Stewart had been in a number of short-lived groups which featured future stars Julie Driscoll, Brian Auger and Long John Baldry. His venture with Jeff Beck would also prove to be short-lived, though it would bring him fame and lead to a creative partnership with The Jeff Beck Group's bass-player Ron Wood. Stewart kept developing solo projects (mainly in the studio) alongside his engagement in The Faces. The break-up of this band, would also be the real start of Stewart's international  breakthrough – embracing disco, Christmas songs and evergreens and, regretfully, abandoning his stunning earlier work.  His first LPs reveal a great singer with a unique capacity of interpreting songs.   By Eddy Bonte
"I know what you're thinking – Rod Stewart? And I agree; a Stewart album would normally be the last thing I'd listen to, much less recommend. But this, his first solo LP, comes highly recommended for all those into the heavy acoustic rock groove of the Stones's Beggars Banquet; in fact, this album could easily be re-titled "Beggars Banquet II" — even the cover follows the original "RSVP" Beggars Banquet sleeve. (And to make the Stones similarity more obvious…it features Ron Wood on guitar, years before he replaced Mick Taylor.) An ancient issue of Rolling Stone informed me of the LP. Greil Marcus raved about it in his Feb 7, 1970 review, even claiming it was the only album of late '69 (other than Let It Bleed) which picked up the mantle laid down by Beggars Banquet. Marcus is one of those reviewers who, analytical as he can be, I've always respected, mostly because he was one of the very few critics who praised Skip Spence's Oar…back when it was originally released. (…).
"Street Fighting Man" opens the record, and it's a great song, not just a great cover. It starts off all heavy acoustic rock, pounding drums, pedal steel guitar, banging piano, and an acoustic guitar riffing away. Stewart's vocals lack the vitriol of Jagger; he instead sings with the raspy wail we know so well. A brief bass solo and it's back into the groove, here a bit fatter than the proto-punk of the Stones original. An electric guitar pops up for an extended jam session in the middle; you think the song's over much too abruptly, but then it picks back up – from what was the beginning of the Stones original. "Everywhere I hear the sound of marching, charging feet, boy," wails Rod on multi-tracked vocals, and you can't deny the power. Another bass solo, then things get real weird…a treated piano begins to play the opening chords of that psychedelic Stones classic, "We Love You!" What must this have sounded like in the back-to-the-roots era of late 1969?".
Quoted from / All Rights Reserved https://www.headheritage.co.uk/unsung/review/1730/ Review by  Joe Kenney
SANDY COAST: FROM THE WORKSHOP
Sandy Coast started as a skiffle Group in Voorburg, Holland, 1961. Notwithstanding the many merits of the other group members, Sandy Coast was the brainchild of composer, singer and multi-instrumentalist Hans Vermeulen (1947-2017). As a pop group, they excelled in nice, harmonic, classic songs, such as We'll Meet Again (no. 30, 1966), Sorry She's Mine (no. 40), A Girl Like You ( no. 28),  And Her Name Is…Amy (no. 22), I See Your Face Again (no. 12, 1968) and True Love, That's A Wonder (no. 3, 1971). Amazingly, they never broke the Top Ten in the sixties. At the end of that decade,  the group turned psychedelic and experimental, delivering 'From The Workshop' in 1968. Such was their professionalism and status in the music industry, that Larry Page of Page One records (The Troggs, etc.) came to see them in Holland and signed them on the spot. Chart-wise, they  fared better in the early seventies, but Vermeulen disbanded Sandy Coast when he considered he had given everything he had to give.
Radio 68 plays the entire 'From The Wokshop' album.
DISCLAIMER:  https://www.radio68.be/disclaimer/