60s Albums-Only Radio Show *** Long-playtime *** Blues from 1967 with John Mayall [The Blues Alone], Sky Saxon [A Full Spoon], Charlie Musselwhite [Stand Back], Duster Bennett [Smiling Like I'm Happy], Melvin Taylor [Chicken Fat], Johnnie Taylor [Wanted One Soul Singer]*** Monday 04 0ctober 2021 *** [Ed's Show, 2021-32]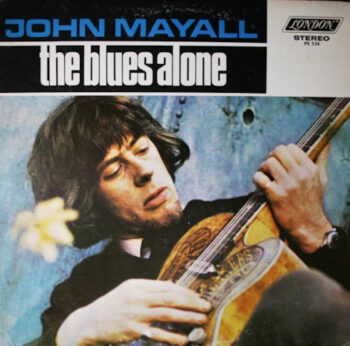 NEW SHOW : Blues from 1967 with John Mayall [The Blues Alone], Sky Saxon [A Full Spoon], Charlie Musselwhite [Stand Back], Duster Bennett [Smiling Like I'm Happy], Melvin Taylor [Chicken Fat], Johnnie Taylor [Wanted One Soul Singer] *** REPEATED SHOW Jefferson Airplane [Surrealistic Pillow], The Troggs [Cellophane], Nina Simone [Sings the Blues], Otis Redding & Carla Thomas [King and Queen]    *** Monday 04 0ctober 2021, 12:00 noon till  04:00 in the morning *** Time Zone CET Brussels, Paris, Berlin *** [2021-32, no. 193 = 2017-03] ***
RADIO 68: ALL THE REVOLUTIONARY SOUNDS AND VOICES THAT SHAPED THE SIXTIES 
---
LIKE & JOIN RADIO 68
Like our Page https://www.facebook.com/radio68Belgium
Join our Group https://www.facebook.com/groups/613281298696645
Showtime CETime Brussels 
12:00 John Mayall, Charlie Musslewhite, Johnnie Taylor, Duster Bennett

14:00

Jefferson Airplane, Nina Simone, Troggs, Otis & Carla

16:00

John Mayall, Charlie Musslewhite, Johnnie Taylor, Duster Bennett

18.00

Jefferson Airplane, Nina Simone, Troggs, Otis & Carla

20:00

John Mayall, Charlie Musslewhite, Johnnie Taylor, Duster Bennett

22:00

Jefferson Airplane, Nina Simone, Troggs, Otis & Carla

24:00

John Mayall, Charlie Musslewhite, Johnnie Taylor, Duster Bennett

02:00

Jefferson Airplane, Nina Simone, Troggs, Otis & Carla

04:00 Show Ends Here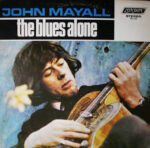 01 NEW SHOW: BLUES & SOUL ALBUMS from 1967
JOHN MAYALL: THE BLUES ALONE **
SKY SAXON BUES BAND (aka THE SEEDS):  A FULL SPOON OF SEEDY BLUES with members of The Muddy Waters Band **
CHARLIE MUSSELWHITE's SOUTHSIDE BAND: STAND BACK! HERE COMES,  feat. Barry Goldberg, Harvey Mandel, Fred Below, Bob Anderson **
JOHNNIE TAYLOR: WANTED ONE SOUL SINGER (Stax) **
DUSTER BENNETT: SMILING LIKE I'M HAPPY (Blue Horizon) **
MEL BROWN: CHICKEN FAT, 1967 **
02 REPEATED SHOW: JEFFERSON AIRPLANE, TROGGS, NINA SIMONE, OTIS & CARLA
JEFFERSON AIRPLANE: SURREALISTIC PILLOW  (full  LP) ***
THE TROGGS: CELLOPHANE (songs 5 to 12) ***
OTIS REDDING & CARLA THOMAS: KING AND QUEEN (full LP) ***
NINA SIMONE: SINGS THE BLUES (tracks 1 to 6)
WORD Martin Luther King Jr.:  Beyond Vietnam.  A time To Break the Silence, 4 Apr. 1967 * Joan Baez  sings Commandante Che Gueverra *  TV documentary Hippie in Amsterdam 1967: High in de RAI  ** Nina Simone about racism * Jim Morrison: An American Prayer.
HIGHLIGHT ** IN DE KIJKER
MEL BROWN
" Guitarist Mel Brown is hailed as "An Impulse! Discovery" on Chicken Fat, his debut for the label, and this album does feature a fantastic unique sound. Brown played in the bands of T-Bone Walker and John Lee Hooker, and has an aggressive (though not harsh) single-string picking style. For this date he is paired with either Herb Ellis or Arthur Wright on guitar, Gerald Wiggins on organ, and Brown's regular rhythm section of Paul Humphrey on drums and Ronald Brown on electric bass. There are a couple tracks that are played as pretty straight blues, but this is a hoppin' soul-jazz date. The tunes are bouncy and funky, and Brown's playing is a real treat. His bluesy, almost reckless soloing gives a vastly different flavor that the playing of guys like Grant Green or Melvin Sparks. Gerald Wiggins' organ playing is cool and swinging, and the electric bass of Ronald Brown makes this album about as funky as Impulse ever got. Both Herb Ellis and Arthur Wright get some solo space as well, with Ellis sounding quite interesting playing an unamplified 12-string on a couple cuts. Brown gets some nice tones as well, and on "Hobo Flats" plays "an electronic guitar with Wah-Wah distortion" (remember, this is 1967 jazz) "that gives a weird shimmering sound," according to the liner notes. Leave it to Impulse! to put a new spin on the guitar/organ sound. This is hot stuff". By Sean Westergaard, all rights reserved, https://blinddogradio.blogspot.be/2016/07/chicken-fat-by-mel-brown.html
DISCLAIMER:  https://www.radio68.be/disclaimer/