Art Rock Show – Beautiful Bedlam (Week 43)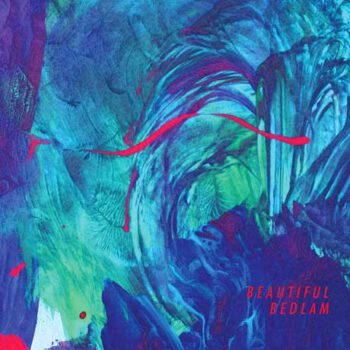 De band ontstond in 2017 in Melbourne, Australië. Beautiful Bedlam dat zijn de broers Luke (gitaar) en Scott Ancell (drums), James Van Strien (bas) en Ross Taylor (toetsen/zang). De groep zoals hun 'yin-yang' bandnaam doet vermoeden; levert een melodieuze en manische mix van progressieve/alternatieve rockmuziek, met vleugjes jazz, metal, indie, etc.
Prog Archives review: "I say all this to introduce a new band called "Beautiful Bedlam". This band, though new by name, is not new to the world of progressive music. It was founded by the Ancell brothers; Luke on guitar and Scott on drums. They were previously members of the band "A Lonely Crowd" which has been in the PA database for a while and had received several accolades from the members that reviewed their albums almost a decade ago. One thing that is similar in these two bands is in the seemingly contrasting names and that is on purpose. What I mean is, how can a crowd by lonely and how can bedlam be beautiful? This contrast reflects, in a way, the music that is created, and, after hearing Beautiful Bedlam's self-title debut album, completely feasible. The bedlam is absolutely beautiful here.
When I think of bedlam, I usually think of a chaotic mess. Well, this music is far from chaotic, but it is definitely original and sometimes quite experimental. But all in a very enjoyable way. You can tell that the musicians involved in this band are all accomplished musicians, and you can feel the strong camaraderie in the way they play their music. The core group is made up of the Ancel brothers, but also James Van Strien on bass and vocalist/keyboardist Ross Taylor. These four musicians prove time and time again through the album that they are certainly capable, that they take their music seriously and that they can easily hold your attention through each and every track. However, this was not enough for them. This album is loaded with special guests that mostly come from their native Australia. Many of the guests are vocalists that take the lead on many of the songs here, which is another reason why the variety meter is set on high for this album. But don't worry! Every time the music veers off in another direction, it is done believably and excellently. Just know, when you go into this album, that you are going to be treated to high quality musicianship and a lot of differing styles. Not only that, you get high quality progressive style all the way through the album. The music is laced with jazz, alternative, straightforward rock and blues, heavy (almost extreme) metal and even classical, all of this tied together with a strong progressive foundation. However, the band is overall, none of these, except for progressive. So, why isn't this listed under Eclectic? Well, the progressive style is more heavy than anything, but it isn't metal (at least most of the time), and the outbursts (on 3 of the tracks) of some of the vocals might be a bit too extreme for some. But, the important thing is to take this album as a whole, as that is how it works best."
Naast Beautiful Bedlam met Beautiful Bedlam, Lord Helmet (Get Back to the Ship), Nemrud (Nemrud), Sylvan (Leaving Backstage), Galaad (Frat3r) & Seven Impale (Contrapasso).
Thursday/Donderdag 12.00 – 24.00
Friday/Vrijdag 12.00 – 24.00
Saturday/Zaterdag 12.00 – 24.00