Art Rock Show – Claustrophobia (Week 22)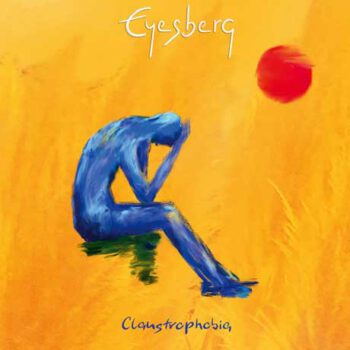 Eyesberg is een Brits-Duits band die een soort retro- en neo-Prog speelt. De groep bestaat uit Malcolm Shuttleworth (zang), Norbert Podien (keyboards) en Georg Alfter (gitaar, basgitaar).
Jacco Stijkel van Prog Wereld: "Op deze plaat volgt Eyesberg Vincent van Gogh op de voet. Vooral dus de donkere kant: een ongeliefd kind, een vertroebelde kind- en tienertijd. Een door angst gedreven Van Gogh en uiteindelijk de krankzinnigheid en zelfmoord. Dat resulteert in fijne neoprog, redelijk uptempo, al wordt er ook wel eens gas teruggenomen. Wat ik erg goed vind is dat nergens de metalen kant wordt opgezocht, het is 'pure' neoprog. Ook staat alles in het teken van het liedje, of dat nou elf of drie minuten duurt. Natuurlijk ontbreken de zwevende toetsen en slepende gitaarsolo's niet, maar alles staat in dienst van het nummer.
In alles ademt Eyesberg het Genesis van de (late) jaren '70. Zoals bij zoveel neoprog zijn "A Trick Of The Tail" en "Wind & Wurthering" nooit ver weg. En zoals gezegd, de muziek ligt meer in de lijn van IQ dan bijvoorbeeld Pendragon.
Dat betekent ook dat Eyesberg met deze plaat niet de originaliteitsprijs gaat winnen. Maar "Claustrophobia" is wel een plaat die ik met veel plezier beluister. Bovendien vind ik het gaaf dat deze veteranen nog steeds groeien, in mijn oren is deze nieuwe cd beter dan Masquerade."
Naast Eyesberg met Claustrophobia, Huis (Neither in Heaven), Swappers Eleven (From a Distance), Southern Empire (Live At HQ 2016) & United Progressive Fraternity (Fall in Love With the World)."
Thursday/Donderdag 12.00 – 24.00
Friday/Vrijdag 12.00 – 24.00
Saturday/Zaterdag 12.00 – 24.00