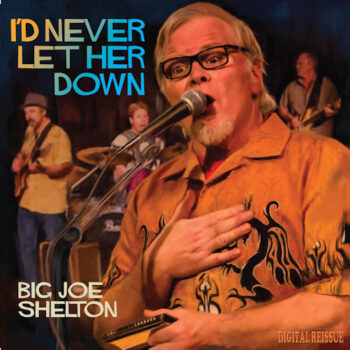 NEW SHOW: Ray Fenwick [Eddie Hardin, Ian Gillan, Chris Farlowe], Sonny Green, Big Joe Shelton, Peter Bardens, The Flamin' Groovies Guy Verlinde [nieuw], Tiny Legs Tim *** REPEATED: Johnny Mastro & Mama's Boys, Veronica Lewis,  Anne Elizabeth Laube, Mike Bloomfield, L.C. Goood Rockin' Robinson, Paul Revere & The Raiders, Happie & Artie Traum, Nino Ferrer, Rosedale Blues Band  ***  Monday 31 may 2021, 12:00 noon till  04:00 in the morning *** Time Zone CET Brussels, Paris, Berlin *** [2021-10]
'KEEPERS OF THE BLUES FLAME' 
De ouwe rotten in het vak die nog altijd goed bezig zijn en jongere artiesten die de fakkel brandend houden.
The veterans who are still going strong & the newcomers  who keep the blues flame burning.
RADIO 68: ALL THE REVOLUTIONARY SOUNDS AND VOICES THAT SHAPED THE SIXTIES ***
---
Showtime CETime Brussels 
12.00 Ray Fenwick, Sonny Green, Big Joe Shelton, Tiny Legs Tim

14.00

 

Johnny Mastro, Veronica Lewis, Mike Bloomfield, L.C.
… Read more...