Art Rock Show – DBA – Live in England (Week 5)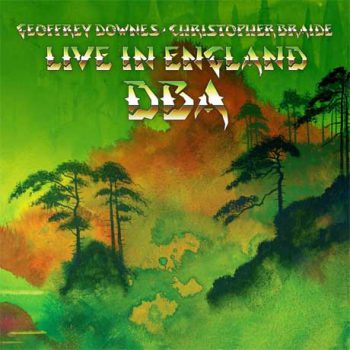 Deze week stellen we de Downes Braide Assocation (DBA) aan u voor. Dit is een Amerikaanse muziekgroep rond de Britten Geoff Downes en Chris Braide. Thuisbasis is Los Angeles.
David Pearson van The Spirit of Progressive Rock: "For those of us with memories of those Drama days, we have always identified Geoff Downes as having intelligent pop sensibilities, but the ability to cleverly orchestrate them with subtle nuances, progressive flourishes and epic touches. This team effort (my first listen to them to be honest) brings back some of the old Buggles/Yes era for me, with Braide's contemporary vocals an ideal match, and bringing his songwriting skills to an already amply laden table. (…)
In many ways I keep coming back to thinking of them as a blend of Buggles and the Alan Parsons Project. A studio project first and foremost, playing tightly and compactly played intelli-pop-rock with earworm melodies and gorgeous harmonies, they find themselves taking to the stage – and presumably enjoying it (otherwise why are they playing the same venue again in 2020?).
It's a coherent and cohesive set, a safe showcase for two talented individuals who have created a pleasingly retrospective soundscape that offers plentiful melodic song-structural opportunities. Unsurprisingly well mixed and produced, the album cover is a Roger Dean special, adding to the whole special yet retro feel.
Downes has hit on a winning formula here. Like he has before, several times over, in other ventures. But you would have expected that, wouldn't you?"
Naast Downes Braide Assocation met Live in England hebben we deze week: Kaprekar's Constant (Fate Outsmarts Desire), Damanek (In Flight), Fish on Friday (Airborne), Asia (Aria) & Yes (Drama).
Thursday/Donderdag 12.00 – 24.00
Friday/Vrijdag 12.00 – 24.00
Saturday/Zaterdag 12.00 – 18.00