Art Rock Show – Event Horizon (Week 26)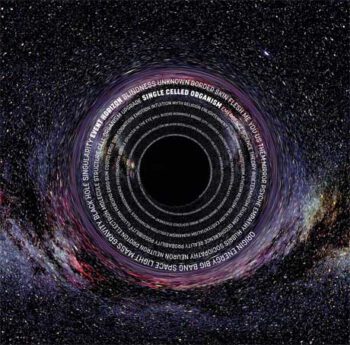 Single Celled Organism is het soloproject van multi-instrumentalist en producer Jens Lueck. In 2017 kwam het eerste album Splinter in the Eye uit – een conceptalbum gebaseerd op een dystopisch verhaal, dat zijn vervolg vond op het tweede album Percipio Ergo Sum. Het derde album Event Horizon (zet het verhaal verder.
The Prog Mind review: "Single Celled Organism (SCO) is a solo project from Jens Lueck. You may know him from Isgaard's solo albums, or from his work with Sylvan, Eloy, and more. The SCO names comes from the fact that he produces everything himself, though there are typically guest musicians. Isgaard does join him on vocals here, too.
Here's the thing: SCO has always been influenced by Pink Floyd, and that is no secret. The first two albums were solid to good affairs, ones that didn't necessarily excite me, but that were beautifully made and definitely melodic. With Event Horizon, though, Jens really brings it. Not only is the Floydian atmosphere cranked up to 10, rather than feeling sheepish, but the keys and guitars on this album are also taken to new heights. The album simply feels more cohesive and inspired than the first two.
I can't emphasize this enough. The instrumentation on this record is outstanding between excellent synth tones and crazy keyboard passages, and between emotional guitar solos and some meaty riffing here and there. I think one thing that sets this album apart from the first two is the inclusion of lengthy and brilliant instrumental portions; they seem to appear on most of the tracks, and they just rock so hard. I did not expect this from SCO, honestly. (…)
I didn't expect to love this album as much as I do. The first two SCO albums were great for various reasons, one of which is that I love Isgaard's vocals, but Event Horizon is clearly a stronger, deeper, and more exciting experience. Isgaard's vocals jive with Jens' more than ever, and the wicked instrumental portions raise the whole record to new heights. I hope fans of the classic prog rock sound will check out this excellent work.
Naast Single Celled Organism met Event Horizon, Freedom to Glide (Seed), Huis (Abandoned), Finally George (Life Is a Killer), Downes Braide Association (Halcyon Hymns) & Nine Skies (5.20)."
Naast Single Celled Organism met Event Horizon, Freedom to Glide (Seed), Huis (Abandoned), Finally George (Life Is a Killer), Downes Braide Association (Halcyon Hymns) & Nine Skies (5.20)
Thursday/Donderdag 12.00 – 24.00
Friday/Vrijdag 12.00 – 24.00
Saturday/Zaterdag 12.00 – 24.00