Art Rock Show – Miles From Nowhere (Week 12)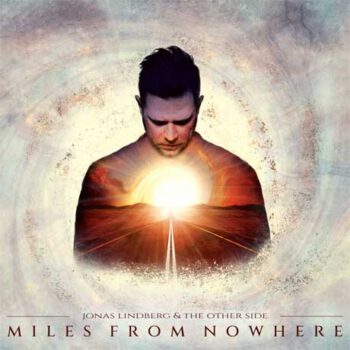 Ruim vijf jaar geleden werd het verrassend sterke album Pathfinder uitgebracht door Jonas Lindberg & The Other Side. De Zweed keert terug met een nieuw album Miles From Nowhere.
Maarten Goossensen van Prog Wereld: "Ook deze keer wordt hij bijgestaan door een enkele vaste muzikanten die ooit de bijnaam 'The Other Side' hebben gekregen. Op "Miles From Nowhere" wordt ons 76 minuten aan nieuwe muziek voorgeschoteld, verdeeld over zeven tracks, waarbij voor het titelnummer ruim 25 minuten wordt uitgetrokken.
Evenals op het vorige album valt de positieve en aanstekelijke sfeer van de muziek op. Het spelplezier en de passie spat ervan af. De productie is fris en vol en de muziek zit vol tempowisselingen die voor een prettige shot adrenaline zorgen. Je kunt er heerlijk op sporten en bij het autorijden moet je oppassen dat je je gaspedaal niet steeds wat verder indrukt. (…)
"Miles From Nowhere" is een heerlijke ongecompliceerde neo-prog plaat geworden vol met dynamische prog waar het plezier en liefde voor muziek vanaf druipt. Zet dit album op en het leven is 76 minuten lang opeens een stuk minder ingewikkeld en veel leuker. Dikke aanrader!"
Naast Jonas Lindberg & the Other Side met Miles From Nowhere, The Neal Morse Band (The Great Adventure), Yogi Lang (A Way Out of Here), Smalltape (The Hungry Heart) & Circuline (Circulive: New View).
Thursday/Donderdag 12.00 – 24.00
Friday/Vrijdag 12.00 – 24.00
Saturday/Zaterdag 12.00 – 24.00