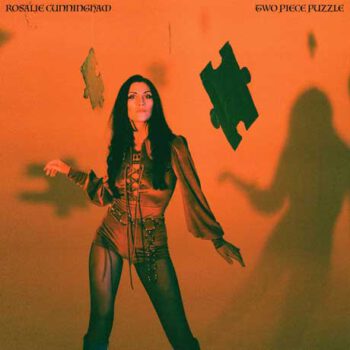 Nadat Rosalie Cunningham zich met haar debuutplaat in 2019 op fantastische wijze als soloartiest heeft gevestigd, richt ze zich met Two Piece Puzzle op een nog breder terrein. Haar nieuwe plaat Two Piece Puzzle, voegt lagen van psych-pop, folk, jazz, en metal toe als geen ander!
Graham Thomas van The Progressive Aspect (TPA): "The psychedelic leanings of the debut are continued and extended here, and as usual, Rosalie's compositions twist and turn in unexpected directions several times in each song. She has an ear for detail, and was probably tempted to keep layering as ideas arose, but to her credit, she has allowed the music room to breathe, despite some complex arrangements.
So Two Piece Puzzle is definitely a step forward from the debut, and is easily her best work to date, and given the quality of previous songs, that is saying something.… Read more...