Art Rock Show – One to Zero (Week 25)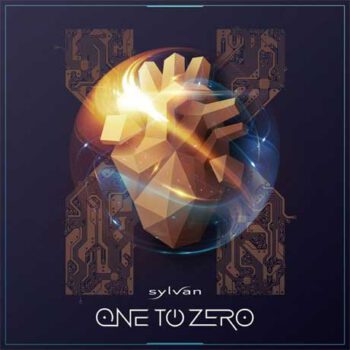 Zes jaar na Home komt de Hamburgse neo-prog groep Sylvan met nieuw studio-album, getiteld One To Zero. Het gaat om een conceptalbum en de muziek is, zoals altijd, moderne prog van de bovenste plank.
Magnus Moar van The Progressive Aspect (TPA): "Six years is the longest wait fans have had between albums, but, given that Sylvan have a resume filled with magnificent recordings, one would expect the wait to have been worth it. Happily, One To Zero does not disappoint. The band's previous two releases, Sceneries and Home, are amongst my all-time favourite albums, but it's fair to say that they both require time and patience for the listener to fully appreciate all of the different layers and textures. One to Zero is a more immediate affair. By this, I don't mean it lacks subtlety, but the arrangement of the songs feels more conventional. There is a holistic journey here, no doubt, but one that plays out in ten discrete pieces. Overall, the sonic palette is more varied and the melodies – especially the choruses – stick in the listener's head from the very first play. One To Zero sees Sylvan once again striking out into new territory whilst at the same time retaining the band's distinctive sound. Album number ten is an evolution which remains true to the band's roots.
With the album's overall concept, one shouldn't be surprised to hear that Bit By Bit eschews the orchestral strings or the piano that opened the last two Sylvan records in favour of a more urgent synth and guitar overture which becomes a repeated refrain throughout the opening track. There's an early Riverside flavour to this one and the whole band is given the opportunity to showcase their undoubted talents. (…)
Nonetheless, even for a band who, I believe, consistently release excellent albums, this is a very special record indeed and one that has been worth the wait. Newcomers to the band will find One To Zero a highly accessible introduction to one of modern prog's best bands, whilst long-standing fans are sure to be thrilled with this latest effort. Sylvan are one of the most talented and creative prog bands around and One To Zero is undoubtedly deserving of any prog fan's attention."
Naast Sylvan met One to Zero, Blind Ego (Preaching to the Choir), Galahad (Solidarity – Live in Konin), RPWL (Beyond Man and Time), Knight Area (Heaven and Beyond) & Jadis (See Right Through You)."
Thursday/Donderdag 12.00 – 24.00
Friday/Vrijdag 12.00 – 24.00
Saturday/Zaterdag 12.00 – 24.00