Art Rock Show – Rise and Fall (Week 29)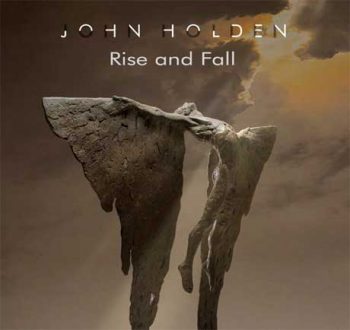 Twee jaar geleden maakte de Britse multi-instrumentalist John Holden zijn eerste plaat. Het werd een prima plaat waarvoor hij een groot aantal grootse gastmuzikanten wist te strikken.
Maarten Goossensen van Prog Wereld: "De vele goede reacties en kritieken stimuleerde hem om aan de slag te gaan met een volgend album. Vele namen van het eerste album keerden terug en er werden nieuwe namen aan toegevoegd. Daar waar ik "Capture Light" bij vlagen wat saai vond, houdt "Rise And Fall" je de volle vijftig minuten bij de les. Op het gebied van componeren en arrangeren heeft John Holden met dit nieuwe album echt een flinke stap voorwaarts gemaakt. Zo hebben alle nummers niet alleen karakter, maar ook een prachtig gedoseerde inkleuring gekregen.
Opener Leap Of Faith is meteen een van de mooiste tracks van het album. Het heeft een geweldige opbouw en het nummer trekt als een film aan je voorbij. De kracht zit hem ook in zanger Pete Jones (Camel, Tiger Moth Tales, Red Bazar). Alles wat deze man zingt is mooi. Hij weet zo goed emoties in zijn stem te leggen. Nergens over the top, altijd hartverwarmend. Let ook op het 'monnikenkoor' dat hij vorm geeft, prachtig! Een nummer om op repeat te zetten (en op vol volume). (…)
Dat zegt ook wel iets over de diversiteit van dit album. Liefhebbers van de muziek van Huis, Cosmograf, Mystery, Steve Thorne en Lee Abraham kunnen zonder twijfel overgaan tot het aanschaffen van dit prachtig verzorgde album."
Naast John Holden met Rise and Fall hebben we deze week: Fragile (Golden Fragments), Believe (Seven Widows), Mystery (One Among the Living), Oliver Wakeman & Steve Howe (3 Ages of Magick) & Chris Squire, Billy Sherwood (Conspiracy).
Thursday/Donderdag 12.00 – 24.00
Friday/Vrijdag 12.00 – 24.00
Saturday/Zaterdag 12.00 – 24.00