Art Rock Show – Where Do You Want Ghosts to Reside (Week 31)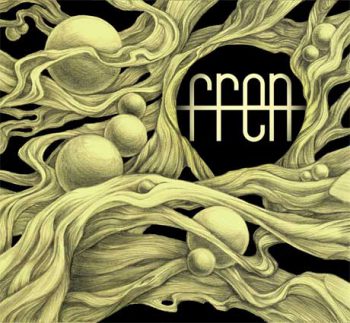 Deze week stellen we u Fren aan u voor. Het is een vrij nieuwe progressieve rockband afkomstig uit het mooie Krakau te Polen en. De groep bestaat uit Oskar Cenkier (keyboards), Michal Chalota (gitaar), Andrii Shamanov (basgitaar, synthesizer) en Oleksii Fedoriv (drums). Opgericht in 2017 is dit een van de vele zogenaamde retro prog bands die inspiratie zoeken in de klassieke jaren 70 met bands als King Crimson, Pink Floyd en Yes met vleugje Jethro Tull, Black Sabbath en zelfs Dream Theater.
Nick Hudson van The Progressive Aspect: "So, what do Fren sound like? Or, should that be, 'What Do Fren Sound Like' (since the band seem to have named their album as a statement, rather than the question it appears to be, an analogy for the way the music within is indisputably their own, rather than the influences it appears to draw on?). Well, the opening track, Twin Peaks, actually feels like an extended introductory passage rather than a number in its own right, but it builds beautifully and flies by. It's almost five minutes in length but feels more like two, and I could easily wish it to go on for a further five minutes. It's mournful and melancholic, yet somehow warm and comfortable, and wraps me up so cosily that I'm reluctant to have it depart. Every time I hear it I think Twin Peaks is probably my favourite track on the album, but it is quite deceiving, having lulled me into what I assumed was going to be an enjoyable, if sombre, spacey trip, somewhat reminiscent of pink and tangerine dreams called Floyd. (…)
Overall, this album provides a compact package of lush and rich atmospheric soundscapes that like the ducks in Itchycoo Park come out to groove about, be nice, and have fun in the sun. It's a perfect summer album, and I will definitely be joining those throwing accolades around on social media. This is an album that deserves to be heard, and I'll be doing my best to help get it out there."
Naast Fren met Where Do You Want Ghosts to Reside hebben we deze week: Chimpan A (The Empathy Machine), Eternal Wanderers (The Mystery Of The Cosmic Sorrow), Inner Odyssey (Ascension), King Crimson (Live at The Orpheum), Sinkadus (Cirkus) & Herd Of Instinct (Conjure).
Thursday/Donderdag 12.00 – 24.00
Friday/Vrijdag 12.00 – 24.00
Saturday/Zaterdag 12.00 – 24.00